The World is Watching: The American Election and Saudi Arabia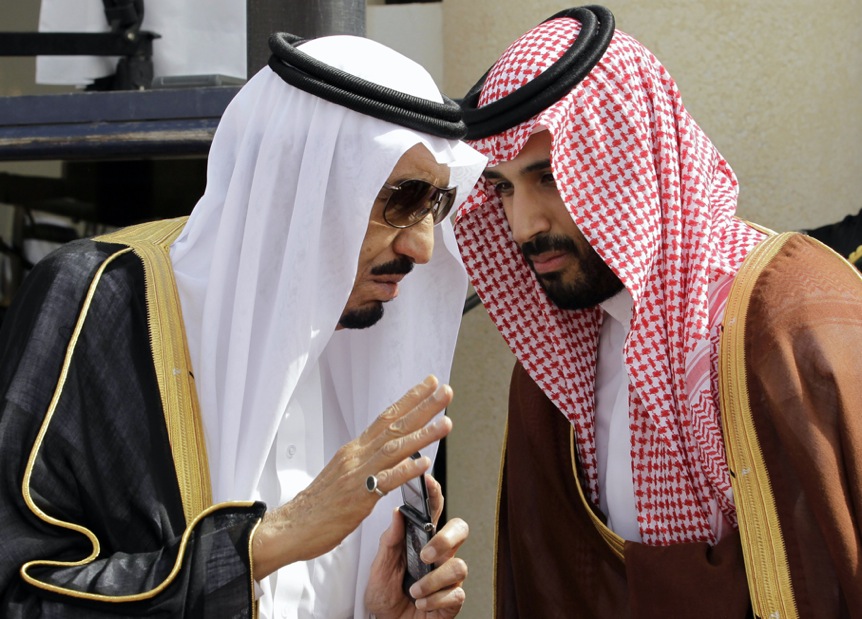 As we draw closer to November 8 and the U.S. presidential race heats up, countries around the world have focused on how the potential election of either Republican nominee Donald Trump or Democratic nominee Hillary Clinton will impact their relations with the United States.  In the eyes of Saudi Arabia, the impending U.S. election could have serious ramifications for U.S.-Saudi ties for years to come.
At the current moment, U.S.-Saudi relations are mired in a rough patch. A number of factors have contributed to this state of affairs, chief among them being the United States' more active engagement with Iran – Saudi Arabia's mortal enemy – under the Obama Administration. As explained by Cipher Brief expert and former U.S. Ambassador to Saudi Arabia, James Smith,  "The top three foreign policy concerns of Saudi Arabia are Iran, Iran, and Iran. [The Saudis] see themselves surrounded by Tehran's strategy of destabilization in the region."
Under that pretext, some of the main sticking points that have brought about a strain in U.S.-Saudi relations include the Iran nuclear deal reached in July 2015, concerns about the Kingdom's ongoing air campaign in Yemen, and Saudi Arabia's longstanding poor human rights record. Saudi leaders remain wary of Iran's increasingly aggressive activity throughout the Middle East. And the Obama Administration's willingness to lift international sanctions on Iran and grant Iran access to $150 billion as part of the nuclear agreement has the Kingdom looking over its shoulder.
Furthermore, Congressional passage of a bill this week that would enable families of 9/11 victims to sue the Kingdom over unsubstantiated allegations that linked the Saudis to some of the al Qaeda hijackers, could add another layer to the tension, despite President Barack Obama's insistence that he will veto the bill. This week, Congress took another jab at the Kingdom when four U.S. senators introduced a joint resolution aiming to block the sale of $1.15 billion worth of Abrams tanks and other U.S. military equipment to Saudi Arabia. Sixty-four members of the House of Representatives signed a letter in August urging Obama to delay the sale, citing the growing number of civilian casualties in Yemen as the primary motive for their stance.
Despite these qualms, the U.S. and Saudi Arabia have remained staunch allies throughout Obama's two terms in office. The U.S. continues to serve as the leading seller of military equipment to the Kingdom. Since 2010, the Obama administration has authorized a record $60 billion in U.S. military sales to Saudi Arabia and has already reached deals for more than $47 billion worth of equipment—nearly triple the total amount authorized during President George W. Bush's eight years in office.
Additionally, Saudi Arabia continues to provide vital support for U.S. counterterrorism efforts against ISIS and al Qaeda. And the Kingdom's Defense Minister and Deputy Crown Prince, Prince Mohammad bin Salman, visited the U.S. in June to discuss his new economic strategy to lessen Saudi Arabia's economic dependence on oil, as well as potential opportunities for further economic cooperation between the two nations.
As the Saudis have demonstrated, new leadership can bring abut unanticipated changes.   When King Salman Bin Abdulaziz ascended to the throne in January 2015, he quickly reorganized the country's succession order and approved a more active foreign policy approach we are seeing today. Likewise, will new U.S. leadership introduce unforeseen changes in U.S.-Saudi dynamics?
As part of The Cipher Brief's continuing series on how other nations view the U.S. Presidential election, Joseph Kéchichian, a Senior Fellow at the King Faisal Center for Research and Islamic Studies located in Riyadh, takes a look at how the Saudi leadership views Donald Trump, and Gary Grappo, former U.S. Ambassador to Oman, examines Saudi Arabia's relationship with Hillary Clinton.
Bennett Seftel is deputy director of editorial at The Cipher Brief.