U.S. Running Out of Options in Afghanistan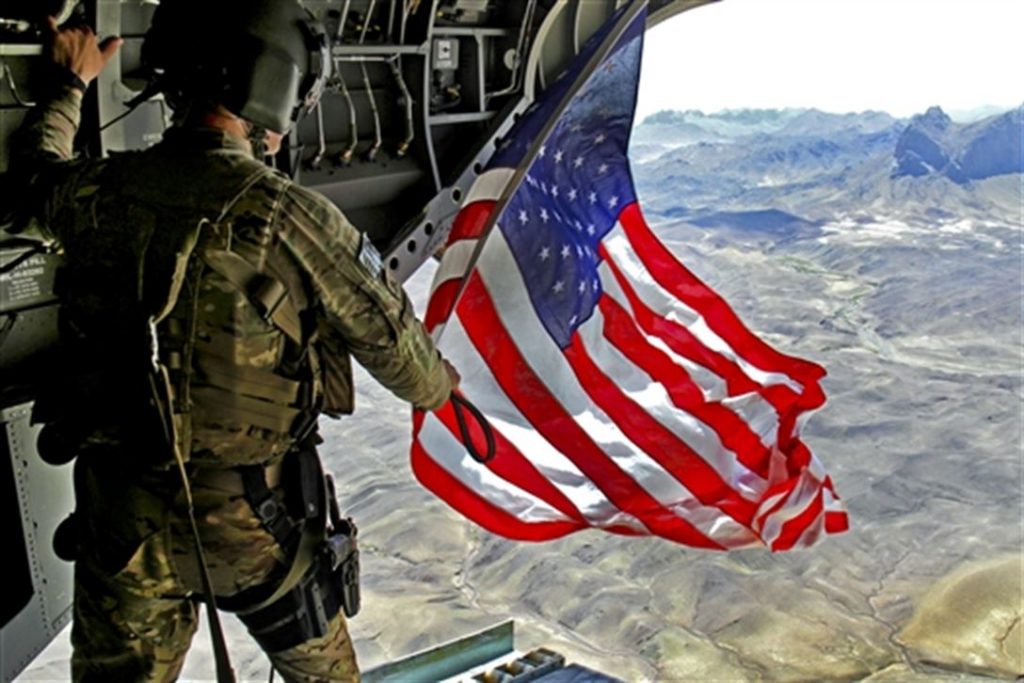 The U.S. war in Afghanistan has entered into its 16th year with no end in sight. With the battle against the Taliban essentially mired in a stalemate and the Afghan government failing to address endemic corruption and countrywide economic woes, there appear to be no good options for moving forward.
"Today the Trump Administration faces the choice of losing quickly by withdrawing from Afghanistan, losing slowly by staying at the current, clearly inadequate levels of commitment, or not losing by increasing that commitment enough to maintain a stalemate on the battlefield," says Cipher Brief expert and former U.S. Ambassador to Afghanistan, Jim Dobbins.
Lawmakers on Capitol Hill and senior officials in the Trump Administration have readily admitted that for years, U.S. efforts in Afghanistan have not produced a desirable outcome. Earlier this week, the office of Senator John McCain (R-AZ), chairman of the Senate Armed Services Committee, released a statement saying, "we have no strategy to end the stalemate [in Afghanistan] and achieve victory."
In his testimony before the Senate Armed Services Committee last week, U.S. Defense Secretary James Mattis frankly stated that we are "not winning" in Afghanistan, and expressed his intention to introduce a new Afghan strategy by mid-July. But how will this "new" strategy diverge from previous attempts to map out a path forward in Afghanistan?
"If you look back across the 16 years of the Afghanistan war where we have eight to ten senior commanders running the war, they've all promised to come up with a new strategy, and none of them have worked, and we know none of them have worked," said Andrew J. Bacevich, a military analyst at Boston University, during an interview with National Public Radio last week.
"The current strategy, if we want to call it that, is to persist in an effort to enhance the quality of Afghan security forces to the point where they are going to be able to handle the security problems of Afghanistan, and that's not going well," he continued.
The U.S. is confronting several security challenges. First, Afghan security forces have proven incapable of holding territory against the ongoing Taliban insurgency. With the U.S. drawing its forces down to approximately 8,400 troops in Afghanistan last year, most of whom are serving in an advisory role, the Taliban has been able to achieve substantial battlefield gains and now controls more territory in Afghanistan than it has at any point since 2001. U.S. efforts to train and equip Afghan forces have failed to deter Taliban advances.
Last week, the White House transferred authority to determine U.S. troop levels in Afghanistan to the Defense Department. It has been reported that both General John Nicholson, commander of U.S. and NATO forces in Afghanistan and Secretary Mattis will sign off on adding approximately 4,000 soldiers to enhance the train and equip mission.
"When you have newly formed forces that are not combat ready, which are rushed into being without experienced and non-commissioned officers, it's vital to have train and assist people forward," Anthony Cordesman, Arleigh A. Burke Chair in Strategy at the Center for Strategic and International Studies, told The Cipher Brief. "That seems to be the real reason why the commander is asking for several thousand more personnel. If you do that, you can help at the tactical level."
Second, there is the issue of Pakistan providing safe havens for Taliban leaders who launch raids into Afghanistan. Pakistani officials, including current Pakistani Ambassador to the U.S. Aizaz Ahmad Chaudhry, persist the Pakistani military has put the Taliban and its deadliest faction, the Haqqani network, "on the run" and has been able to "eliminate all of their sanctuaries." But Bruce Riedel, Director of the Intelligence Project at the Brookings Institution, maintains Pakistan still continues to harbor and protect militants seeking to destabilize Afghanistan.
"To all intents and purposes, the Haqqani network operates as an extension of the Pakistani intelligence services," Riedel told the Cipher Brief.  They receive safe havens and they receive sanctuary from the Pakistani intelligence services, and the Pakistani intelligence service often cooperates in the planning of operations with the Haqqani network, including planning of operations against American targets."
Instead of supporting these militants, Pakistan should "be using its influence with the Taliban to enter onto serious peace negotiations," Zalmay Khalilzad, former U.S. ambassador to Afghanistan argued at an Atlantic Council event earlier this month. Increasing pressure on Pakistan to eradicate Taliban safe havens and force the Taliban to the negotiating table is essential for any U.S. strategy in Afghanistan moving forward.
Third, is the sheer number of terrorist groups that continue to train, plan, and conduct attacks in Afghanistan. According to a recent report submitted by the Defense Department to Congress, "Afghanistan faces a continuing threat from as many as 20 insurgent and terrorist networks present or operating in the Afghanistan-Pakistan region, including the Taliban, the Haqqani Network, ISIS-Khorasan, and al Qaeda, in what is the highest concentration of extremist and terrorist groups in the world."
Although U.S. forces have tried to keep terrorist groups operating in Afghanistan on their heels by regularly executing counterterrorism operations throughout the country, the strategy clearly is not working.
Lastly, Afghan police carry out law enforcement with little oversight or judicial constraint. "It's paramilitary because the threat demands it, and it's also paramilitary in part because many of the elements of the justice system simply aren't there," explains Cordesman. Enhancing the foundations of a justice system in the country could help rein in unbridled Afghan police forces.
Beyond security concerns, rampant corruption in the Afghan government continues to impede reconstruction projects and has eroded people's trust in the country's elected government. In an interview earlier this year with The Cipher Brief, John Sopko, Special Inspector General for Afghanistan Reconstruction, cited Afghanistan as "one of the most corrupt countries in the world," saying, "In Afghanistan corruption is endemic, it's institutionalized."
When asked about corruption, Hamdullah Mohib, the Afghan Ambassador to the U.S., told The Cipher Brief that "significant progress in Afghanistan has been made in the last two years in rooting out and punishing corruption, as well as on introducing transparency and accountability across government." But he acknowledged it "will take years to write the wrong."
Another area that requires U.S. attention is improving the Afghan economy and diversifying it away from poppy cultivation, which surged 43 percent last year. Part of the problem is that economic conditions fluctuate vastly across the country.
"The country's economy differs sharply according to urban area, and particularly, according to water and the size of agricultural areas," says Cordesman. "The poppy areas are now basically increasing, so is the crop, and so is the country's dependency on what is close to becoming a narco-economy."
As the Trump Administration considers these factors while developing its new Afghan strategy, there may not necessarily be one wholesale approach to bringing stability to a country that has been plagued by turmoil for half a century.
"Now, within this, there is no sort of national solution. Part of the problem is that governance is so different in different parts that when you talk about finding a common solution, it doesn't really work that way," concludes Cordesman.
"That's been part of the problem – you are attempting to somehow talk about one-size –its-all with respect to military forces, local forces, police, economic reform, and governance reform, and in many cases, you simply don't have the resources to do it. You won't succeed if you treat every area the same. "
Bennett Seftel is deputy director of analysis at The Cipher Brief. Follow him on Twitter @BennettSeftel.