Why Congress Will Not Build That Wall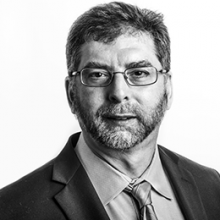 Todd RosenblumFormer Acting Assistant Secretary of Defense for Homeland Defense and Americas' Security Affairs
The President's recent tweet storm threatening to close the U.S.'s land border with Mexico and order military action to counter a "dangerous" caravan of asylum seekers, highlights his interest in making border security a key issue in the midterm elections.  Rhetoric aside, the Republican-controlled Congress continues to reject his effort to fund the building of a new wall along the nation's roughly 2,000 mile border with Mexico.
Congress did appropriate $1.6 billion earlier in the year for enhancing existing barriers, but declined a White House push to add more money for new walls in last month's spending bill. Congress not only declined to provide more money, but also stipulated that the money could only be used to augment existing fencing, not to build new walls.  The Administration will have another crack at securing money for new building in the next spending showdown – when a lame duck Congress has to fund other arms of government – in early December.
This is Cipher Brief Level I Member Only content. It can be accessed via login or by signing up to become a Cipher Brief Member.  Joining this high-level, security-focused community is only $10/month (for an annual $120/yr membership).
Cipher Brief Members engage in high-level conversations about national and global security issues every day. If you're not already a member, you should be.
If you are experiencing any issues with signing up or signing in, please drop an email to [email protected].
We look forward to welcoming you to the community!