The Reckoning: Donald Trump and Xi Jinping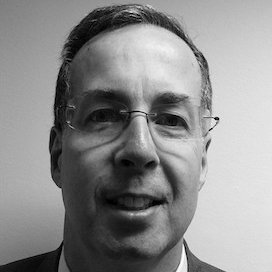 Kenneth DeklevaFormer Regional Medical Officer/Psychiatrist, U.S. Embassy in Moscow
Dr. Kenneth Dekleva served as a Regional Medical Officer/Psychiatrist (including 5 years at the U.S. Embassy Moscow, Russian Federation) with the U.S. Dept. of State during 2002-2016, and is currently Associate Professor of Psychiatry and Director, Psychiatry-Medicine Integration, UT Southwestern Medical Center, Dallas, TX. 
OPINION – During August of each year, tradition has it that the leading members of China's CCP and its Politburo – including members of the Politburo Standing Committee – take a two-week holiday retreat at Beidahe, a coastal resort.  The word "holiday" may be a misnomer, as this year's retreat holds immense challenges for the CCP and China's leader, President Xi Jinping.
While Xi and the CCP remain exquisitely opaque and secretive, recent trends in the China-US relationship, and its future, as well as his future beyond 2022, will likely be topics of discussion.  Both the CCP and its leadership cannot help but reflect on the now-damaged relationship between Presidents Donald Trump and Xi Jinping, and what might have gone wrong since 2017.
In the 1950s, America tore apart its political fabric during McCarthyism, as purges throughout its national security infrastructure railed, "who lost China?"  So how ironic that today a rising, increasingly powerful China should have an analogous discussion (albeit in secret) of, "who lost America?"  To answer this question, both American and Chinese observers would be wise to examine the personal relationship and leadership styles of Donald Trump and Xi Jinping.  This is a tale of larger-than-life personalities, power, and grand ambitions, and of where their relationship went astray.
When President Xi hosted President Trump in a historic state visit to the Forbidden City in November 2017, he must have felt flush with success.  President Xi had earlier supported President Trump's push for stricter – the toughest ever – UN sanctions against North Korea in late 2017, following the DPRK's increased nuclear testing.  Surely President Xi – the most powerful Chinese leader since Mao and Deng – saw in President Trump a different kind of American leader, more transactional, and one whom the Chinese could do business. President Trump was, after all, a highly successful businessman, who prided himself on his abilities to make any deal, even under the most challenging of circumstances.
The Chinese and Xi appealed to President Trump's vanity, feting him in the Forbidden City, and allowing him and First Lady Melania Trump to experience the finest aspects of Chinese history and culture.  President Xi must have felt heady, following his bravura summit performance.  And his confidence radiated throughout the highest levels of the Politburo.  In a culture that prides itself on nuance, subtlety, and on diplomatic relationships, the Chinese felt that they had taken the measure of President Trump, who often referred to President Xi as his friend and who refrained from criticizing President Xi's appalling human rights record in Xinjiang and Hong Kong.
But President Xi and the CCP must now realize how devastatingly wrong they were.  Like many observers (including pundits in America), they seriously underestimated President Trump, as well as the emerging, powerful bipartisan support for President Trump's tougher policies regarding China.  The Chinese, seeing him as purely transactional – a view which Trump did little to discourage – missed his ideological fervor and not only his desire to "make America great again" – but they failed to see that Xi's "Chinese Dream of Rejuvenation" would brutally collide with President Trump's vision of American greatness and its much-heralded exceptionalism.  Xi and the Chinese, like so many others, perhaps overly-focused on the daily barrage of President Trump's tweets, missed his larger vision and broader appeal of "America First," which left little room for a rising China.  Like many other leaders, President Xi and the CCP may have also seen President Trump as weakened by low poll numbers, a divided political fabric, and more recently, by his impeachment hearing, the ravages of the COVID-19 pandemic, racial tensions following the death of George Floyd, and the battered US economy, with its recent worst quarterly performance in history.
President Xi's personal tale of ambition, resilience, power, and political gifts may have left him with a blind spot, which allowed him to misunderstand President Trump.  It is easy for outside observers to note President Trump's weaknesses.  But merely doing so carries risk, as they may also miss his resilience, doggedness, political instincts, and ideological fervor, in the case of a triumphalist, hegemonic China.  For President Trump has long railed against China's imperial overreach, with its unfair trade practices, intellectual property theft, lack of Internet freedom, absence of rule of law (in Hong Kong and Xinjiang), espionage, military ambitions (e.g. expansion in the South China Sea), and economic largesse (e.g. Belt and Road Initiative).  And with the advent of COVID-19 – which began in Wuhan, China – and its tragic damage to the world's health, political, economic, and social fabric, the seeds for a new Cold War emerged in early 2020.
Such a sea change – upending 48 years of American foreign policy since President Nixon's historic trip to China in 1972 – could only happen with President Trump's blessing.  The intellectual seeds of such a change had been planted much earlier, as in Vice President Mike Pence's 2019 speech at the Hudson Institute (e.g. the 21st-century's version of the Hoover Institution during the Cold War) and in America's 2020 National Security Strategy, which highlights China as the leading threat to the United States.  This had been followed by recent policy speeches by FBI Director Christopher Wray, Attorney General William Barr, National Security Advisor Robert O'Brien, and Secretary of State Mike Pompeo, and the closure of China's Houston consulate due to allegations of espionage.  For the Chinese leadership, the fact that Secretary Pompeo's speech took place at the Nixon Library could only add insult to injury.
Many have heralded the onset of a new Cold War between China and America, as both powers contend for leadership in a multi-polar world.  This [hybrid] Cold War will be fought in many domains —political, economic, cyber, influence, public relations, military, espionage, and trade.  While President Trump has de-emphasized soft power per se, and while Xi's previous soft power successes have dimmed significantly, that variable will be key as well.  While articulating America's exceptionalism and appeal, President Trump has emphasized – both ideologically and strategically – that an aggressive, hostile, and bullying China is now a threat.  What many have also missed over the past three years is President Trump's closeness to India and India's Prime Minister Narendra Modi, and his view – expanding upon the strategic policies of former Presidents Bush and Obama – of the key, strategic role played by India as a counterweight to China.  In this scenario, America's earlier 'pivot to Asia' has evolved into a pivot to south Asia.
Coronavirus has already shaped President Xi's, President Trump's, and the rest of the world's response to this pandemic at the dawn of a new Cold War.  But it's also a reckoning of sorts.  It has now changed not only the strategic relationship between China and the US, but also forced President Xi and the CCP leadership to re-examine their views of President Trump, and how much they got wrong.  President Xi, a devotee of Chinese classics, would do well to re-read Sun Tzu's The Art of War.  This classic, more than Trump's own The Art of the Deal, would do more to help him and the CCP leadership understand President Trump, a different sort of adversary, and it, along with Alexis de Tocqueville's Democracy in America, would further help them understand America's resilience, exceptionalism, and greatness.  For Xi and the Chinese leadership missed that enduring aspect as well — regardless of who becomes America's next President in January 2021.
Everyone's entitled to their opinion. The Cipher Brief is dedicated to presenting a range of expert-based opinions on national security-related issues. Those expressed, however, represent the author and do not represent the broader Cipher Brief community.
Read more expert-driven national security insight, perspective and analysis in The Cipher Brief