The Limits of U.S. Influence in Syria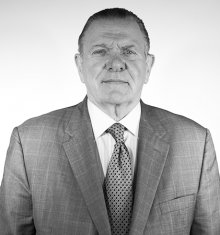 General Jack KeaneFormer Vice Chief of Staff, United States Army
The White House announced Sunday that President Trump will endorse a Turkish military operation near the border with Syria that will target Kurdish forces.  Turkey sees the forces as a terrorist insurgency but many of those forces fight alongside the U.S.-backed Syrian Democratic Forces (S.D.F.) battling ISIS in the region.
Before the White House made the announcement, The Cipher Brief spoke with our expert, General Jack Keane (Ret.), who also serves as chairman of the Institute for the Study of War about the situation in Syria and what risks and opportunities remain for the U.S. some 8 years after the conflict began.
This unique national-security focused expert insight can't be generated for free.  We invite you to support this kind of quality content by becoming a  Cipher Brief Level I Member .  Joining this high-level, security-focused community is only $10/month (for an annual $120/yr membership). It's a great and inexpensive way to stay ahead of the national and global security issues that impact you the most.