The Leader to Watch in 2021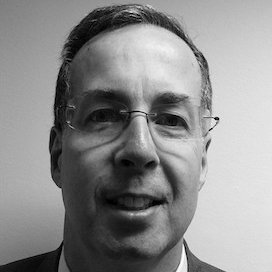 Kenneth DeklevaFormer Regional Medical Officer/Psychiatrist, U.S. Embassy in Moscow
Dr. Kenneth Dekleva served as a Regional Medical Officer/Psychiatrist (including 5 years at the U.S. Embassy Moscow, Russian Federation) with the U.S. Dept. of State during 2002-2016, and is currently Associate Professor of Psychiatry and Director, Psychiatry-Medicine Integration, UT Southwestern Medical Center, Dallas, TX. 
OPINION — President-elect Joe Biden has several advantages which few modern Presidents – save Richard Nixon and George H.W. Bush – have had upon taking office.  He brings a wealth of experience both as a U.S. Senator and as Vice-President.
Because he has so much experience, it may be tempting for Biden and his national security team to think that they can simply dust off an old playbook and pick up where he and then-President Obama left off in 2016. But Biden must realize that the world as he knew it has changed and in a changed world, how will Biden's previous experience and assumptions serve him?  It is tempting to think that political personalities of adversary leaders change little – "leopards don't grow new spots" – but such a view might not fit the reality of today.  For Biden, relationships, empathy, experience, wisdom, and knowledge all matter, but so do nuances and details of how the world – now his world – changed from 2008-2016.
Our adversaries, contrary to their portrayal as "thugs" or "dictators," appreciate nuance and diplomacy as well.  While it is worrisome and tempting to think that they may 'test' President-elect Biden, in a sense, they don't need to, for he has already been tested during his 8 years as Vice-President.  America's adversaries – several of whom have already congratulated Biden on his historic victory – are likely biding their time, and patiently waiting to see how his national security strategy, Cabinet choices, and policies will evolve.
Biden visited Moscow in 2011 and was hosted, graciously in his words, by then Prime-Minister Vladimir Putin.  At that time, Biden spoke eloquently of the importance of Russian-American diplomacy (then embodied by the famed 'reset') and of how a strong and prosperous Russia was in America's national interest.  One has to wonder what Biden and Putin would say today.
Surely, a disruptive, revanchist, and powerful (even if weakened by a stalled economy and COVID-19) Russia and its leader would resonate with strength, even at the cost of prosperity.  The Putin of today is a different man, hardened and more disruptive, even when highly capable of 'charm' diplomacy, but distrustful of the West and its allure.  Today's Putin is closer to the Putin of 2006, when Russian defector Alexander Litvinenko was poisoned with Polonium, of 2008, when Georgia was invaded, of 2014, when Crimea was seized, of 2018, when former spy Sergei Skripal was poisoned in the UK, or of 2020, with the poisoning of Russian opposition leader Alexei Navalny. Biden might be wise to question where there is space today for diplomacy with Russia's Putin.
Xi and Biden have met multiple times since 2011, when Xi was both Vice-President and later, when he was President of China.  In 2013, Xi referred to Biden as "an old friend," hoping Biden's visit to Beijing would deepen mutual trust, exchanges and cooperation between China and the U.S.  And Biden replied, "complex relationships require sustained, high-level engagement."  But now, Biden will have to build upon those successful, bipartisan portions of President Trump's pushback against China – understanding he is facing a rising, aggressive, and more assertive China, with Xi as the most powerful Chinese leader since Mao.  For Biden, returning to past policies of the Obama administration will not be enough to combat an emboldened China, which seeks to, under Xi, achieve its great dream of rejuvenation by 2049. While Biden's policy toward China will require some level of re-engagement, a return to past policies, or a mere 'pivot to Asia,' won't be enough.
North Korea's Chairman Kim Jong-un and Biden have never met but Kim has matured since 2011 and today, he is a savvy, ruthless, and aspirational leader.  He parlayed his diplomatic skills to the world stage in 2018 and 2019, meeting with various world leaders including Putin, Moon, Trump, and Xi, all the while enlarging the DPRK's nuclear and long-range ICBM missile programs in spite of devastating UN sanctions enacted in late 2017.  It is all too convenient for critics to say that Trump's summit diplomacy with Kim was a total failure. But saying so ignores the enactment – led by Trump – of the toughest, most stringent sanctions ever against the DPRK in 2017, and an important hiatus in nuclear and long-range ICBM testing by the DPRK since late 2017.  This is a worthy success which Biden should build upon, and there are likely to be subtle openings in diplomacy with the DPRK in 2021.
DPRK official state media has lately been surprisingly silent regarding Biden's election, refraining from their past rather severe criticisms of Biden, in which DPRK state media (in 2019) referred to the President-Elect as "bereft of elementary quality as a human being."   That being said, a return by the Biden administration to old, failed policies such as 'strategic patience' is hardly the answer.
Other leaders to watch include allies like South Korean President Moon Jae-in, Israeli Prime Minister Benjamin Netanyahu, Crown Prince Mohammed bin Salman, Indian Prime Minister Narendra Modi, Indonesian President Joko Widodo, British Prime Minister Boris Johnson, and Japanese Prime Minister Yoshihide Suga.  Several of these leaders have already congratulated Biden on his historic victory, and Biden can be expected to repair those alliances wounded by President Trump's disruptive, Twitter-based diplomacy.  And yet there too, Biden should nevertheless build upon President Trump's highly successful acts of diplomacy involving Israel and its Middle East neighbors, and the close, maturing relationship between America and India — the latter critical as a counterweight to China's increasing stature and strategic role in Asia.
But the real leader to watch may be closer to home. President Trump achieved a historic 70+ million votes in the 2020 election, a higher number than President Obama's 2008 victory total.  And while Trump lost the election, 'Trumpism' remains alive and well, and perhaps durable politically for a longer period of time.  President Trump and his political allies have questioned the legitimacy of Biden's win, which weakens not only the President-elect but sadly, it also weakens America.  Our adversaries know this, and hence lies the rub.  No provocations are necessary when a great country damages itself and its social fabric, with a divided, bitter political, cultural and social climate.  This a different type of 'climate change' — perhaps the most damaging of all.  And this will become President Joseph Biden's inheritance on January 20, 2021.
Opinions published in The Cipher Brief represent the views of the author.
Read more expert-driven national security insights, perspective and analysis in The Cipher Brief and sign up for our free national security expert-driven newsletter.