The Challenging Vaccine Distribution Mission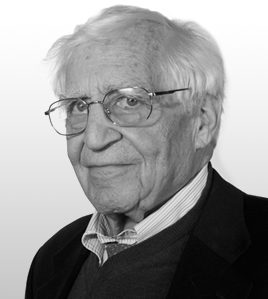 Walter PincusSenior National Security Columnist, The Cipher Brief
OPINION — Last Wednesday, Dr. Anthony Fauci used the metaphor, "the cavalry is on the way," referring to two COVID-19 vaccines that are expected to be approved for initial distribution next month, with one additional vaccine still in the testing phase.
It's an apt metaphor for distribution because leading that effort is General Gustave F. Perna, the former chief of Army Material Command, who was weeks away from retiring last July after a 39-year Army career. That was when he got the call to become chief operating officer of Operation Warp Speed, the Trump administration's stepped-up search for a coronavirus vaccine.
The 60-year-old Perna took on the tough and complex task of developing from scratch, the means to rapidly develop, test and distribute the expected vaccines that are meant to eventually reach 300 million Americans throughout the country and some living abroad.
Last Thursday, Perna told a press conference that he began work after the May 15, 2020 Rose Garden ceremony announcing the Operation Warp Speed mission. The following Monday was when "we started talking development, manufacturing, and distribution," according to Perna.
His first goal was "to be able to deliver the vaccine within 24 hours after EUA," meaning after the Food and Drug Administration (FDA) granted Emergency Use Authorization of the drug, which is now pending for both the Pfizer and Moderna vaccines.
"We want the vaccines down at the places where the American people are comfortable: at our hospitals, our doctor's offices, down at CVS, Walgreens, down at the long healthcare facilities, places where people are comfortable going, so that's where we started," Perna said.
To do that, however, the whole process had to be built from the ground up.  "There was no structure in execution.  There was no strategy in execution.  There was no training guidance or budget in execution.  And all of it had to be brought together simultaneously as we've started our effort collectively," said Perna.
Looking back, he said, "We have garnered all the materials required to produce the six vaccines, right, not only to execute trials, but also to bring it up to scale in full manufacturing for eventual distribution to the American people.  And then we had to accumulate the right equipment from all the manufacturing that we put together.  And then the last stage of that was making sure we have the right workforce that was trained and ready to produce and actually manufacture and go finish the vaccine — so really a remarkable task on its own."
Defense Production Act authorities were used through the Secretary of Health and Human Services and the Secretary of Defense to generate a wide range of equipment. For example, it helped obtain testing equipment and ancillary kits with needles, syringes, alcohol pads and personal protective equipment.
Last Friday, the Pentagon announced, "More than one million standard kits, which would cover 100 million vaccine doses, are assembled. Each standard kit, which support Moderna's vaccine candidate, includes supplies to administer 100 doses. More than 20,000 Pfizer kits, which would cover 20 million vaccine doses, are assembled, with more in production every day. Each of the Pfizer kits…[is able] to administer 975 doses."
Perna made clear distribution will be handled by commercial industry saying, "There will not be this vision that some people have where there'll be Army trucks driving through the streets delivering vaccines.  That's not one, feasible, or the right way to do it."
The primary industry partner for vaccine distribution will be McKesson Corporation, which as the largest seasonal flu vaccine distributor in the U.S., and has distributed up to 150 million doses of all vaccines annually to public health clinics, hospitals, physician offices, nursing homes, pharmacies and other care facilities.
For the new vaccines, Perna said, "McKesson will partner with FedEx (Federal Express) and with UPS (United Parcel Service) for distribution, not only CONUS (continental U.S.) but around the world, as well as local pharmacies — Wal-Mart, CVS, Walgreens, Kroger's, et cetera — to ensure that distribution can reach everybody."
Perna said he has put together mechanisms to make sure storage facilities have necessary freezing capabilities and that they are in place. His team gained knowledge of all cold storage capacity in the country and even made plans for purchase of additional dry ice should currently planned numbers not be enough.
Work has been done to get wide provider enrollment since under the current plan, only enrolled providers will be allowed to give the vaccine to individuals. The providers are any facility, organization or healthcare provider "licensed to possess/administer vaccine or provide vaccination services," according to the CDC. Some 60 percent of national and local pharmacies have signed up.
Providers must also sign agreements setting out not only how they will store and manage the vaccines, but also how they will maintain records and provide detailed reports to relevant state and local health authorities. The data is important so that CDC can see who obtained their first dose of a two-dose vaccine and make sure they get a second one. In addition, providers must be prepared to send out second-dose reminders via text, email, or via an automated call to vaccine recipients.
Perna's chief scientific advisor, Dr. Moncef Slaoui said, "We are working with the FDA and the CDC to set up together a very, very high performance, active pharmacovigilance system that resembles, almost to the day, the assessment that we do in clinical trials to look at the safety of the vaccines in the population. As the vaccine immunization is rolled out later in December — if the vaccines are approved — these data will be analyzed on a [day-by-day] basis."
In addition, the Food and Drug Administration is providing guidance in terms of how to follow vaccine recipients for the longer-term.
The CDC also put together an "Interim Playbook for Jurisdiction Operations," released October 29, which outlines suggested priorities for the initial vaccines when there are only a limited number of doses available.
CDC's first category of recommended recipients includes "Healthcare personnel (paid and unpaid persons serving in healthcare settings who have the potential for direct or indirect exposure to patients or infectious materials), non-healthcare essential workers and adults with high-risk medical conditions who possess risk factors for severe COVID-19 illness, and people 65 years of age and older (including those living in long-term, care facilities (LTCFs)."
When additional doses become available, the focus should be on all critical populations that were not vaccinated in phase one, and then the general population, ensuring equitable access.
Perna said that not only are structures in place, but he says they have been tested over the past several months, using what the military does in carrying out preparation for battles. "We have been doing numerous table-top exercises and now moved into actual rehearsals to move product to distribution centers to actual administration [of vaccine] sites," said Perna.
That led scientific advisor Dr. Slaoui to say, "Everything is planned to the minute. I am learning how the Army wins wars."
Although Perna at one time said Operation Warp Speed started from scratch, in fact, that is not true.  As Dr. Fauci, who was on the scene for the distribution of AIDS, H1N1 and Ebola vaccines, noted last Wednesday, the speed with which the first Pfizer and Moderna COVID-19 vaccines developed were "a reflection of the extraordinary scientific [past] advances in these types of vaccines, which allowed us to do things in months that actually took years before."
Perna, himself, paid tribute to what he called his "whole-of-America approach."
He said, "We will exceed because of the unparalleled expertise of health and human services, scientists and logisticians, Department of Defense planning and logistics capability, as well as American industry ingenuity and innovation from the academia.  It's this collective effort that will really ensure we are successful in our end state, and I'm proud to be a part of it."
Read more expert-driven national security insights, perspective and analysis in The Cipher Brief and sign up for our free national security expert-driven newsletter.