The Challenge of Liaison Operations in Autocratic Regimes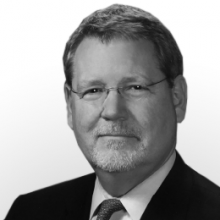 Steven L. HallFormer Member, CIA's Senior Intelligence Service
As Turkish officials continue to release details that draw a gruesome picture of the apparent murder of Washington Post journalist Jamal Khashoggi, the level of information they say they have collected suggests a robust espionage capability against the Saudis in Turkey.
While the rightful diplomatic question of how the United States should respond to what is looking like a horrific violation of human rights, is being raised, there are more nuanced, and complicated aspects of relationships that the U.S. has with autocratic regimes that should also be considered.  It's a long-game, short-game approach and sometimes understanding the appropriate balance between condemning horrific acts and continuing to work together is the hardest to achieve.  It is also likely, the most important balance.
Cipher Brief Expert and former member of the CIA's Senior Intelligence Service, Steven Hall served as a CIA station chief in countries that do not necessarily share the U.S.' views of human rights and shares what his experiences taught him about working with autocratic regimes.
This is Cipher Brief Level I Member Only content. It can be accessed via login or by signing up to become a Cipher Brief Member.  Joining this high-level, security-focused community is only $10/month (for an annual $120/yr membership).
Cipher Brief Members engage in high-level conversations about national and global security issues every day. If you're not already a member, you should be.
If you are experiencing any issues with signing up or signing in, please drop an email to [email protected].
We look forward to welcoming you to the community!