Is North Korea Boiling Down to a War of Words?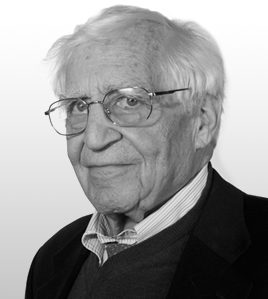 Walter PincusSenior National Security Columnist, The Cipher Brief
OPINION — Secretary of State Mike Pompeo tried Sunday to use current U.S. relations with an old wartime enemy, the Communist government in Vietnam, as a prod for Kim Jong-un to move forward on the June 12 Singapore Agreement that is supposed to lead to denuclearization of the Korean Peninsula.
In a talk July 8, in Hanoi at a reception for 75 members of the Vietnamese business community, Pompeo made a direct pitch to Pyongyang saying, "In light of the once-unimaginable prosperity and partnership we have with Vietnam today, I have a message for Chairman Kim Jong-un: President Trump believes your country can replicate this path. It's yours if you'll seize the moment. The miracle could be yours; it can be your miracle in North Korea as well."
Pompeo, who had just spent two days in Pyongyang, said in Hanoi, "The United States has been clear about what we seek from North Korea to set in motion this great chain of events. The choice now lies with North Korea and its people. If they're able to do this, they will be remembered, and Chairman Kim will be remembered as a hero of the Korean people."
Such flattery may work on Trump, Secretary Pompeo's boss, but so far it has not appeared to work on Chairman Kim.
One thing Vietnam and North Korea do have in common is that both are one-party governments with long records of human rights violations. However, under the Trump administration, other governments' human rights records are no longer Washington's concern.
There's also one major difference in the situations involving Vietnam and North Korea. The North Vietnamese won the military war they fought against the U.S., South Vietnam and their allies, and now run the entire country.
The North Koreans were not successful in their war in the 1950s to take over South Korea. On the other hand, they have succeeded in a different conflict . They have overcome diplomatic efforts by the U.S. and others and have successfully over the past 50 years, developed their own nuclear weapons program along with the missiles that perhaps could, some day, reach the U.S. homeland.
Trump, through verbal threats and military maneuvers, believes he has forced North Korea into negotiations. But it appears just as obvious that it is Kim who is driving the talks. Now that North Korea has become a nuclear power, he, Kim, has dealt face-to-face with the leader of the world's most powerful nuclear nation, a sign of respect that no previous American president would grant the North Korean leader.
It appears, from a distance, that Trump may be continuing to delude himself about the current situation.
For example, although Trump's July 9 tweet about what happened during his meeting in Singapore with Kim Jong-un -– "We agreed to the denuclearization of North Korea" – may appear clear to the President, that's just not what the Singapore Agreement said nor what Pyongyang thinks was agreed to.
The Singapore Agreement stated that Trump and Kim, "recognizing that mutual confidence building can promote the denuclearization of the Korean Peninsula," were, among other things, "Reaffirming the April 27, 2018 Panmunjom Declaration,[by which] the DPRK [North Korea] commits to work toward complete denuclearization of the Korean Peninsula."
The Panmunjom Declaration, signed between North and South Korea, proposed 13 separate steps to bring the two countries closer together. The very last of those steps "confirmed the common goal of realizing, through complete denuclearization, a nuclear-free Korean Peninsula."
At Singapore, Kim agreed "to work toward" denuclearization based on what was a "common goal" of an earlier declaration signed by the leaders of South and North Korea. What was also a part of the Panmunjom Declaration, was that the process would be step-by-step, saying in one section, they "agreed to carry out disarmament in a phased manner, as military tension is alleviated and substantial progress is made in military confidence-building."
By the way, at neither Singapore nor at Panmunjom, was there any definition of what denuclearization of the Korean Peninsula means, nor is there now.  Thus, opening the battlefield for a war over the meaning of words.
Pompeo went to Pyongyang hoping for a declaration of the denuclearization of North Korea's nuclear weapons and facilities, plus their missile complexes. He got neither.
Instead, he got good will gestures: further negotiations to arrange for the remains of Americans who fought in the Korean War to be returned home and the taking down of a missile engine test facility – both of which Trump claimed during his Singapore press conference that Kim had already promised as a goodwill gesture.
Trump, the dealmaker, claimed in his July 9 tweet, "I have confidence that Kim Jong-un will honor the contract we signed, even more importantly, our handshake."
The Singapore Agreement was far from a "contract," and something tells me there isn't much long-term credibility in a handshake agreement with either leader.