NATO Debrief with Admiral James Stavridis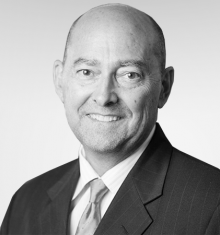 Admiral James StavridisFormer Supreme Allied Commander, NATO
As NATO members meet in London this week, The Cipher Brief tapped former NATO Supreme Allied Commander Europe (SACEUR), Admiral James Stavridis (Ret.) to help cut through some of the rhetoric and understand the Alliance's strategic importance today to both the U.S. and its allies.
The Cipher Brief:  What's your take on what needs to happen in London?
Stavridis:  I think we need the Alliance to take a deep breath and work on the overall center of gravity for this Alliance, which is political coherence. At the moment, you have the French pulling in one direction, you have the Turks distinctly pulling in a different direction to the South, you have questions about where Afghanistan is going and you have the American side, which continues to constantly talk only about funding and who's paying what. So right now, the Alliance doesn't feel like a synchronized political Alliance, although its military capability remains strong. So I would say the number one thing we need is more coherence out of the leadership assembling in London.
The Cipher Brief:  Speaking of the U.S. position, what do you feel the impact is of the U.S. decision to reduce it's budget commitment from 22% down to 16%?
Stavridis:  I think it is not particularly important. As you know, what we're talking about here is 2.5 billion dollars of funds that are used effectively to run the administrative overhead of the Alliance, to keep the lights on in the headquarters. This is not defense spending. There's a portion of it that goes toward some operational support for things like AWACS (Airborne Warning and Control System) and EGS (Enterprise Ground Services), but essentially this is a very small amount of NATO's commitment. But as a general proposition, I applaud the Trump administration for pushing the Alliance to reduce the U.S. commitment on this centralized pot of money. Again, not a huge amount of money, but it has some symbolic importance.
The Cipher Brief:  Why is NATO so important right now?
Stavridis:  I'll give you three reasons. One is the challenge that we collectively face with Russian adventurism. I think there's still a significant role for NATO in deterring Russia and by the very nature of its invasion of Ukraine, we see that Vladimir Putin is a gambler. He's a risk taker and I think will continue to put pressure on the Alliance. Number two, cyber security. We are increasingly at risk in the world of cyber where the level of threat far outpaces the level of preparation. And I think it's an area in which we would be collectively much, much stronger if we operated together. Third, and finally I think the Alliance matters because of its potential impact in the Middle East and here whether we're working on counter terrorism, helping to calm the situation in Syria, or in working over-time to deter Iran from bad behavior. And I think there are still significant missions ahead for NATO. I just mentioned three. We also have a continuing mission in Afghanistan, and we have challenges in the Arctic. There's plenty for NATO to do and it's still great value for the United States.
The Cipher Brief:  What are the risks if member countries' overall commitment to NATO starts to trend towards declining? Individual risks, or global risks, what do you see as the more urgent issue?
Stavridis:  I think there are global strategic risks whenever an Alliance system begins to be undermined from within. And NATO has been, in my view, a force for good in the world for 70 years. Anything that decrements the political cohesion of the Alliance, it's political will, or its military capabilities detracts from overall global security.  This is both in reality by reducing resources that are available to challenge terrorism and working to deter adventurism by pre-powers, but also symbolically when an Alliance that's dedicated to democracy and to the values that we all cherish is undermined, that decreases global values as well. So I think there's both a resource aspect of this and a symbolic component to it. This is why I think we ought to continue to support NATO.
The Cipher Brief:  How do you feel about Turkey's direction within NATO?
Stavridis:  I'm very concerned about Turkey and Turkey's direction. It's not just the S-400 purchase, although that is challenging, I think that's something the Alliance could work through in a variety of technical ways. More concerning is Turkey's willingness to partner so closely with Russia in Syria, effectively supporting Russian objectives and effectively supporting Bashar al-Assad and walking away from the Kurds, which I think for the United States is part of the problematic nature of this. So, I'm very concerned about Turkey.
Having said that the question is, what do we do? Number one, we need more political engagement at the highest level. I applaud the Trump administration for sending the vice president to Ankara. I applaud the president for having a summit with Erdogan. I think we need high level political engagement.
Secondly, we need to work on the military to military aspects of Turkey and the rest of the Alliance. And despite our disagreement about the S-400 and our disagreement about what's happening on the Syrian border, there are lots of ways Turkey is and can in the future, contribute to the Alliance. And by the way, I want to stipulate when I was Supreme Allied Commander, Turkey was a 100% reliable ally. They were in Afghanistan, Libya, the Balkans, Piracy, the Arctic, they were everywhere. In every case where we don't have controversy with Turkey, we need to work to keep them very engaged with the other work of the Alliance around the Mediterranean, in Afghanistan where they have been stalwart, and in training and exercises. So, burnishing the military to military cooperation I think is also of importance.
And then thirdly, on the areas of disagreement, we need to work, settle, and find ways to come closer together. The S-400 is a case where perhaps there's a technical solution, so we ought to explore that. On the Russian piece, we ought to be talking to Ankara, and communicating why we think this is not a good idea and why we need Turkey to lean back toward the Alliance in a political sense as well. Those are three things we ought to be at least thinking about doing because it would be a geopolitical mistake of epic proportion to allow Turkey to simply drift away from the Alliance.
Read also NATO's New Mission only in The Cipher Brief
Join Cipher Brief experts March 22-24 in Sea Island, GA for the fourth annual Cipher Brief Threat Conference.  This is an invitation-only event for public and private security and national experts.  Our 2020 focus is Future Threats and how the public and private sectors need to work together to address them.  Seating is extremely limited.  Request your seat today.