Christian Pike's Ultimate Sacrifice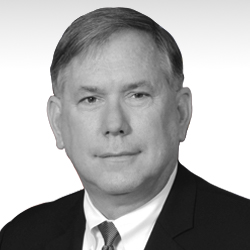 Rick LedgettFormer Deputy Director, National Security Agency
Rick Ledgett served as the Deputy Director of the National Security Agency from January 2014 until his retirement in April 2017, culminating a nearly 40 year career in cryptology at NSA and in the U.S. Army. He previously led the Media Leaks Task Force, the Agency's response to the Snowden leaks. 
Every Memorial Day, I think of the names on the NSA/CSS Memorial Wall.  They are soldiers, sailors, airmen, marines, and civilians who have been killed in the line of duty doing their cryptologic missions.  I've read each and every one of their stories, and they are stories of dedication, service, and even heroism.  One in particular resonates with me, the story of Chief Cryptologic Technician Christian Pike.
Chris was responsible for providing signals intelligence (SIGINT) support to the Navy's SEAL Team 5 in Afghanistan, which meant he deployed with them on operations.  During one of many operations, on 10 March 2013, the team came under attack from insurgent forces.  Chris was able to provide them with advance warning of the attack, but the unit was badly outnumbered, and he was severely wounded while on a rooftop providing SIGINT support to his SEALs.  He was evacuated to an Army hospital in Germany, where he died several days later.
Chris' story is representative of that of the other 176 people memorialized on the NSA wall, but it has a special meaning to me, because I met Chris when he was 6 years old.  His mother and I served in the Army together, and I remember him as a bright, curious, and happy young boy, who turned into a true warrior as a young man.  Sadly, like other cryptologists and countless other American warriors, he made the ultimate sacrifice.  So on this day I think of Chris and the rest of the men and women who have given their lives in service to our country.
Read more from Rick Ledgett in The Cipher Brief