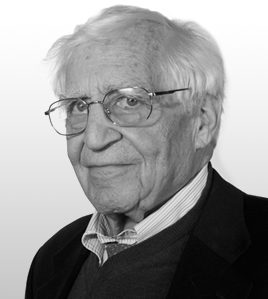 Walter PincusContributing Sr. National Security Columnist, The Cipher Brief
How many Americans understand – when they think of the Defense Department budget – that many of those billions are going to defend foreign countries under the longtime strategy that it is better to deal with perceived threats to America "over there," before they reach our own borders.
In fact, U.S. expenditures on behalf of dozens of countries in Europe, Central Asia, the Middle East, the Pacific, and Africa have grown to be an important element in those countries' own defense spending.
Where most countries' defense budgets are used for forces to protect themselves from invasion or direct outside threats, the U.S. has used significant amounts of its military spending to assist in the security of other countries.
Last Tuesday, in his appearance before the Economic Club of Washington, Defense Secretary Ash Carter stated, "America is still, today, the world's foremost leader, partner and underwriter of stability and security in every region across the globe – as we have been since the end of World War II."
No other country has so many troops stationed abroad, nor maintains as many military facilities in other countries.
Although Republicans campaigning for president keep criticizing the Obama administration for "leading from behind," a close look at the $587.2 billion fiscal 2017 Defense Department budget that will be released on Tuesday shows the U.S. remains not just far ahead in overall spending for its own defense but also in providing security for others.
For example, Secretary Carter mentioned last week that $3.4 billion in next year's budget is to be spent "to support our NATO allies in the face of Russia's aggression." That quadrupled the $789 million the U.S. is spending this year on what's called the "European Assurance Initiative."
It will pay to rotate a full American combat brigade between the U.S. and NATO countries in Eastern Europe and the Baltic States to help calm fears that Russia might move into their areas as they did in Ukraine and Crimea.
As Carter put it, the U.S. "must demonstrate to potential foes, that if they start a war, we have the capability to win because the force that can deter conflict must show that it can dominate a conflict."
About $1 billion of that Pentagon increase in fiscal 2017 will be for U.S. Army units to rotate in and out of the NATO Baltic countries: Estonia, Latvia, and Lithuania. That amount alone is equal to almost 80 percent of what those three countries together spend on their own defense forces.
The U.S. has been spending over $4 billion annually in recent year to support the roughly $6 billion needed to pay for Afghan National Security Forces. Allies have contributed more than $1 billion with the Afghans providing near $500 million.
Other countries receiving large amounts of U.S. military assistance include Israel, which is getting some $3.3 billion in military funds in fiscal 2016. That's equal roughly to 20 percent of Israel's own $15.6 billion defense budget. It's an amount that is expected to grow as the two countries negotiate a new 10-year military aid package to replace the one that expires in 2017.
Egypt is in line for $1.3 billion, just about 25 percent of its own $4.4 billion defense budget.
Carter also said the proposed budget would permit the U.S. "to stay ahead of future threats over the long-term and keep our military in the decades ahead the best in the world, the first with the most, bar none."
Speaking of the future, Carter referred to the Strategic Capabilities Office (SCO), something he created six years ago when he was Deputy Defense Secretary. It has worked on rapidly fielding "game changing" systems for the military and intelligence community.  He pointed to new guidance sensors for small diameter bombs that will allow individual troops on the ground with hand-held devices to direct them to targets. There are micro-drones in the works to handle various functions and can be launched in the air by a soldier.
Other projects involve self-driving boats that will work together for fleet defense and surveillance; artillery pieces and ship-based guns that will be able to launch hypervelocity smart projectiles for missile defense; and, finally, taking a B-52 bomber and turning it into an "arsenal plane," which will function like "a flying launch pad for all sorts of different conventional payloads," to be used after new stealthy F-35s have taken the lead in striking enemy radars and air defense systems.
I thought of Carter's talk as I read over Saturday night's Republican presidential candidates' debate carried by ABC News and the simplistic, and often misleading approaches that were taken to serious national security problems.
For example, Sen. Ted Cruz (R-Texas) suggested when it came to the Islamic State or ISIL, "We should use overwhelming force, kill the enemy, and then get the heck out. Don't engage in nation-building but instead, allow our soldiers to do their jobs instead of risking their lives with politicians making it impossible to accomplish the objective." It was met with applause.
But compare Cruz's approach to Carter's announced doubling of Pentagon funds, to $7.5 billion next year, devoted to defeating ISIL. Neither Cruz nor other Republicans last Saturday talked about the cost of any of the fighting they proposed to undertake and certainly not how they were going to pay for it.
Carter will also discuss his mission this week in Brussels, where he is to meet with defense ministers from more than 25 coalition governments who are in the fight against the Islamic State.
Carter said he would explain, "Here are all the capabilities that are needed – boots on the ground, airplanes in the air, more prosaic things, logistics, bridging, training – training for those police that are going to patrol cities…And I'm going to say, Okay, guys, let's match up what is needed to win, with what you have, and kind of give everybody the opportunity to make an assignment for themselves. This is important. The United States will lead this and we're determined, but other people have to do their part because civilization has to fight for itself."
Trump was even more simplistic than Cruz.  He said, "You have to knock the hell out of the oil," and then stop back channels of banking so you close the money flowing to the Islamic State. "So between the oil and the banking, you will dry them up," Trump said.  "They'll last for about a year, based on all of the wealth they've accumulated," he added.  Of course Trump did not speak of what would come next.
Carter did, as has President Obama and others in his administration.  "It's because we not only have to beat ISIL, we have to keep them beaten," Carter said. "That is, there has to be somebody who sustains the defeat afterwards…And so, our strategic approach is to enable capable, motivated local forces. They're hard to find in that part of the world, but they do exist."
At some point, perhaps the leading Republican candidates will begin to demonstrate that they have thought these underlying U.S. security issues all the way through, as opposed to treating them as little more than talking points on the campaign trail.