A Snapshot Look at Cyber Threats with Rick Ledgett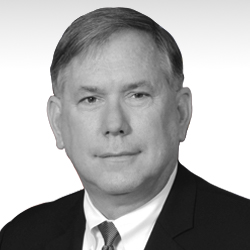 Rick LedgettFormer Deputy Director, National Security Agency
The Cipher Brief is bringing subscribers different expert perspectives on cyber threats this week.  Today's perspective comes from Rick Ledgett, former Deputy Director of the National Security Agency.  We spoke with Rick about the same issues that we spoke with former NCTC Director Nick Rasmussen about to get his take on the current cyber threat environment and issues ranging from terrorism to nation state threats, to deterring cyber attacks against the government and private industry.
This is Cipher Brief Level I Member Only content. It can be accessed via login or by signing up to become a Cipher Brief Member.  Joining this high-level, security-focused community is only $10/month (for an annual $120/yr membership).
Join in the conversation.  Get the Briefs.  Become a Member.