DHS Head Warns Terror, Organized Crime Ties Tightening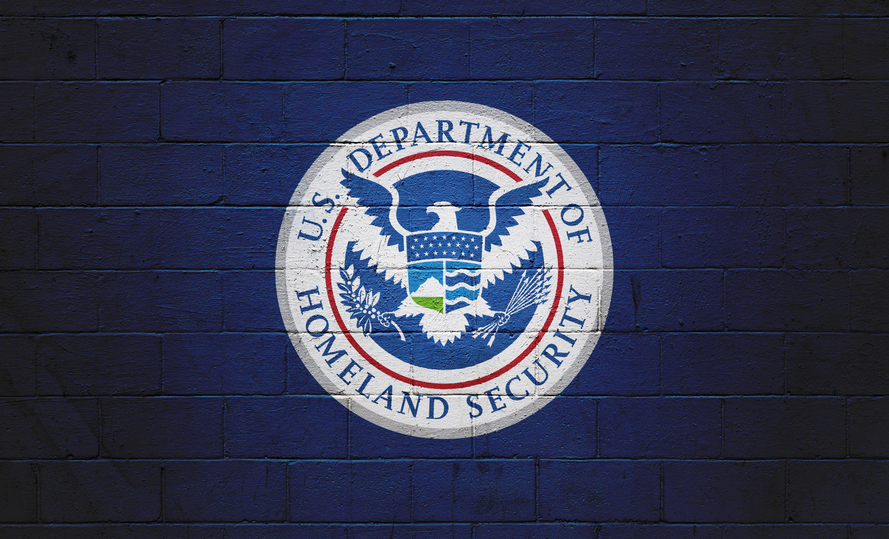 Department of Homeland Security Secretary John Kelly warned against the "real" and increasingly sophisticated threat from the nexus between criminal and terrorist networks as he advocated for more aggressive immigration policy enforcement.
Kelly laid out on Tuesday a vision of a world that is increasingly dangerous and fraught with security challenges that must be faced by a vigilant, forceful government during his first major public address since his swearing in. He largely focused his remarks at George Washington University on defending his agency from critics and on backing President Donald Trump's harder line immigration enforcement policies.
"Make no mistake, we are in fact a nation under attack," Kelly said, calling the threats against the U.S. "relentless." At the top of the list of concerns are transnational criminal organizations, terrorism, and cyberattacks, according to Kelly.
On terrorism, the DHS Secretary said that the "threat to our nation, our American way of life, has not diminished" and has "metastasized and decentralized." The risk facing the U.S. is "in a way that is worse than we experienced 16 years ago on 9/11." 
Kelly noted the FBI has opened terrorism investigations in all 50 states, and since 2013, there have been 37 ISIS-linked plots to attack the U.S. He also cited the threat from homegrown terrorism, stating that in the past 12 months there have been 36 cases opened in 18 states.
"These are the cases we know about. Homegrown terrorism is notoriously difficult to predict, detect, and certainly almost impossible to control," he said, adding that the Internet is key in feeding it."
The problem of returning foreign fighters from ISIS also demands a tougher approach from the U.S., according to the Secretary. The visa waiver program demands a "very hard" look given that many of the home countries of these fighters are part of it.
"Not eliminating it and not doing anything excessive, but look very hard at that program and say, 'What do we need to do?'" he said.
Kelly said he is concerned with the connection between criminal and terrorist networks, particularly with money laundering and allowing drugs to pass through territory controlled by groups, such as Boko Haram, which provides the terrorists an "incredibly lucrative way to raise money."
"They're not doing it in huge amounts yet, I don't believe," he said. "But to me, it would be a next step. So the nexus between criminal networks and terrorist networks is real, and, I would predict, will get more sophisticated."
Kelly also noted the threat from so-called special interest aliens, who he said "are from parts of the world where terrorism is prevalent or nations that are hostile to the United States." These people pay transnational criminal organizations (TCOs) "huge sums of money to transport them from, for example, the Middle East or Asia through South and Central America and then to the United States," he noted.
According to Kelly, the "critical point" is that these people are not vetted by the U.S. and "slip into our country unnoticed."
Trump has advocated for what he calls "extreme vetting," and a review of U.S. vetting procedures is currently underway. Kelly said Tuesday that the country needs to improve its vetting processes and its overseas procedures. "We'll use all the tools we have available — social media, new technology, biometrics, more investigators, and top-notch intelligence," he said.
Trump's executive order banning travelers from six majority-Muslim countries and refugees was blocked by a federal judge, but the vetting review he called for within it is proceeding.
Kelly also said that, "like terrorists, TCOs [transnational criminal organizations] inflict unthinkable brutality and regularly behead their victims. They intimidate, kidnap, and torture those who try to bring law and order."
"Their sophisticated networks move anything and everything across our borders, including human beings. And we have set out to stop that movement to the greatest degree that we can," he told the crowd.
Kelly also addressed the cybersecurity challenges facing the U.S. from nation-state actors, global criminal organizations, and individual cyber terrorists. "Cyber threats present a tremendous danger to our American way of life. The consequences of these digital threats are no less significant than threats from the physical world. And so every day we prepare to fight what many people can't even imagine," he said.
The Secretary noted the importance of working with private industry to combat threats in this sphere. "The government, god knows, can't do it by itself," he said. 
Mackenzie Weinger is a national security reporter at The Cipher Brief. Follow her on Twitter @mweinger.