Populism Spreads Across U.S., Europe But Could Halt as Economy Rallies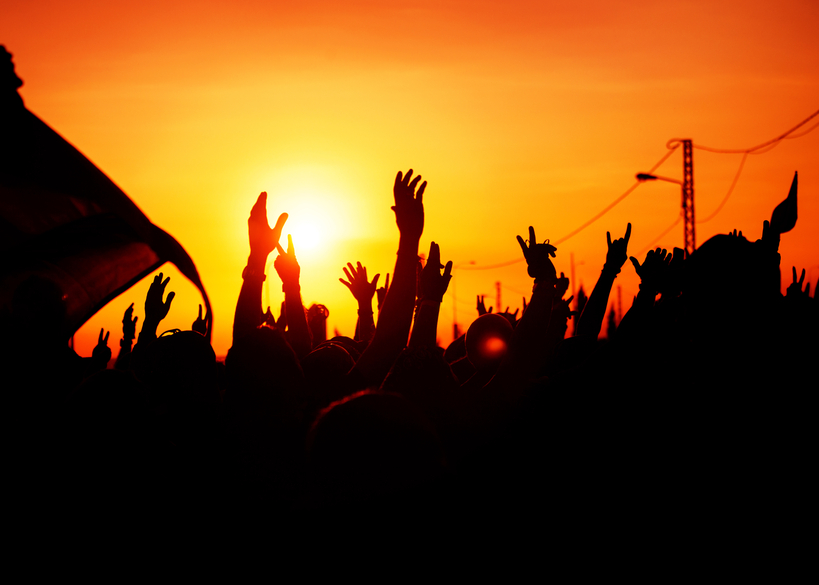 A populist wave is washing over the United States and Europe, which have seen populist leaders take the helm – U.S. President Donald Trump – or come exceedingly close to power. Geert Wilders' Dutch populist Party for Freedom is strong, French National Front leader Marine Le Pen went face to face with Emmanuel Macron in France's recent election (although Le Pen lost by a rather large margin), and Germany's September federal election is sure to see a surge in support for the right-wing populist Alternative für Deutschland party.
Populism has gained significant ground in the United Kingdom as well, with Britons voting a year ago to leave the European Union in a move that Nigel Inkster, former head of operations and intelligence for MI6, the British foreign intelligence agency, calls "the biggest manifestation of populism" in the UK. Although British Prime Minister Theresa May called for snap general elections to take place today, Inkster told The Cipher Brief, "the two biggest parties [view Brexit] as a fait accompli, and the discussion now is around what precise form Brexit should take."
Today's election will decide whether May's Conservatives or opposition leader Jeremy Corbyn's Labour Party will obtain a majority in the House of Commons, Parliament's lower house.
The vote comes on the heels of Britain's third terror attack in a mere three months, in which at least seven people were killed and dozens injured June 3 when a van mowed down pedestrians on London Bridge and armed assailants attacked people with knives in nearby Borough Market.
"Xenophobia is one of the drivers [of populism], so the kind of jihadism terrorism recently experienced in the UK will contribute to populist instincts," Inkster said.
Although xenophobia goes hand-in-hand with populism, Michael Leigh, the European Commission's former Director-General for EU Enlargement, told The Cipher Brief that "economic shortcomings affecting particularly the working poor" are the foundations of populism.
Indeed, the most recent populist wave began in earnest following the 2008 global financial crisis that hit working- and middle-class citizens in the U.S. and Europe particularly hard. The Occupy Movement, which began on Wall Street in 2011, was a reaction to this economic hardship – and something that former CIA Deputy Director of Intelligence Carmen Medina calls "a positive populist movement," because it was neither racist nor violent.
In many cases, though, as with the current populist political parties in the U.S. and Europe, identity politics reinforces the economic foundation of the populist movement and stirs up "xenophobia mainly directed against immigrants," said Leigh, adding, "Populists deliberately confound immigration and terrorism, attributing the latter to the former."
It is no surprise, then, that Trump has called for a border wall to separate Mexico from the United States, and Europe's two leading populist parties – France's National Front and Germany's Alternative für Deutschland – advocate stricter controls on migration.
However, economics and, going along with that, identity politics that invoke feelings of racism and nationalism are not the only components of populism – and certainly not the only reasons why populism has spread across developed liberal democracies at this point in history.
"Populist challengers have always existed," said Erik Jones, Director of European Studies at the Johns Hopkins School of Advanced International Studies, "Now they seem to have the advantage."
Why do they have an advantage? Mainstream political parties are partly to blame. "Those parties seem to be imploding at every turn," Jones said, explaining that digital technology has allowed "candidates with enough money or fame" to rise to power "even in the face of opposition from 'the establishment.'"
An important part of populism is that it "rarely exists without a charismatic leader," Medina told The Cipher Brief.
"But that connection with the charismatic leader leads to a chicken-or-egg question – which comes first, the mobilizing feeling of being taken advantage of by the elites or the charismatic person who mobilizes that feeling for his or her own advantage?" she asked.
It's likely a combination of both playing out nearly simultaneously.
For example, populist parties "have spent much of the past two decades exchanging strategies, ideas and best practice. This has enabled them to respond to new issues and events more innovatively and effectively than the established parties," wrote Matthew Goodwin, a professor at the University of Kent, in a 2011 Chatham House report. It was only with the 2008 financial crisis, though, that these populist parties – many headed by "charismatic" leaders – could really capitalize on their strategies.
As the global economy picks back up, it is difficult to imagine populism maintaining momentum. A new Pew study finds, "Nearly a decade after the worst economic downturn since the Great Depression, economic spirits are reviving. … A median of 51% in the 17 advanced economies surveyed believes that their current economic situation is good, 45% think it's bad," and there is "strong upbeat sentiment in northern Europe."
"Populism doesn't seem to emerge in periods of full employment," noted Medina.
The future is not all bright, though. The same Pew study finds that citizens in advanced economies are "quite pessimistic about young people's financial prospects, just 34% believe they will be better off than the current generation" – something that could keep the populist movement thriving.
"It's not over," said German Foreign Affairs Minister Sigmar Gabriel about populism, at a recent Center for Strategic and International Studies event in Washington.
"We have to do a lot of things to give [French President] Emmanuel Macron support. His success is the success of Europe. If he is a failure, Le Pen could be really the next president of France and then we will be in heavy troubles in the European Union."
Germany's federal elections are set for Sept. 24, and although Conservative Chancellor Angela Merkel is expected to win, the Alternative für Deutschland now holds seats in 13 out of 16 state parliaments.
Moreover, populism is here to stay in the U.S. and the UK – at least for the next few years, as President Trump continues his four-year term and Britain negotiates its exit from the EU.
—
View our expert commentary on this topic:
Is Populism Another Name for Political Emotionalism? by Carmen Medina, former Deputy Director of Intelligence at the CIA
We Are Asking the Wrong Questions about Populism, by Erik Jones, a professor at the Johns Hopkins School of Advanced International Studies
Kaitlin Lavinder is a reporter at The Cipher Brief. Follow her on Twitter @KaitLavinder.