Bossert on Sunday: "I see consistency…I feel comfortable."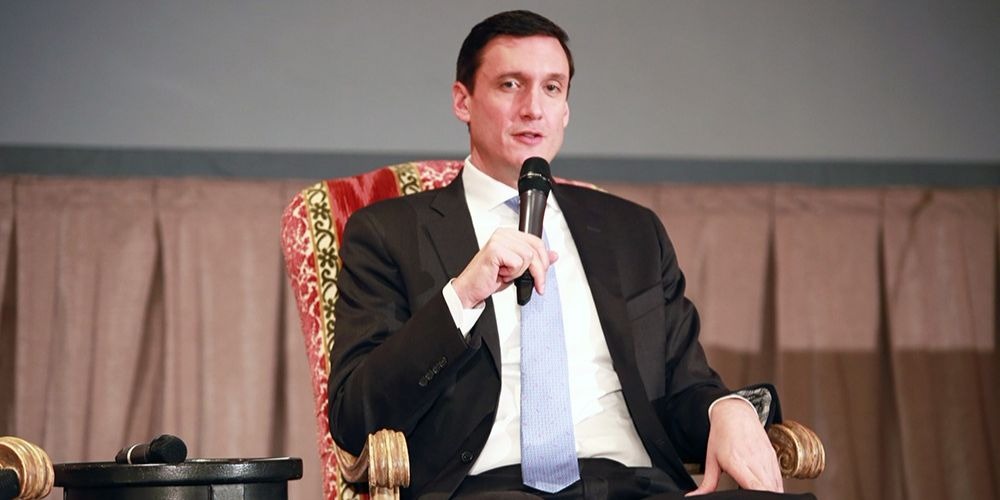 The White House said President Donald Trump's Homeland Security Advisor, Thomas Bossert, will be resigning his post Tuesday.  
White House Press Secretary Sarah Huckabee Sanders said in a statement that the president was "grateful for Tom's commitment to the safety and security of our great country."
Bossert spoke at The Cipher Brief's 2nd annual Threat Conference in Sea Island, Ga., interviewed by Cipher Brief CEO and Publisher Suzanne Kelly on Sunday. 
She asked him about what it was like to work in in the Trump White House.
Bossert: "The only thing that creates instability or the perception of it is (a) the [media] coverage, and (b) the turnover, and I think at this point we've reached what seems to be a decent stability point, and I'm pretty comfortable with the president's view of that, but it's a little different."
Kelly: So no more exits, departures, shifting around—is that what you're saying?
Bossert: "No, I just, I feel comfortable for today. I do feel it's important for me to say that because I've been with this president since he was president-elect – I wasn't on the campaign I don't have a political bone in my body – but after he won, I got a call from the team and I began working with them and I've now stayed through transition and through his presidency and I've actually seen in that regard quite a bit of stability. So while a lot of things seem to be swirling, there's also some consistency."
Kelly: Where do you see that consistency, where do you see that stability that's giving you that reassurance? Because for me—from the outside, it's a different view. 
Bossert: "Yeah, it's hard actually to know the outside view when you're on the inside. I see the stability from the president, I actually see a great deal of consistency in his messaging and his thinking, and I see the stability on the cabinet that's my primary focus. There's a larger cabinet, but the primary security focused portion of the cabinet—Secretary [of Defense Jim] Mattis is a stability point, and obviously now Secretary [of State]—soon to be, hopefully—[Mike] Pompeo, and that core team that you know the president relies on. [White House Chief of Staff] John Kelly is an absolute rock of stability. So there's a lot of people and things that give me that [reason?]."
Read more of Bossert's comments from Sunday here.