Energy Security in the Americas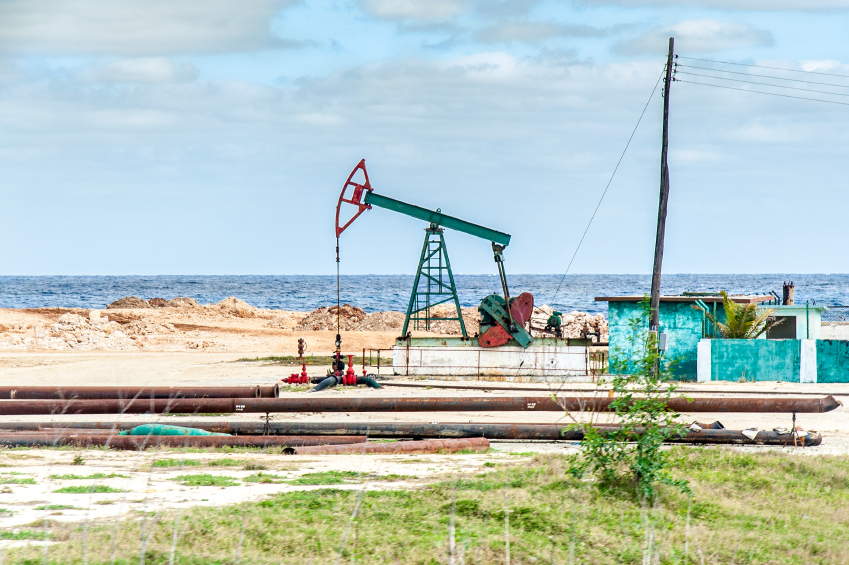 Latin American countries have a long history of swift regime change, either by coup or by legitimate institutional processes. The impetus is typically economic decline. That's what is happening now in Brazil with President Dilma Rousseff's impeachment proceedings. And in Venezuela, President Nicolás Maduro is getting dangerously close to a recall referendum. Venezuela's problems – like Brazil's – run much deeper than inefficient leadership, corruption, and poorly structured policies. The economic framework used to guide the entire country – largely centered on Petrocaribe – is failing. The U.S. needs to pay close attention.
Former Venezuelan President Hugo Chávez launched Petrocaribe in 2005 as an oil assistance program for the Caribbean and Central America. Credit financing allows countries to make an upfront payment to Venezuela for crude oil and petroleum products, while rolling over the remainder of the payment into loans that accrue interest. The more expensive oil gets, the less the down payment and the more credit Venezuela gives to small island nations. Thus, Petrocaribe does not provide cheap oil, but rather cheap credit.
With the recent sharp decline in oil prices, the debtor nations who buy oil – or credit rather – from Venezuela are left better off, while Venezuela's economy worsens. Amos Hochstein calls low oil prices a mask for the severity of Venezuela's financial crisis: If oil prices rebound and Petrocaribe is, therefore, required to finance a larger percentage of purchases, the country may not be able to fulfill its obligations. "I do fear we're living on borrowed time in this region," says the Special Envoy and Coordinator for International Energy Affairs in the Bureau of Energy Resources at the U.S. Department of State.
A collapse of the Venezuelan economy, which appears more and more likely by the day, means assets of the state-owned oil and natural gas company, Petróleos de Venezuela S.A. (PDVSA), could be seized by creditors. According to a recent report by the Atlantic Council, it is unclear whether the Petrocaribe program would survive a major debt restructuring.
A collapse of Petrocaribe means the loss of an important credit line for many Caribbean and Central American countries and subsequent financial strain. As the Atlantic Council report notes, "The more financially stressed these nations are, the more restricted they will be to help address pervasive violence and poverty in the Northern Triangle. For Guatemala, Honduras, and El Salvador, the direct economic effects of higher-cost energy will further stifle business opportunities. Underdevelopment remains a powerful driver of unauthorized migration flows to the United States."
David Goldwyn, an author of the report and Chairman of the Atlantic Council's Global Energy Center, points out that Haiti, Cuba, and Nicaragua are especially threatened, because they are much more dependent on Petrocaribe than other nations. External financing from Venezuela comprised 20 percent of Nicaragua's GDP in 2014.
The U.S. is not blind to Venezuela's current economic crisis and the heavy dependence of many surrounding nations on Petrocaribe. In fact, this is why the Obama administration launched the Caribbean Energy Security Initiative (CESI) in June 2014, in an effort to promote energy independence and to introduce more natural gas and renewables into the Caribbean markets. Since, the program has expanded to include Central America.
Today, Vice President Joseph Biden is meeting with stakeholders involved in an energy security task force partnership with Caribbean and Central American countries (stemming from CESI). The U.S. administration believes that no country should be dependent on one supplier for the majority of their energy needs, explains Hochstein. He added that the administration supports an Americas energy revolution, as opposed to an America energy revolution.
This revolution is two-tiered: It consists of energy independence via diversification and a transition to clean energies. That's good news for America's natural gas producers and transporters. Although Goldwyn says he senses some agnosticism from the Obama administration on natural gas, Hochstein has made clear that natural gas is a critical transition fuel toward renewables. "We're supportive of natural gas […] We're going to see much more natural gas flow to the region [Caribbean]," he said.
The U.S. is already holding talks with the Northern Triangle countries – Guatemala, Honduras, and El Salvador – about building liquefied natural gas (LNG) terminals, and the expansion of the Panama Canal will make room for more LNG tanker transit. In addition, a new 350 MW combined-cycle natural gas-fired power plant being constructed in Panama could help the country become a regional energy hub, reports the Atlantic Council. Jamaica and other small islands are also moving toward LNG.
The transition is being driven by the U.S. shale gas boom and U.S. Department of Energy regulations that makes small-scale exports of LNG easy, coupled with policy changes in countries across the Caribbean that support the shift away from traditional fossil fuels. Indeed, Hochstein notes that there has been a mindset shift in the region. The fear of uncertainty surrounding natural gas and renewables has subsided, and in its place has come a desire to diversify supply and employ cleaner energy.
Still, problems remain. Corruption in the energy sector continues, small countries in the Caribbean mean small markets (an unfavorable prospect for most investors), many countries in the region have weak credit, and – frankly – it's easier to do business with only one supplier, that is Venezuela, instead of multiple suppliers. Moreover, Venezuela provides the best deal on prices for those countries involved in Petrocaribe. Because the transition will be burdensome, the regulatory environment in many countries has been slow to react. Yet governments should take preventative measures now, to mitigate the consequences of a potential Petrocaribe collapse.  
Jamaica and the Dominican Republic have both made great strides toward energy independence, paying off their Petrocaribe debt at heavy discounts. The U.S. wants to help other countries in the region do the same. Supplier diversification, more natural gas and renewables, and policies that support private investment will help the Caribbean and Central American countries grow their economies and, in turn, benefit U.S. national security interests.
Kaitlin Lavinder is an International Producer with The Cipher Brief.