Russian Aggression: Cold War 2.0 – Or Did the First One Never End?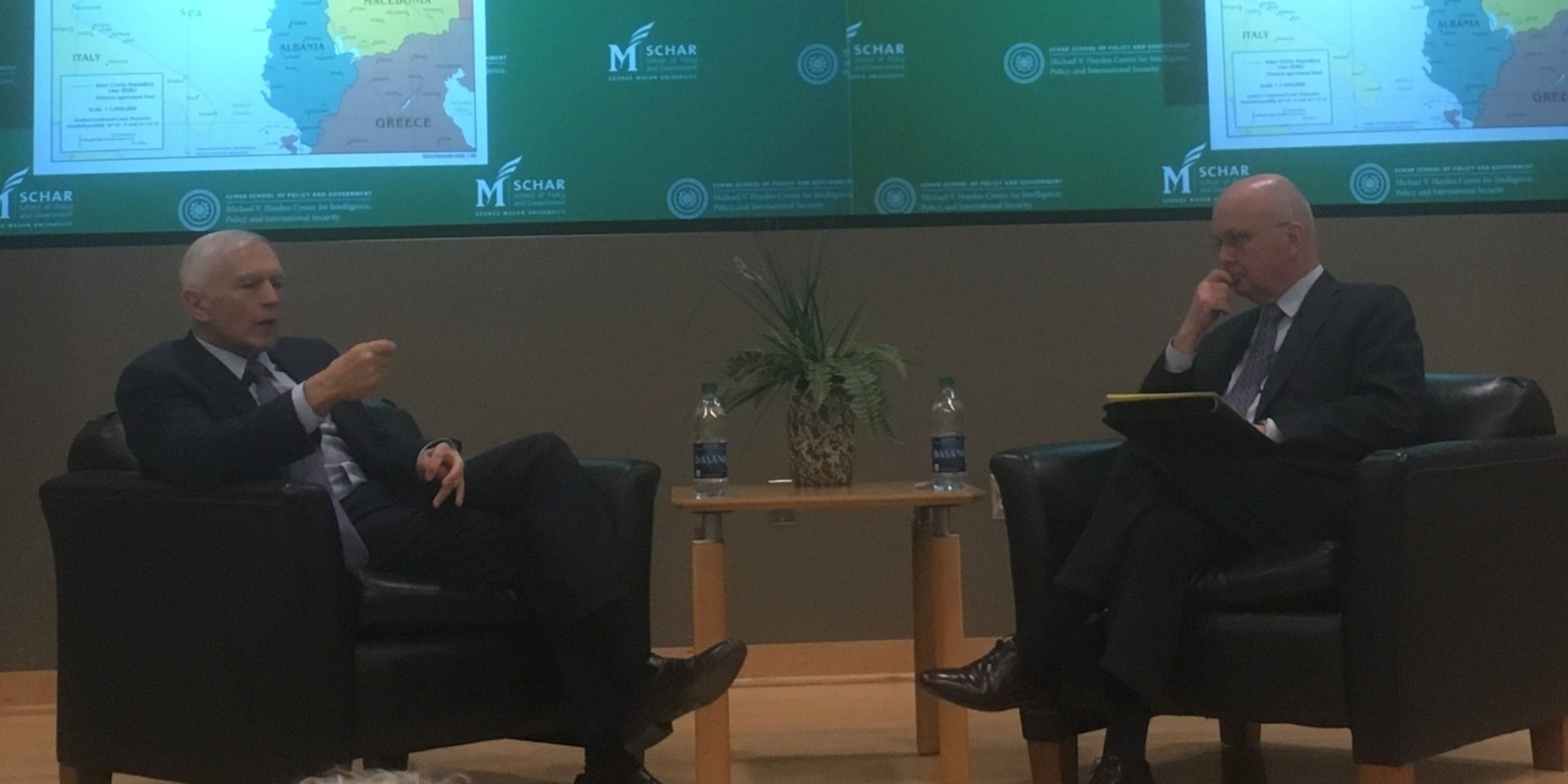 Russia continues to wage hybrid warfare across Europe and the United States, and—for the most part—the West has been slow to respond, leaving some to ask – did the first Cold War ever really end, before this new conflict began?
Former CIA and NSA chief Gen. (ret.) Michael Hayden joined Gen. (ret.) Wesley Clark, former Supreme Allied Commander of NATO, to talk about what should be learned from "the first Cold War," and what's different—or the same—this time around.
Below are a few of their comments, from a Hayden Center event at George Mason University:
Clark: "This is the old Soviet system in attitude, but with more levers of power and a man in charge who is more of a risk-taker. For us, we've got the challenge compounded by the ascent of China and by fractious politics here at home. Is there a way through it? Of course. But we've got to have a strategy, and we can't wait until the next war to create one."
Hayden, on Russia's info-warfare in Crimea: "It should have been obvious, but the Russian information bubble over the Crimean operation was so strong that reasonable people in Western Europe looked upon this as a far more complex situation than it really was, and it froze them into political inaction for long enough for the Russians to establish a new reality in Crimea."
Clark, on countering Russian economic influence: "We don't have a sovereign wealth fund. We don't have any way in the U.S. government to go in and actually put businesses in Ukraine, to build power plants and things. If you go to Wall Street, they'll say the risk is too high. So who's going to take that risk, to put $50 million to get a plant started? We'd rather sell $150 million of military supplies…I understand that, but military supplies alone are not enough. You have to build the economies, jobs and infrastructures in these countries, because that's the principle avenue of Russian advancement. They have money, and when you need money, your Russian friend will get you those resources if it's strategic in the Russian view."
The full event will soon be available to watch on the YouTube Channel of the Michael V. Hayden Center for Intelligence, Policy and International Security.