Reaction to Berlin Terror Attack Shows Divide Between Merkel & Trump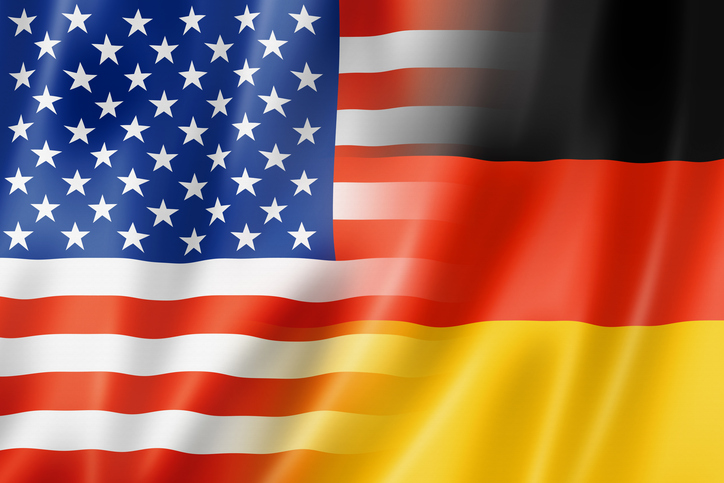 Their reactions to a terror attack on a public Christmas market in Berlin show stark differences between German Chancellor Angela Merkel and U.S. President-elect Donald Trump.
On Monday, a truck plowed through a crowd in a busy area of central Berlin, killing at least 12 people and injuring 48. Merkel confirmed on Tuesday that German authorities are treating this as a terror attack. In a statement, she said, "It will be solved, in every detail, and it will be punished, as severely as our laws demand."
But Merkel stopped short of attributing the attack to any kind of Islamic extremism. While acknowledging that the incident may have been carried out by a refugee, Merkel concluded her remarks by saying, "Although it might be difficult, we will find the strength to continue living life as we want to live it in Germany – in freedom, openness and together."
President-elect Trump took a much harsher tone in a statement Monday night. "ISIS and other Islamist terrorists continually slaughter Christians in their communities and places of worship as part of their global jihad. These terrorists and their regional and worldwide networks must be eradicated from the face of the earth, a mission we will carry out with all freedom-loving partners," he said.
These divergent reactions highlight potential policy conflicts between Germany and the U.S. in 2017. "German mainstream political leaders will […] not want to deepen possible divisions like President-elect Trump does," Josef Janning, Head of the European Council on Foreign Relations (ECFR) in Berlin, told The Cipher Brief.
Conflicting approaches to terror go beyond President-elect Trump's rhetoric and touch a fundamental difference in German and American perspectives. "Terror is not seen as a military challenge," said Janning, explaining, "In this country people do not respond to terror attacks with the desire to bomb somebody. Germany will not send soldiers anywhere because of the attack of last night. This is for police and intelligence to work on."
Senior Resident Fellow for Security Policy with the German Marshall Fund in Berlin, Christian Mölling agrees, telling The Cipher Brief the attack will not change German attitudes on defense policy and spending (which is relatively low, although the German government has over the past few years been working to expand defense capabilities).
However, there is one group in Germany that aligns more with President-elect Trump than Chancellor Merkel. The Alternative für Deutschland (AfD) – a right-wing populist party – claimed after the attack that Germany is no longer safe and its Christian tradition is threatened.
In a statement, AfD Party Chair Frauke Petry said, "The radical Islamic terror has hit us right in the middle of Germany. […] It is not only an attack on our freedom and our way of life but on our Christian tradition. Germany is a country which is divided over the immigration question. But the terror will bring us together. These terrorists are godless people."
The AfD has been gaining substantial ground since its founding in 2013 and is now represented in 10 of the 16 German state parliaments. It is expected to perform relatively well in Germany's 2017 federal elections, amongst a populace that is largely dissatisfied with Merkel's open arms policy toward refugees from Syria and other Middle Eastern and South Asian countries.
German authorities have detained an asylum seeker from Pakistan in connection with Monday's incident.
Still, Stephan Mayer, the home affairs spokesperson for the CDU/CSU parliamentary group, said it is too early to draw any conclusions about Merkel's immigration policy, noting, "Certainly we will have a very emotional debate about the refugee policy and this horrible attack means a new dimension of terrorism in Germany. […] But we should keep a cool head now. It is too early to draw any conclusions from this case. No one knows if he worked for himself or part of a network. It is not clear if he had any colleagues."
Although experts in Berlin tell The Cipher Brief most people are remaining calm, Mölling commented, "I would not exclude violence against refugees and migrants in Germany."
Right now, Germany's top priority is internal security. Janning says the federal government may enlarge its police force to have a stronger presence in public places. "We may see additional [financial] support for state police services by the federal government," he said.
What is not expected is any kind of military campaign or pronouncement to defeat Islamic terrorism across the board – a marker of a gap between Chancellor Merkel and President-elect Trump that could lead to political tension in 2017. 
Kaitlin Lavinder is a reporter at The Cipher Brief. Follow her on Twitter @KaitLavinder.