Trump, Modi Vow to Fight Scourge of Terrorism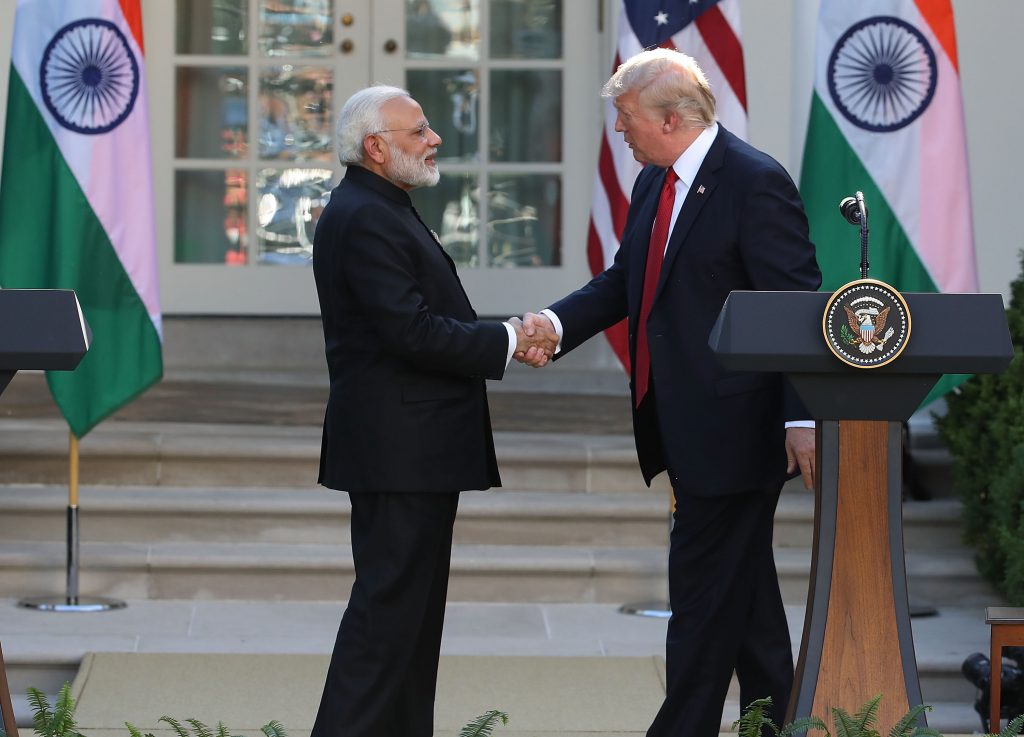 At first glance, the similarities between President Donald Trump and Indian Prime Minister Narendra Modi point to a foundation for a strong relationship. Both wish to build their countries' economies—Trump has his "America First" slogan while Modi is pushing his "Make in India" program. Both are political populists with strong twitter followings, each leader boasts more than 30 million followers.
Will the similarities be enough to establish the personal rapport that will grow U.S.-India relations?
At a joint press briefing after their meeting, Trump assured "the relationship between India and the United States has never been stronger, never been better."
Since taking office, President Trump has said very little about India. Aside from a comment about the U.S. trade deficit to India and referencing the funding New Delhi would receive from the U.S. as part of the Paris Climate Agreement, Trump's views on India's place in U.S. foreign policy were largely unknown.
India has become an increasingly important strategic partner for the U.S. in recent years. The Obama and Bush Administrations saw in India a country with the same democratic values and security priorities as the United States.
Like the United States, India is wary of China's rise, vulnerable to Islamist terrorism, and wants strong maritime security for ease of commerce. When Modi became prime minister in 2014, he and President Obama began to work on these issues and others.
Modi has stated his desire to continue partnering on these issues. In a recent article, he wrote for the Wall Street Journal, he said "Both India and the U.S. have an overriding interest in securing our societies, and the world, from the forces of terrorism, radical ideologies and nontraditional security threats."
After his meeting with Trump, Modi discussed terrorism, saying, "we have agreed to enhance our cooperation in fighting against these scourges" and "we will also enhance our sharing of intelligence and exchange information to deepen and expand policy coordination."
The Trump Administration has voiced its desire to deepen relations with India, but it does not want to damage relations with India's adversary Pakistan. Though U.S.-Pakistan relations have been strained in recent years, Pakistan has been an important ally in the War on Terror.
Defense cooperation continues with the expected approval by the U.S. State Department to sell 22 MQ-9 Guardian unmanned aerial vehicles to India for maritime surveillance.  The deal could be worth $2 billion and create as many as 5,000 U.S.-based jobs to the manufacturer General Atomic.
Prior to the summit, the state department also approved the potential sale to India of a Boeing C-17 transport aircraft, estimated to cost $366 million.
Will Edwards is an Asia-Pacific and defense analyst at The Cipher Brief. Follow him on Twitter @_wedwards.