North Korea's Latest ICBM Launch Could Put D.C. In Range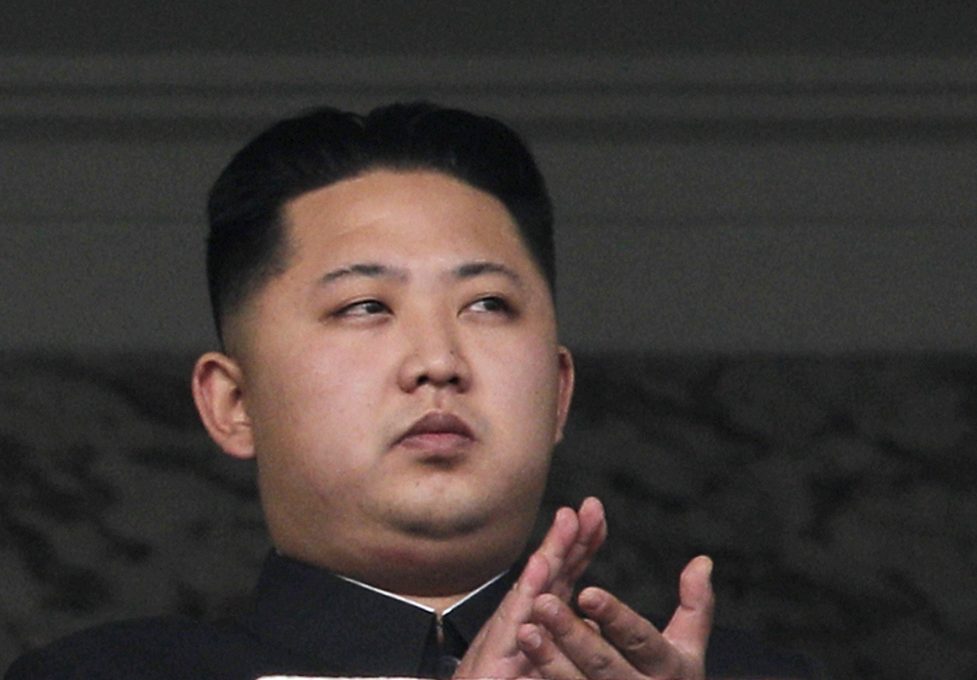 North Korea launched an intercontinental ballistic missile on Tuesday, another step towards its goal of becoming a nuclear power in the world – prompting an ominous warning from the U.S. commander in chief.
"We will take care of it," President Donald Trump told reporters Tuesday, after being briefed by the Pentagon chief. "It is a situation that we will handle." He did not elaborate.
Defense Secretary James Mattis called the Tuesday launch concerning.
"It went higher, frankly, than any previous shot they've taken," Mattis said, adding that in response South Korea "has fired some pinpoint missiles" into the Sea of Japan as a message to North Korea.
The launch shows North Korea was not cowed by increased U.N. sanctions or Trump's recent warnings in a trip to the region that threatening the U.S. would be a "fatal miscalculation."
"This is North Korea's third ICBM test this year, following two in July, and the first missile launch of any kind since Sept. 15, when they tested an intermediate range missile," Defense Department spokesman Army Col. Rob Manning said in a statement.
Manning said the missile was launched from North Korea around 3 a.m. local time and traveled about 600 miles before it landed in the Sea of Japan.
"The U.S. Department of Defense detected and tracked a single North Korea missile launch today at about 1:17 p.m. EDT. Initial assessment indicates that this missile was an intercontinental ballistic missile (ICBM)," Manning said in a statement. .
"The missile was launched from Sain Ni, North Korea, and traveled about 1,000 km before splashing down in the Sea of Japan, within Japan's Economic Exclusion Zone. We are working with our interagency partners on a more detailed assessment of the launch," he said.
However, Manning said that the North American Aerospace Defense Command "determined the missile launch from North Korea did not pose a threat to North America, our territories or our allies."
The news was first reported by Yonhap News Agency in South Korea and cited its Joint Chiefs of Staff, who confirmed the missile launch..
"This is a continued effort by [(North Korean leader] Kim Jong-Un to develop this capability," retired U.S. Navy admiral John Kirby said on CNN. "It definitely flew higher than the last one."
The missile reportedly reached a height of 4,500 kilometers.
"If these numbers are correct, then if flown on a standard trajectory rather than this lofted trajectory, this missile would have a range of more than 13,000 km (8,100 miles)," said David Wright, physicist and co-director of Global Security Program of the Union of Concerned Scientists.
"This is significantly longer than North Korea's previous long range tests, which flew on lofted trajectories for 37 minutes (July 4) and 47 minutes (July 28)," he wrote Tuesday. "Such a missile would have more than enough range to reach Washington, DC, and in fact any part of the continental United States," he added.
Wright said the missile likely carried a light payload in order to increase its range.
"If true, that means it would not be capable of carrying a nuclear warhead to this long distance, since such a warhead would be much heavier," he said.
Since he took office, President Donald Trump has often used Twitter to taunt North Korean leader Kim Jong Un, including a tweet that North Korea's foreign minister said was "a declaration of war." On Sept. 23, Trump tweeted: "Just heard Foreign Minister of North Korea speak at U.N. If he echoes thoughts of Little Rocket Man, they won't be around much longer!"
In a statement to CNN, North Korea's Foreign Minister Ri Yong Ho said "we will have every right to make all self-defensive counter measures, including the right to shoot down the United States strategic bombers at any time even when they are not yet inside the aerospace border of our country."