Terrorism in Istanbul: Severe Implications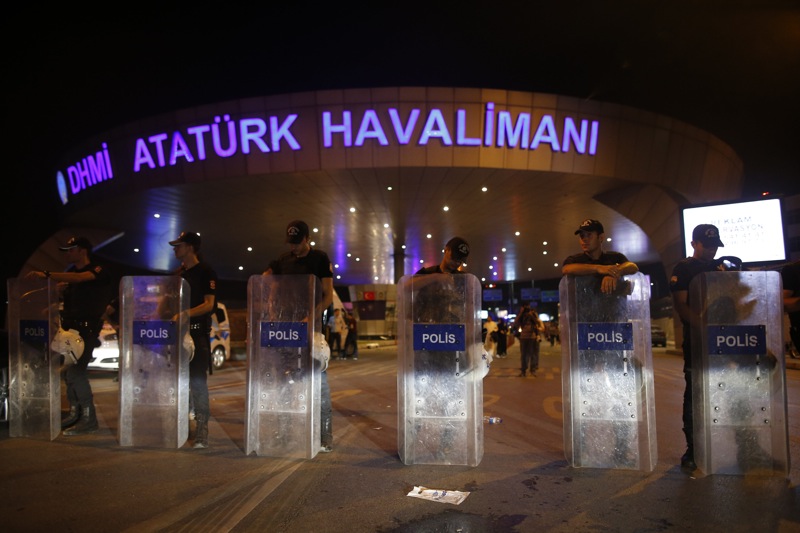 Tuesday evening's terrorist attack at the Ataturk Airport in Istanbul may have severe implications for Turkey moving forward.
Although there have yet to be claims of responsibility and questions still remain unanswered, many, including Turkish Prime Minister Binali Yildirim, have pointed their fingers towards ISIS as the culprit for Tuesday's bombing.
If ISIS is ultimately found responsible, this attack could mark the end of the ongoing stalemate between ISIS and the Turkish government.
"The Turkish state has been very unforgiving in cracking down on all sorts of opposition, but not when it comes to ISIS," says Cipher Brief expert and former member of the Turkish Parliament, Aykan Erdemir. "The reason for this is because both for toppling the Assad regime in Syria and counterbalancing Kurdish insurgents in Turkey and across the Turkish border, Turkish President Recep Tayyip Erdogan saw ISIS as a useful tool," he continued.
The events of the past few days will undoubtedly alter these dynamics. An ISIS attack of this magnitude would indicate that the group has gone "from being in limited warfare with Turkey to being fully engaged in war with Turkey," says Soner Cagaptay, Cipher Brief expert and Director of the Turkish Research Program at the Washington Institute for Near East Policy.
The attack is likely to draw a strong response from Turkey both domestically and across the border in Syria. "If it turns out to be the Islamic State, this may move the Turks to get more directly involved in the anti-ISIL coalition," explains Steven Cook, an expert on Turkey at the Council on Foreign Relations. "To date, the Turks have been ambivalent partners in this fight, preferring to focus on snuffing out Kurdish nationalism and terrorism."
Economically, the attack on the Istanbul airport is likely to further endanger Turkey's already faltering tourism sector.
"The attack hit Turkey at a difficult time because Turkey's tourism industry is at an all-time low following the downing of the Russian jet and the escalation of terror attacks," says Erdemir. "Turkey was already suffering from a very poor performance and certainly the attack in Istanbul will make matters worse."
"This could cost Turkey billions of dollars," says Cagaptay. "The country's image of being a place that's safe for business and safe for tourists to visit is also going to be tarnished."
As details about the attack continue to emerge, the Erdogan government is now faced with deciding how hard to crack down on terrorist threats both domestically and in the region.
Bennett Seftel is the Deputy Director of Editorial at The Cipher Brief.