How Trump Can Separate North Korea From Its Nukes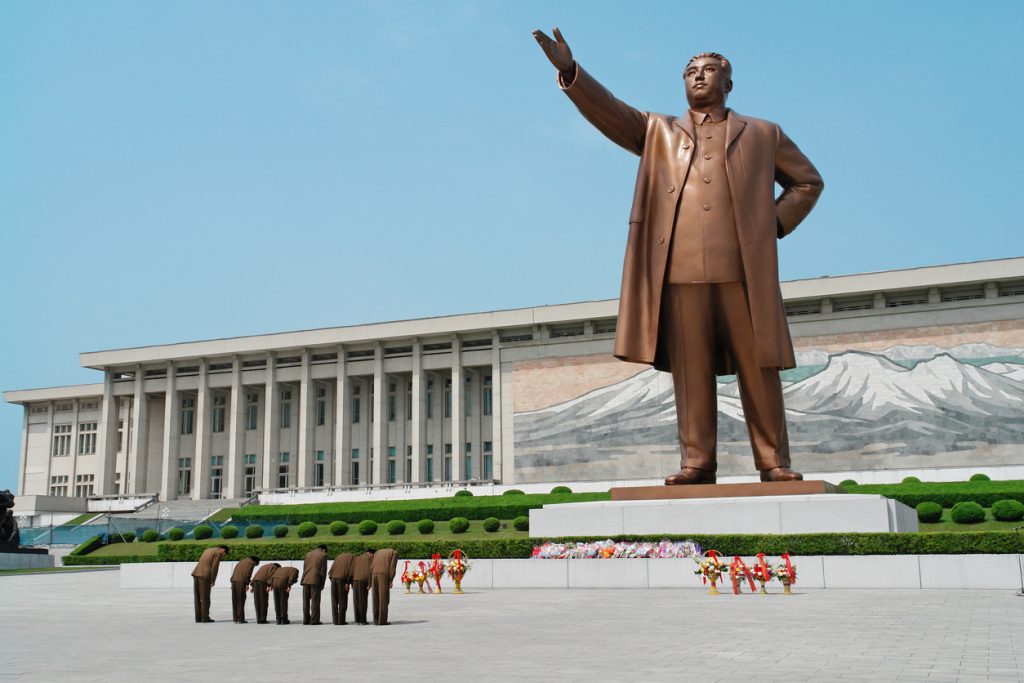 During two years of intense negotiations with North Korea, from August 2003 to September 2005, North Korea's constant refrain to U.S. negotiators was, 'Accept us as a nuclear weapons state and we'll be a good friend of the U.S.'
They were told that the U.S. would never accept North Korea as a nuclear weapons state.
Another North Korean refrain was their keen desire for a normal relationship with the U.S. North Korea insisted that they would be a responsible "friendly" nation. They were told that normal relations would require that North Korea first commit to the verifiable dismantlement of its nuclear programs. With that, the U.S. would be willing to discuss normalization of relations once North Korea addresses and shows verifiable progress on the human rights abuses in the North and agrees to cease and desist with its illicit activities, to include the counterfeiting of U.S. currency, pharmaceuticals and cigarettes, to name a few.
I was told by their negotiator that given this list of requirements, North Korea would never have a normal relationship with the U.S. I counseled that normal relations were attainable, with denuclearization and significant progress in addressing issues related to human rights and illicit activities. I said this would be a long process, but initially both countries could establish diplomatic liaison offices in our respective capitals, to facilitate dialogue and move toward an eventual normal diplomatic relationship.
On September 19, 2005, North Korea signed a Joint Statement committing the North to the dismantlement of all of its nuclear programs, in return for security assurances, a peace treaty, economic development assistance and, when North Korea returned to the Nuclear Non-Proliferation Treaty (NPT) as a non-nuclear weapons state, a discussion on the provision of two civilian Light Water Reactors.
Kim Jong Un's father, Kim Jung il, approved this Joint Statement, also signed by South Korea, Japan, China and Russia. The Joint Statement established a number of active task forces to oversee the implementation of the agreement, and also to discuss the establishment of a regional architecture for peace in the region. Issues related to bilateral issues would be pursued by the respective countries and North Korea. For Japan, a critically important issue was and is the abductee issue. For South Korea, reuniting separated families and other humanitarian issues.
The 2005 Joint Statement ended in 2009 when North Korea refused to sign a monitoring and verification protocol that would have permitted nuclear monitors to leave the Plutonium facility at Yongbyon to inspect other non-declared facilities to ensure compliance with the North's dismantlement commitments.
Since 2009, there has been minimal official contact with North Korea. In 2009, former President Bill Clinton traveled to Pyongyang to secure the release of two women journalists being held in North Korea. In 2015, former Director of National Intelligence James Clapper visited North Korea to bring home two American prisoners. And in 2017, former Special Representative to North Korea Joe Yun visited Pyongyang to escort a gravely ill college student, Otto Warmbier, back to the U.S.; Warmbier died shortly thereafter. That has been the extent of our official interaction with North Korea. There are three Americans still being held there.
Kim Jong Un took over from his father, Kim Jung il, in December 2011, when the senior Kim died from an apparent heart attack. Since that time, Kim Jong Un has focused his nation's scarce resources on its nuclear and missile programs. In 2017, 25 ballistic missiles were launched, to include an Intercontinental Ballistic Missile (ICBM) capable of reaching the continental U.S. In September, the North tested a reported hydrogen bomb.
Given rapid progress with those programs, Kim Jong Un now appears to be focusing some of his attention on North Korea's fragile economy, a commitment he made to his people to do both – build more nuclear weapons and missiles and improve the economy. Kim apparently now realizes that with unprecedented sanctions imposed on North Korea and greater international isolation, his economic plans will not materialize.
As President Donald Trump prepares to meet with Kim Jong Un in May, there are a few lessons we learned and insights we acquired that may be helpful.
North Korea wants the U.S. to accept them as a nuclear weapons state. If Kim Jong Un is convinced that this will never happen, then Kim may revert to plan B: Get the U.S. to agree to a cap on the number of nuclear weapons the North can retain, promising not to manufacture any additional fissile material or weapons. Kim may think that plan B is attainable, with time and perseverance.
North Korea wants normal diplomatic relations with the U.S. Kim's father and grandfather wanted this and failed. Kim Jong Un would establish his legacy if he could normalize relations with the U.S.
If North Korea agrees to dismantle all of its nuclear facilities in a complete, verifiable and irreversible manner, a robust monitoring and verification regime will be necessary. Previously, North Korea prevaricated with its uranium enrichment program and their technical assistance to Syria's nuclear facility in Al Kibar. Closely monitoring North Korea will be required, regardless of any signed denuclearization and monitoring agreement.
North Korea would prefer dealing directly only with the U.S. on the nuclear issue. That would be a mistake. North Korea's nuclear program is an issue especially for neighboring countries in northeast Asia.
North Korea's demands for security assurances were addressed in the 2005 Joint Statement. In addition to a peace treaty and eventually a more normal relationship, North Korea will want an end to the joint military exercises with South Korea, and eventually, a discussion of the U.S. military presence in South Korea. Previously, North Korea was told that these are issues between the U.S. and South Korea.
Trump made a bold decision to accept Kim Jong Un's invitation for a meeting. Since 2003, North Korea's negotiators repeatedly asked that the U.S. president agree to a meeting with their leader. They said such a meeting would expeditiously resolve all issues between our countries and obviate the need for these protracted negotiations. They were told a meeting with the president possibly would follow an agreement. North Korea now has the opportunity to prove that they were right – that a meeting with Trump will lead to the complete, verifiable and irreversible dismantlement of North Korea's nuclear programs.
The author was the former Special Envoy for Negotiations with North Korea. The views are the author's and not any government agency or department.