Threat Report 2018: North Korea's Nuclear Doctrine
Months of fruitful engagement between North Korea, South Korea and the United States may soon turn sour. Yesterday, Pyongyang warned that ongoing joint military exercises and aggressive statements made by the Trump administration were damaging the diplomatic atmosphere. The regime canceled upcoming talks scheduled with South Korea, and threatened to pull out of the Trump-Kim summit, slated for June 12.
Today's brief, a part of The Cipher Brief's 2018 Annual Threat Report, looks at the history of U.S.-North Korea negotiations, and the latter's nuclear program, with insight into the regime's end goals and what it may—and may not—be willing to put on the table.
For more information about the 2018 Annual Threat Report, please click here.
Bottom Line: Talks between U.S. President Donald Trump and North Korean leader Kim Jong Un are tentatively scheduled for June 2018, which may open the door to resolve a tense nuclear standoff between Washington and Pyongyang. However, past efforts to strike a deal have failed to deliver lasting results and the two sides could face another missed opportunity for nonviolent reconciliation, especially if Kim refuses to put his stockpile of nuclear weapons on the table.
Background: North Korea's nuclear program was launched during the 1950s when it sent nuclear scientists to train in the Soviet Union (USSR) and reached cooperative agreements with the USSR to construct its Yongbyon Nuclear Research Center.[i] 
Richard Boucher, former Assistant Secretary of State for South and Central Asia
"The highest direct official discussions by the United States with a North Korean leader occurred when Secretary of State Madeleine Albright visited Pyongyang in 2000. I was with her as State Department spokesman. Kim Jong Il, father of the current leader, hosted her. During their discussions, he made dramatic concessions one after another at the table, sometimes appearing to be swatting away problems like flies. He promised an end to their missile programs. He promised verification. And, he promised that he would make further moves if he got a meeting with then-President Bill Clinton. In the end, the North Koreans didn't agree on these measures even at subsequent lower-level negotiations. President Clinton didn't go."
Issue: North Korea's leadership has pursued nuclear weapons as a sign of domestic and international legitimacy as well as to deter other countries, namely the U.S., from contemplating military operations aimed at facilitating regime change. As North Korea further develops its nuclear and ballistic missile capabilities, it poses a direct threat to the U.S. homeland, while talks aimed at denuclearizing North Korea have remained elusive.
Despite several diplomatic efforts to halt North Korea's nuclear program, including the Agreed Framework, all three leaders of the Kim regime – Kim Il Sung, Kim Jong Il and Kim Jong Un – have taken steps to advance the country's nuclear capabilities. In the initial years of the Bush administration, tensions between Washington and Pyongyang accelerated, leading North Korea to restart its nuclear program after it had stayed relatively dormant under the Agreed Framework.
During an October 2002 meeting with North Korean officials, James A. Kelly, former Assistant Secretary of State for East Asian and Pacific Affairs at the U.S. State Department, presented evidence that Pyongyang was operating an illicit highly-enriched uranium program with technology it had obtained from Pakistani nuclear scientist Dr. A. Q. Khan. The evidence suggested that North Korea had failed to provide the IAEA with complete details concerning its nuclear program and that Pyongyang was not complying with the parameters outlined in the Agreed Framework. In response, North Korea stated its right to develop nuclear weapons for self-defense purposes, according to reports from U.S. officials.[x] Washington reacted to this declaration by suspending the assistance it was providing North Korea pursuant to the Agreed Framework. By January 2003, North Korea had kicked out IAEA inspectors and announced its intent to withdraw from the NPT.[xi]
In February 2003, North Korea restarted its Yongbyon nuclear reactor that had been frozen in accordance with the Agreed Framework, further increasing tensions. To help alleviate the mounting crisis, trilateral talks between the U.S., North Korea and China were convened in Beijing in April 2003. However, officials in the Bush administration reported that North Korea admitted to possessing nuclear weapons at the meeting, leading to a breakdown in discussions.[xii] In August 2003, Six-Party Talks between the U.S., China, Japan, North Korea, Russia and South Korea were launched to address the North Korean nuclear issue and they would continue through December 2008. North Korea's Foreign Ministry officially announced that Pyongyang had "manufactured nuclear weapons" in February 2005, injecting a new sense of urgency into the negotiations.[xiii]
To date, North Korea has conducted six nuclear tests with the first occurring in October 2006 and the most recent in September 2017. Each progressive test has resulted in a larger yield – the amount of energy released in a nuclear detonation – and an increased magnitude – a measurement used to determine the size of a seismic event that can help estimate the yield of a nuclear explosion.
In addition to procuring fissile material such as highly-enriched uranium and plutonium, a second component of creating a functioning nuclear weapon is developing missiles capable of transporting a nuclear device. Over the last decade, North Korea has progressively enhanced its missile technology. In February 2017, North Korea tested a new mid-range ballistic missile, the Pukguksong-2, which has been deemed capable of carrying a nuclear warhead.[xiv]
North Korea test launched three intercontinental ballistic missiles (ICBMs) in 2017, demonstrating that it may be close to possessing advanced missiles capable of striking the U.S. homeland. On July 4, 2017, North Korea launched its first ICBM, Hwasong-14, which reached an altitude of 1,741 miles and a range of 580 miles during a 39-minute flight.[xv] At the end of July, Pyongyang conducted a second test of the Hwasong-14, which reached an altitude of 2,313 miles and a range of 620 miles during a 47-minute flight. This test indicated that the missile could travel more than 6,213 miles, potentially putting the West Coast of the U.S. within reach.[xvi] In November 2017, North Korea tested the Hwasong-15, which reached an altitude of 2,780 miles and flew 590 miles during a 53-minute flight. According to estimates from that test, the Hwasong-15 may be capable of traveling 8,100 miles, covering enough distance to reach the entire U.S. continent.[xvii] However, questions linger over missile's ability to carry a nuclear warhead while travelling the necessary distance as well as if the missile is equipped with a re-entry vehicle that would protect an onboard warhead when the missile descends towards its target from space.[xviii]
Over the course of the last year, the rhetoric between Washington and Pyongyang has heated up significantly. In August 2017, Trump declared that that if Pyongyang continues to threaten nuclear action, "They will be met with fire, fury, and frankly, power the likes of which this world has never seen before."[xix] Trump also referred to Kim as "Rocket Man" in a September 2017 speech at the United Nations General Assembly.[xx] In response, Kim called Trump a "mentally deranged U.S. dotard" and promised the "highest level of hardline countermeasure in history."[xxi]
John McLaughlin, former Acting Director, CIA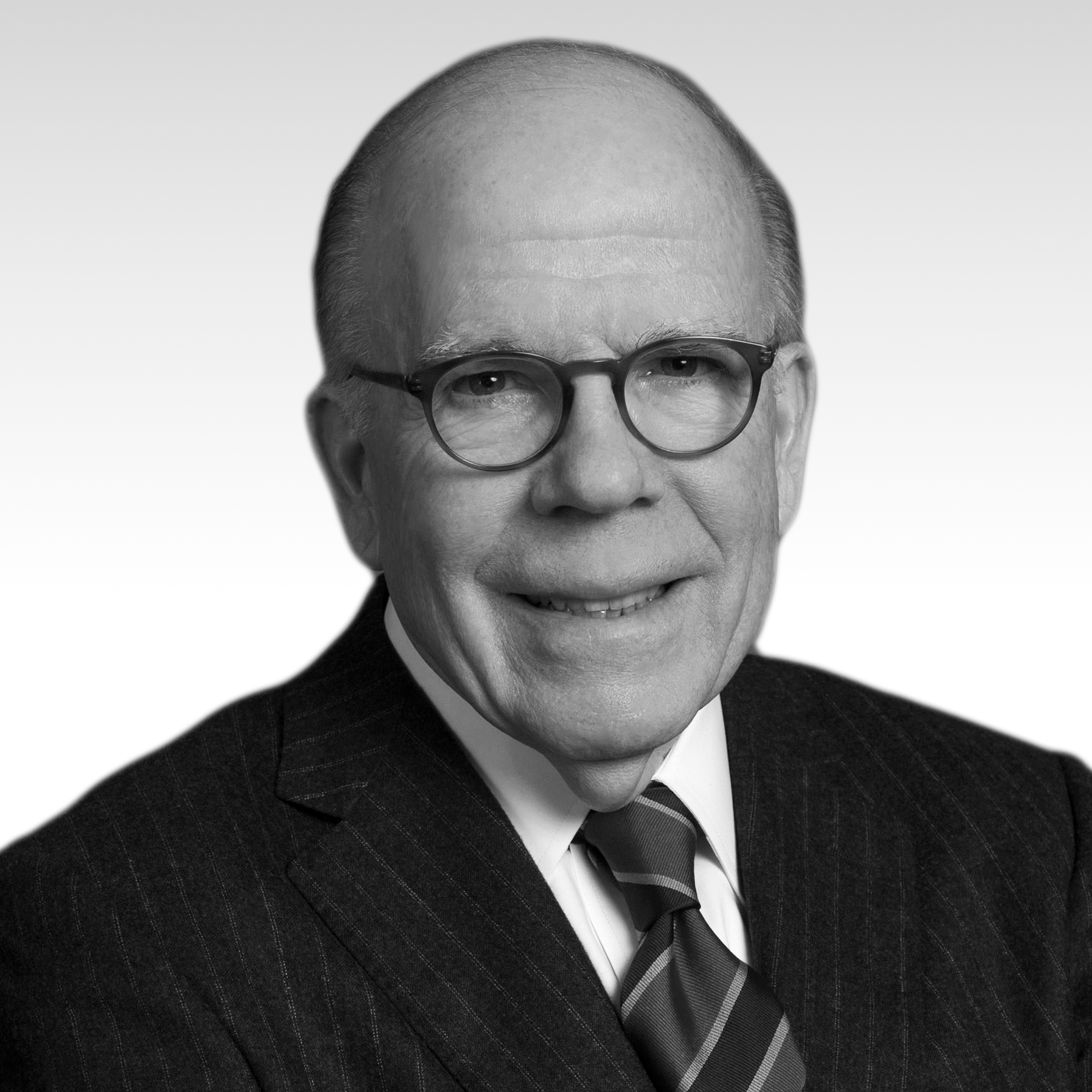 "At this point, a preemptive military strike to neutralize the North's nuclear program is not feasible. It might have been earlier – in fact in 2006, former Secretaries of Defense Bill Perry and Ash Carter actually called for such a strike. But that course is no longer recommended. The program is too advanced, much of it is hidden underground, and the North Korean retaliatory capability via artillery could be devastating for the South Korean capital of Seoul."
Joseph DeTrani, former Special Envoy for Negotiations with North Korea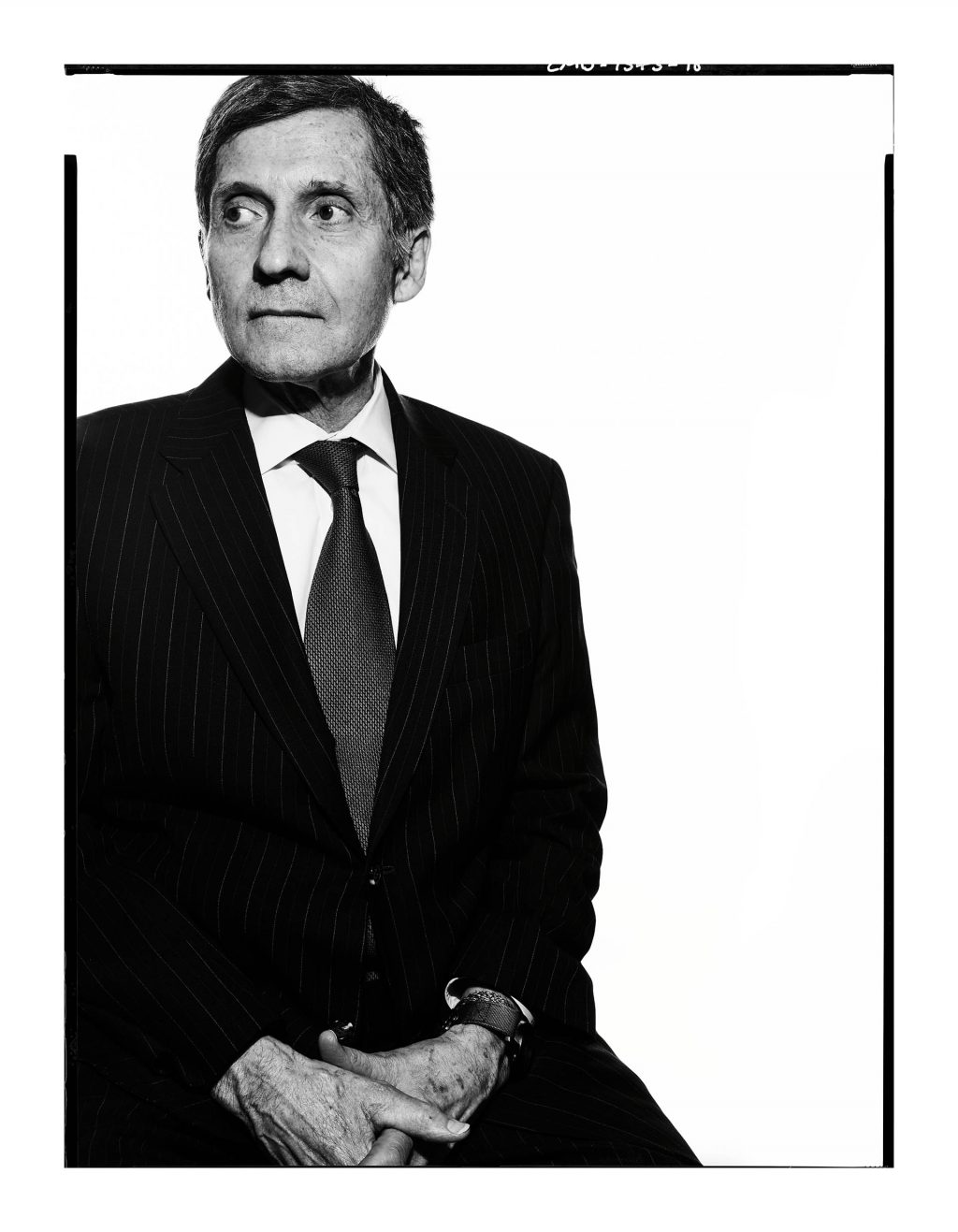 "Kim Jong Un may see himself as negotiating from a position of strength, having demonstrated to his people and to the world in 2017 that his is a nuclear weapons state, having launched more than two-dozen missiles, to include an ICBM that can reach the whole of the United States, and what we believe to have been a hydrogen bomb test of at least over 150 kilotons. He may be telling himself, I now have the deterrent capability that can deter the U.S. or others from threatening my country. So he's coming to the table feeling more as an equal."
Response: To date, the U.S. has engaged in four major sets of formal negotiations with North Korea to address the ongoing nuclear and ballistic missile crises. However, while the two sides have managed to find common ground in previous talks and reach tentative agreements, the end result has remained the same with North Korea continuing to develop its nuclear arsenal and the U.S. left searching for answers short of direct military confrontation.
Joseph DeTrani, former Special Envoy for Negotiations with North Korea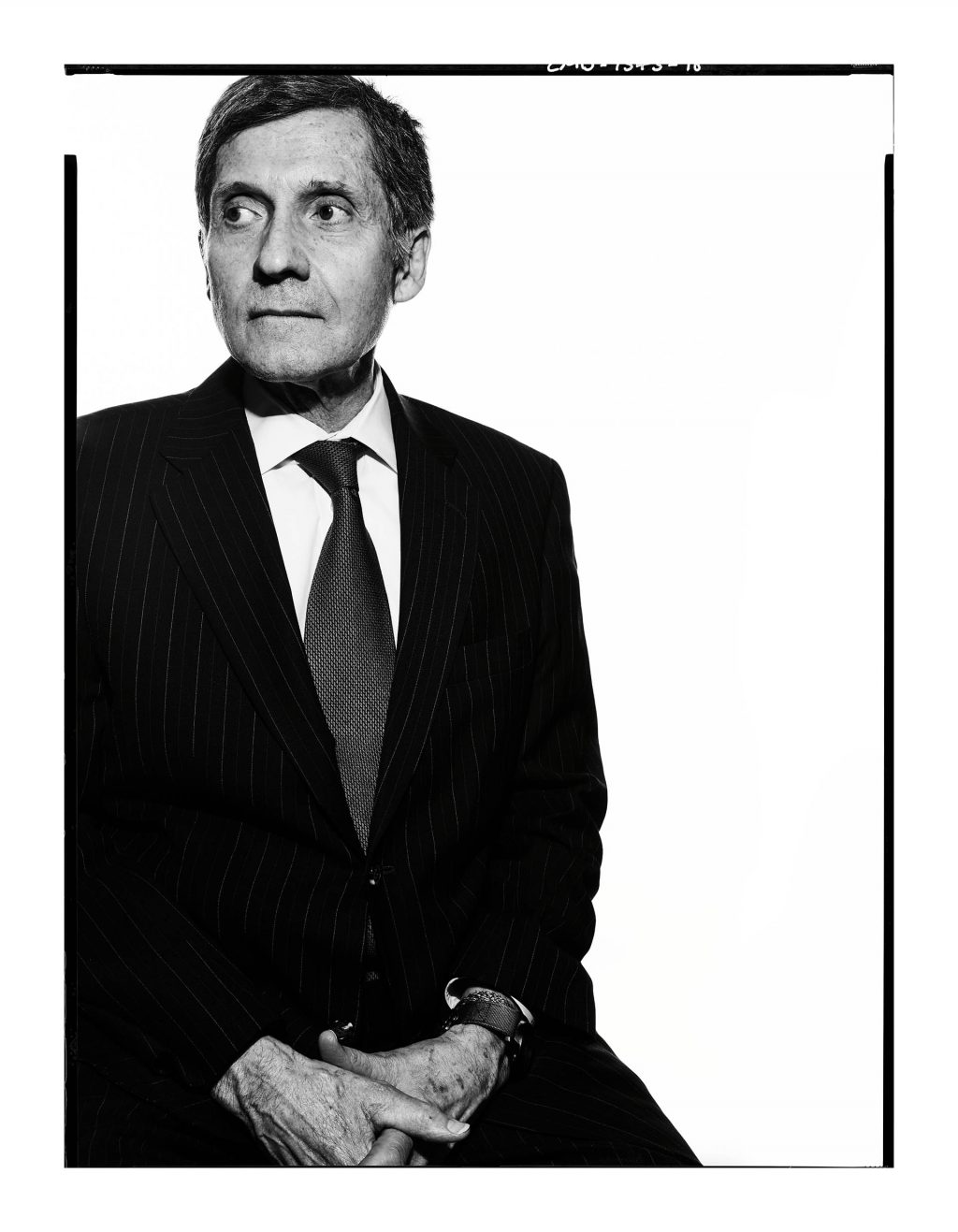 "North Korea wants the U.S. to accept it as a nuclear weapons state rather than commit to denuclearization. If Kim Jong Un is convinced that this will never happen, then he may revert to plan B: Get the U.S. to agree to a cap on the number of nuclear weapons the North can retain with the promise not to manufacture any additional fissile material or weapons. That would be a disaster and the President should reject that."
Looking Ahead: Although there is much anticipation for the looming summit between Trump and Kim, both sides have articulated demands the other is almost sure to reject: Pyongyang wants the U.S. to agree to withdraw from South Korea and rescind its nuclear protection guarantee to its Asian allies, while Washington's goal is for Pyongyang to denuclearize. A Trump-Kim meeting may push relations in a new direction as Trump is set to become the first sitting U.S. president to meet with the Kim regime, but also risks legitimizing North Korea's dictatorial leader on the world stage.
Richard Boucher, former Assistant Secretary of State for South and Central Asia
"Meeting directly with Kim is not really a high stakes gamble. If the North balks at denuclearization, we can turn to friends and partners to increase sanctions. Willingness to meet shows to a skeptical world that we are ready literally to go the extra mile and offers us a chance to end the North's incessant momentum towards possessing a nuclear intercontinental ballistic missile. A high-level start may be the only path to get the North to reverse course, but requires clear-eyed and unwavering determination."
Bennett Seftel is the analyst who wrote this report. Follow him on Twitter @BennettSeftel.
[i] "North Korea: Nuclear." Nuclear Threat Initiative, Dec. 2017, http://www.nti.org/learn/countries/north-korea/nuclear/.
[ii] "Yongbyon 5MWE Reactor." Nuclear Threat Initiative, 30 Jan. 2017, http://www.nti.org/learn/facilities/766/.
[iii] "North Korea: Nuclear."
[iv] Nikitin, Mary Beth et. al. "Nuclear Negotiations with North Korea: In Brief." Congressional Research Service, 4 Dec. 2017, https://fas.org/sgp/crs/nuke/R45033.pdf.
[v] "Joint Declaration of South and North Korea on the Denuclearization of the Korean Peninsula." Nuclear Threat Initiative, 19 Feb. 1992, http://www.nti.org/media/pdfs/aptkoreanuc.pdf.
[vi] Davenport, Kelsey. "Chronology of U.S.-North Korean Nuclear and Missile Diplomacy." Arms Control Association, Mar. 2018, https://www.armscontrol.org/factsheets/dprkchron.
[vii] Ibid.
[viii] Ibid.
[ix] Nikitin. "Nuclear Negotiations with North Korea."
[x] Sanger, David. "North Korea Says It Has A Program on Nuclear Arms." The New York Times, 17 Oct. 2002, https://www.nytimes.com/2002/10/17/world/north-korea-says-it-has-a-program-on-nuclear-arms.html.
[xi] Davenport. "Chronology of U.S.-North Korean Nuclear and Missile Diplomacy."
[xii] Weaver, Lisa. "N. Korea 'admits having nukes.'" CNN, 25 Apr. 2003, http://www.cnn.com/2003/WORLD/asiapcf/east/04/24/nkorea.us/.
[xiii] Faiola, Anthony. "N. Korea Declares Itself a Nuclear Power." The Washington Post, 10 Feb. 2005, http://www.washingtonpost.com/wp-dyn/articles/A12836-2005Feb10.html.
[xiv] Park, Jun-Min. "North Korea Says Ballistic Missile Test Was 'Successful.'" Time, 13 Feb. 2017, http://time.com/4668426/north-korea-ballistic-missile-test-successful/.
[xv] Smith, Josh. "How North Korea's latest ICBM test stacks up." Reuters, 28 Nov. 2017, https://www.reuters.com/article/us-northkorea-missiles-technology-factbo/how-north-koreas-latest-icbm-test-stacks-up-idUSKBN1DT0IF.
[xvi] Ibid.
[xvii] Ibid.
[xviii] Ibid.
[xix] Sciutto, Jim et. al. "Trump promises North Korea 'fire and fury' over nuke threat." CNN, 9 Aug. 2017, https://www.cnn.com/2017/08/08/politics/north-korea-missile-ready-nuclear-weapons/index.html,
[xx] Baker, Peter and Rick Gladstone. "With Combative Style and Epithets, Trump Takes America First to the U.N." The New York Times, 19 Sept. 2017, https://www.nytimes.com/2017/09/19/world/trump-un-north-korea-iran.html?_r=0.
[xxi] Sang-Hun, Choe. "Kim's Rejoinder to Trump's Rocket Man: 'Mentally Deranged U.S. Dotard.'" The New York Times, 21 Sept. 2017, https://www.nytimes.com/2017/09/21/world/asia/kim-trump-rocketman-dotard.html.
[xxii]  Davenport. "Chronology of U.S.-North Korean Nuclear and Missile Diplomacy."
[xxiii] Ibid.
[xxiv] Ibid.
[xxv] United States, Department of State. "Six-Party Talks, Beijing, China." Bureau of East Asian and Pacific Affairs, 19 Sept. 2005, https://www.state.gov/p/eap/regional/c15455.htm.
[xxvi] Ibid.
[xxvii] Ibid.
[xxviii] Davenport. "Chronology of U.S.-North Korean Nuclear and Missile Diplomacy."
[xxix] Ibid.
[xxx] Ibid.
[xxxi] Ibid.
[xxxii] Quinn, Andrew. "Insight: Obama's North Korean leap of faith falls short." Reuters, 30 Mar. 2012, https://www.reuters.com/article/us-korea-north-usa-leap/insight-obamas-north-korean-leap-of-faith-falls-short-idUSBRE82T06T20120330.
[xxxiii] Ibid.
[xxxiv] United Nations Security Council. "Non-proliferation/Democratic People's Republic of Korea." Security Council Resolutions, 22 Dec. 2017, http://www.un.org/en/sc/documents/resolutions/2017.shtml.
[xxxv] Ibid.
[xxxvi] Kim, Hyung-Jin. "Historic combined Korean women's hockey team loses to Swiss in Olympic debut." Chicago Tribune, 10 Feb. 2018, http://www.chicagotribune.com/sports/international/ct-winter-olympics-korea-womens-hockey-switzerland-20180210-story.html.
[xxxvii] Sang-Hun, Choe. "North and South Korea Set a Date for Summit Meeting at Border." The New York Times, 29 Mar. 2018, https://www.nytimes.com/2018/03/29/world/asia/north-korea-south-summit-border.html.
[xxxviii] Perlez, Jane. "Kim Jong-un's China Visit Strengthens His Hand in Nuclear Talks." The New York Times, 28 Mar. 2018, https://www.nytimes.com/2018/03/28/world/asia/china-kim-north-korea-visit.html.