Japan's Arms Merchants Are Off to a Rocky Start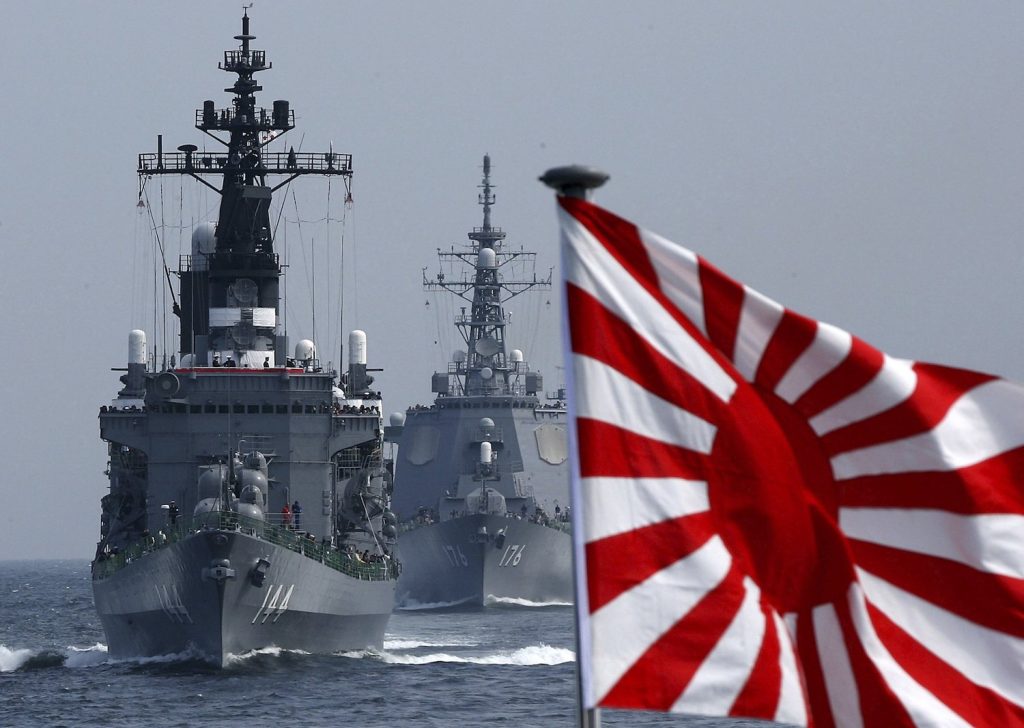 When Japanese Prime Minister Shinzo Abe's government redrew Japan's self-imposed arms export restrictions in 2014, it hoped to spark a revolution in a domestic defense industry that had been isolated for almost 40 years. In part, it succeeded. In June, Japanese companies such as Fuji and Kawasaki Heavy Industries displayed military helicopters and warplanes at the Maritime Air Systems and Technologies Asia exhibition in Tokyo – still a rare event for the pacifist nation – and foreign military buyers have expressed interest in everything from advanced military components to complex weapons systems such as the stealthy Soryu-class diesel-electric submarine and the ShinMaywa US-2 amphibious aircraft.
However, these new opportunities have been soured by a series of high-profile failures. Most notably, Kawasaki Heavy Industries, builder of the Soryu, lost a $40 billion Australian navy contract in April 2016 for 12 submarines. Such letdowns are to be expected in an industry as competitive as defense, but they also reveal problems unique to Japanese arms makers. For Abe, struggling to loosen the restrictions imposed by Article 9 of Japan's pacifist Constitution and counter such potential adversaries as North Korea and China, a thriving arms industry is critical to deepening Japan's regional security relationships.  
Since entering office in 2012, Abe has overseen a series of military reforms that have expanded the capacity of Japanese Self-Defense Forces and their ability to cooperate with outside powers. In 2013, his government increased Japan's military budget for the first time in 11 years, by 0.7 percent to $46 billion. In late 2015, the government expanded its interpretation of Article 9 of its Constitution – which renounces war as a sovereign right – to include the concept of "Collective Self-Defense," allowing the forces to aid foreign allies.
To complement this expanded role for Japan's self-defense forces, the Abe government has loosened restrictions on what Japanese defense companies can export. Before 2014, defense exports were governed by the "Three Principles" – policy guidelines adopted in 1967 that prohibited arms sales to communist countries, countries under UN arms embargoes, and any countries involved in or likely to be involved in war. After further restrictions were added in 1976, these guidelines made it virtually impossible for Japanese arms manufacturers to export their goods abroad. By clarifying and extending those guidelines in 2014, the government hoped to foster new export markets and enhance Japanese defense products by allowing companies to participate in defense research and development contracts with foreign firms.
Perhaps more importantly, the government also saw an opportunity to create deeper security ties with other Asian countries – especially those in territorial disputes with China – that might be interested in Japanese technology and expertise. As Vice President of the Daniel Morgan Graduate School Thomas Cynkin notes, when "you're talking about arms sales, you're talking about a national security relationship." These types of regional security relationships are becoming more important to Japan, particularly after North Korean ballistic missile tests have escalated Korean peninsula tensions.
However, developing such ties is easier said than done. The loss of the Australian submarine contract was the biggest blow, but Japanese defense manufacturers are still struggling to sell a number of other weapons systems, including the Kawasaki P-1 submarine-hunting patrol plane, which is currently competing against the Boeing P-8 for a contract with the New Zealand Defence Force.
The first reason for these difficulties is simply the youth of Japan's military export industry. For nearly four decades, Japanese defense companies have, according to Director of the Stimson Center's Japan Program Yuki Tatsumi, become used to "working for a sole customer, which is the Ministry of Defense." Now, bidding for contracts on international arms deliveries, these companies are wading into new territory where local political priorities and established business relationships can make all the difference. According to Cynkin, defense subsidiaries of major Japanese corporations also "tend to have very few executives with foreign language skills and foreign connections."
This inexperience was crucial in the failed Australian bid. Initially, Abe's close relationship with former Australian Prime Minister Tony Abbott and the Soryu submarine's technical advantages appeared to be sufficient to win the contract. However, after current Prime Minister Malcolm Turnbull succeeded Abbott in 2015, experienced French and German competitors stepped up their efforts, and Japan was caught flat-footed. In particular, Japanese companies were reluctant to move much of the submarine assembly operation to Australia, or share their technology with Australian counterparts. French and German representatives, on the other hand, heavily emphasized the employment and economic opportunities they could bring, and the French DCNS – now known as Naval Group – eventually won the bid. According to Tatsumi, this is a common problem for Japanese defense companies, which "tend to want to do everything in Japan … [and] when they do try to offer local employment and economic opportunities, it's often too little too late."
The second problem stems from Japan's history. Its World War II role still colors relations with neighbors it formerly occupied and domestic politics. The North Korean threat and escalating competition with China has helped politicians such as Abe to push back against postwar pacifist tendencies of the Japanese public, but those tendencies are still a powerful force in Japanese politics. For this reason, many firms with defense operations hesitate to expand them for fear of appearing too militaristic. That is one reason why defense makes up less than 10 percent of most Japanese arms firms' revenue, compared to more than 90 percent for most American defense contractors.
On the other hand, many foreign buyers look at this political environment and see an unnecessary risk to their supply chain. What if New Zealand decided to purchase an order of Kawasaki P-1 patrol planes and a new Japanese government decided to reinstate arms export restrictions before delivery could be made? In addition, many countries in the region have their own domestic political resistance to signing military contracts with Japan. This is especially true of South Korea, where the issue of "comfort women" used by Japanese soldiers as sex slaves during World War II is still highly sensitive.
The advantages of a thriving Japanese defense export industry are clear. For Japan, arms sales offer a new source of economic growth, the opportunity to improve its own military capabilities through technology partnerships, and a way to deepen security relations with neighbors. As a key building block of Abe's newly assertive defense posture, Japan's unleashed arms industry could also strengthen the U.S.-Japan military alliance by allowing Japanese and U.S. defense companies to fully collaborate on everything from missile defense to cyber security. However, Japanese companies and the government will need to learn quickly from the lessons of the past three years. Loosening the arms export restrictions was, according to Tatsumi, something of a last-ditch effort to revive an industry that had been declining for decades. According to her, "if they can't pull this off, then the defense industry is kind of a done business in Japan."
Fritz Lodge is a Middle East and international economics analyst at The Cipher Brief. Follow him on Twiter @FritzLodge.