Dousing the Fire & Fury: Mixed Signals from Trump Administration to Kim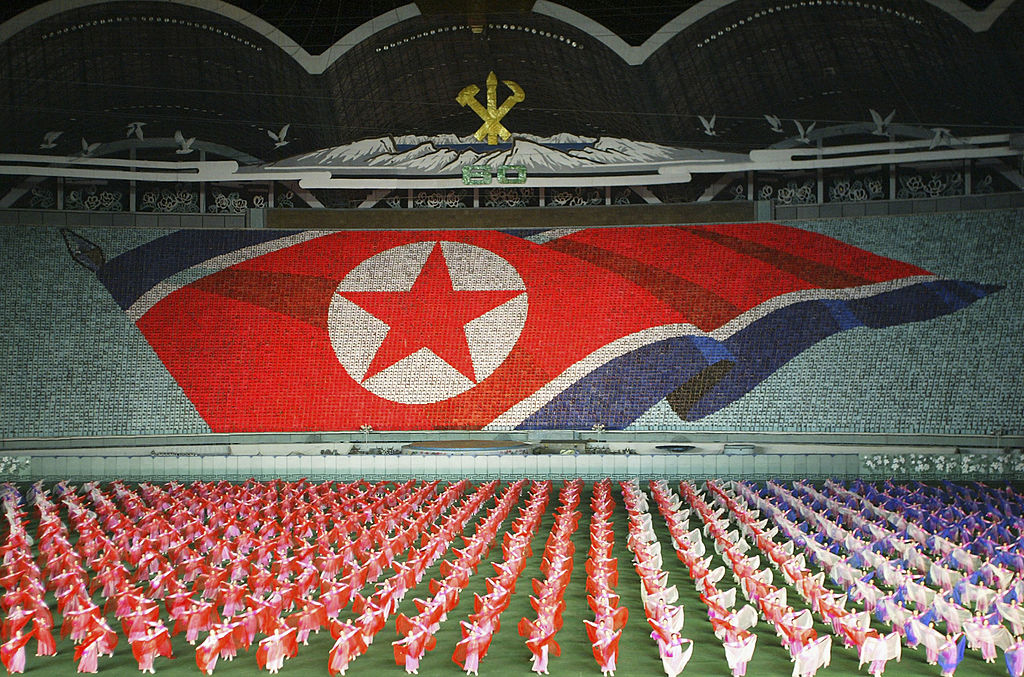 Top Cabinet officials sought to dial back the rhetoric while still pushing a strong message to North Korean leader Kim Jong-un following President Donald Trump's vow that threats to the United States from Pyongyang would be met with "fire and fury."
Defense Secretary Jim Mattis on Wednesday looked to reframe the president's comments with a call to North Korea to de-escalate the situation and a stark warning that the country risks "the end of its regime and the destruction of its people" if it does not "stand down its pursuit of nuclear weapons."
Mattis added the regime's "actions will continue to be grossly overmatched by ours and would lose any arms race or conflict it initiates."
A few hours before, it had been Secretary of State Rex Tillerson's turn to try to define the administration's approach to North Korea in the wake of Trump's "fire and fury" warning, which The New York Times reported was entirely improvised.
"Americans should sleep well at night" and have "no concerns about this particular rhetoric of the last few days," according to Secretary of State Rex Tillerson. "Nothing I have seen and nothing I know of would indicate that the situation has dramatically changed in the last 24 hours," he said.
Trump was simply sending "a strong message to North Korea in a language that Kim Jong-un would understand, because he doesn't seem to understand diplomatic language," Tillerson added during a refueling stop on the U.S. island territory of Guam, which houses thousands of U.S. forward deployed troops that Pyongyang threatened in response to the president's comments.
Speaking to reporters at the Trump National Golf Course in Bedminster, New Jersey on Tuesday, Trump said "North Korea best not make any more threats to the United States." If Pyongyang continues to threaten nuclear action, the president said, "they will be met with fire, fury, and frankly, power the likes of which this world has never seen before."
"I think the president's comments were an outburst from someone with a hot temper who doesn't like to be 'shown up,' and who needs to appear strong," retired Admiral Sandy Winnefeld said.
Winnefeld, former Vice Chairman of the Joint Chiefs of Staff, said he would "counsel more circumspection in our rhetoric."
"After all, we are the great power, not North Korea, and there is no value gained from descending to Kim Jong-un's level on this," he said. "I would prefer a more mature, measured tone in which the president makes it clear that we will respond proportionally under international law should North Korea actually execute any of their many threats — and that, in the case of nuclear weapons use, that response will be overwhelming."
"Fortunately, experienced hands like Secretary Jim Mattis and General Joe Dunford, as well as newcomer Secretary Rex Tillerson, are the adults in the room who do not seem to be blowing out of proportion something that we fully expected and are prepared to counter," Winnefeld added.
Dennis Wilder, who served as Special Assistant to the President and Senior Director for East Asian Affairs during President George W. Bush's second term, noted that Mattis was offering the administration a way to pull back from Trump's statement.
"You'll notice that the president's message was interpreted as preemptive, that we would take preemptive steps. Mattis' statement, if you look at it, is very clear, we will react to North Korean action," he said.
According to Joel Wit, a senior fellow at the U.S-Korea Institute at Johns Hopkins University, the key issue is the administration's lack of a comprehensive strategy on North Korea.
"The problem is we're drifting in the wrong direction because the administration's approach is clearly not working, we don't have a comprehensive strategy for dealing with the North Koreans, and this has been the case for months now," he said. "Ever since the administration took office, they haven't put together a strategy that includes not only measures to defend ourselves, but also one that at least tries to explore whether a dialogue is possible with the North Koreans – and they really haven't done that seriously."
In response to the president's comments on Tuesday, the North Korean government matched Trump's rhetoric, threatening an attack of "enveloping fire" on Guam.
Whether Pyongyang is actually threatening to use its nuclear weapons is unclear, but it does raise the question of how effective the North Korean arsenal is believed to be.  David Wright, co-director of the Union of Concerned Scientists Global Security Program, said there are two parts to that question. One concerns the nuclear warheads themselves, and the country has conducted a total of five nuclear tests. "They seem to have a nuclear device that explodes with significant yield," he noted.
The other question, then, is about the capability of the missiles. While there have been a few successful launches, North Korea does not yet know how reliable its systems are. And even if the missiles were launched, he noted, "these missiles would have very low accuracy."
Trump's statement, meanwhile, came as news reports circulated that a U.S. intelligence assessment has concluded North Korea may have the capability to put a nuclear weapon on a missile, in what experts say was an "inevitable" conclusion.
The Washington Post reported Tuesday that an assessment by the Defense Intelligence Agency has determined North Korea has developed a miniaturized nuclear warhead that can fit inside its missiles. The Post cites a July 28 DIA document that read, "The IC [intelligence community] assesses North Korea has produced nuclear weapons for ballistic missile delivery, to include delivery by ICBM-class missiles."
The DIA analysis also followed another U.S. intelligence assessment that raised the total number of nuclear weapons in North Korea's arsenal to up to 60, the Post reported.
Former Acting CIA Director Michael Morell told The Cipher Brief that the DIA's assessment was "not at all surprising to me." And Winnefeld noted that while it is "unfortunate" North Korea has continued down this path, "this new assessment was inevitable" — and "is probably conservative, as it should be."
Morell and Winnefeld recently wrote in The Cipher Brief that the U.S. needs "to change the fundamental objective of our policy, because North Korea will never willingly give up its program. Washington's belief that this was possible was a key mistake in our initial policy thinking. The U.S. objective needs to shift from denuclearization to deterring the North from ever using or proliferating its nuclear weapons."
This also comes on the heels of a wave of diplomatic activity over the weekend. On Saturday, the United Nations Security Council unanimously adopted a resolution strengthening sanctions on North Korea in response to its ICBM tests conducted on July 3 and July 28. U.S. Ambassador to the UN Nikki Haley called it a "gut punch to North Korea." Winnefeld said the sanctions were a "solid move."
"We should not acknowledge North Korea's program and should continue to make them pay a heavy price for their efforts, lest others be tempted to do the same," he said.
For more on tensions between the U.S. and North Korea, check out our In Brief podcast with Jake Sullivan, former national security advisor to Vice President Joe Biden.
Mackenzie Weinger is a national security reporter at The Cipher Brief. Follow her on Twitter @mweinger.
Kaitlin Lavinder contributed to this report.