China Is Tightening the Screws on Taiwan. Will Trump Act – and Risk Losing Beijing?
Bottom line: Beijing aimed skyward with its latest attempt to expand areas of influence, unilaterally opening up several flight routes including one between Shanghai and Hong Kong that is uncomfortably close to Taiwanese airspace — another step in its diplomatic and military pressure campaign to coerce Taiwan to rejoin China. The move reinvigorated U.S. Congressional efforts to lobby the Trump administration to support Taiwan, but the White House isn't likely to be too forceful in its response, as it needs Beijing to keep pressure on a nuclear North Korea.
Background: Tensions in the Taiwan Strait have been icy since an independence-leaning party won both the presidential election and a majority of seats in Taiwan's parliament in 2016.
The landslide victory of President Tsai Ing-wen and her independence-leaning Democratic Progressive Party (DPP) in Taiwan's May 2016 parliamentary elections ended an eight-year period of warm relations between Beijing and Taipei. Her pro-China predecessor Ma Ying-jeou of the Kuomintang party (KMT) accepted the "1992 Consensus" whereby both sides commit to the "One China principle" meaning they accept that Taiwan and China are the same country, but tacitly agree to allow two different interpretations of what that means. Tsai's DPP has never accepted the 1992 Consensus. Tsai Ing-wen has struggled to balance the pro-independence elements from her party and pressure from Beijing that she commit to the 1992 Consensus by insisting that she supports the "status quo," neither independence nor reunification.
Beijing has not trusted Tsai Ing-wen's purported commitment to the status quo and has pursued a series of moves to diplomatically isolate Taipei from allies and also threatened economic repercussions. After Tsai Ing-wen's election, China's Foreign Ministry put out a statement: "There is only one China in the world, the mainland and Taiwan both belong to one China and China's sovereignty and territorial integrity will not brook being broken up. The results of the Taiwan region election does not change this basic fact and the consensus of the international community."
Taiwan's Ministry of National Defence (MND) explicitly designated China as the island's biggest security threat in a Dec. 2017 report, noting the increase in frequency of Chinese military activities, including 14 military aircraft exercises close to Taiwan's Air Defense Identification Zone (ADIZ) in the second half of the year compared to just two in the first. According to the MND, Beijing conducted 26 aerial exercises around Taiwan, 15 of them actually encircling Taiwan. The PLA Navy's (PLAN) maiden aircraft carrier Liaoning also conducted four long-range exercises around Taiwan's ADIZ.
On Nov. 25, 2017, six Chinese aircraft, including two nuclear-capable H-6K bombers, two Su-30 fighters, and two surveillance planes, participated in an exercise near Taiwan's airspace, four of them provocatively circling the island. A week later on Dec. 2, then President-elect Trump received a call from Taiwan President Tsai Ing-wen, a break from decades of diplomatic protocol. Although a Taiwanese defense spokesman claimed there was no connection between the provocative Chinese air force exercise and the Dec. 2 call, Cipher Brief expert Gordon Chang said Chinese intelligence would have been aware of plans for the call to take place, and likely staged the military display as a warning.
On Jan. 4, 2018, Taiwan protested a unilateral decision by the Civil Aviation Administration Authority of China (CAAC) to allow the use of the M503 civil flight route connecting Shanghai to Hong Kong, which is 4.2 nautical miles from Taiwan's airspace and puts Chinese airlines  at risk of crossing paths with Taiwanese flights. After the air routes opened despite the formal complaint due to aviation safety concerns, Taiwan responded by freezing an application from two of China's airlines, China Eastern and Xiamen Air. But Taiwan's protest to the International Civil Aviation Organization (ICAO) carried no weight because China is a member of the U.N. body, so had formal international approval for the routes. Taiwan does not have U.N. recognition.
China opened a similar route in January 2015, but when Taiwan protested, the two countries reached an agreement that one southbound flight route would remain open, and was moved further west. Moreover, China promised to consult with Taiwan before opening routes again. The difference between the two incidents is that in 2015, KMT's pro-China Ma Ying-jeou was president. Breaking the 2015 agreement is seen as a purposeful affront to Tsai's presidency.
Russell Hsiao, Executive Director, Global Taiwan Institute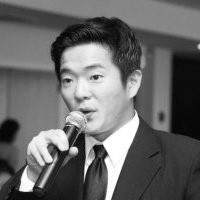 "Beijing's decision to unilaterally open northbound M-503 is disconcerting on its own merits for its military and aviation safety implications, but even more alarming because it represents an expanding toolkit that Beijing is utilizing to pressure Taiwan that it could employ in similar conflicts with other countries. Contrary to what some analysts argue that Beijing has 'emptied its clip' in terms of options to pressure Taiwan, the M-503 decision follows an intensifying coercive campaign that the Xi administration has waged against the new Taiwan government since Tsai was elected in January 2016. It is important to view the action not in isolation….These actions are broadly consistent with a pattern of hybrid warfare, which uses multiple instruments of power and influence, with an emphasis on nonmilitary tools, to pursue its national interests outside its borders….Similarly, Beijing is attempting to use its significant economic leverages over Taiwanese businesses and multinational companies such as Marriott International, Delta Air Lines, Bulgari and Chanel to further their sovereignty claims over Taiwan by demanding public apologies from these companies for listing Taiwan as a separate country on their websites."
Mark Stokes, Executive Director, Project 2049 Institute
"The People's Republic of China (PRC) can be expected to increase reliance on coercive persuasion and accelerate its isolation of Taiwan internationally. Reflecting a Cold War mentality, Beijing's intransigence in acknowledging Taiwan's political legitimacy remains one of the most significant obstacles to regional peace and stability. The PRC has a long history of leveraging airpower, and airspace management more broadly, as instruments of coercive persuasion against Taiwan. These recent actions appear different. The unilateral implementation of the air routes may illustrate a broader political and military agenda, intended to coerce Taiwan to the negotiating table on unfavorable terms, under the guise of civil aviation. More alarming, however, is the potential for asserting the Taiwan Strait as PRC territorial waters and claiming exclusive sovereignty in the airspace above the Taiwan Strait. In addition to united front activities on Taiwan and across the world, Beijing also relies on implied and explicit threats of force to resolve differences with Taiwan, including a potential amphibious invasion. In the absence of countervailing policies, political pressure against Taiwan is likely to intensify."
Issue: China's previous effort to win the hearts and minds of the Taiwanese people has ceded to a campaign of bald coercion and only hardened Taipei's resolve to resist Beijing's game of military brinkmanship and diplomatic bullying. The U.S. tradition of "strategic ambiguity" in its approach to cross-strait relations in the face of increasingly provocative military and diplomatic broadsides by China has left Taipei uncertain of Washington's support. This current dispute is testing the ability of the U.S. to put forward a cohesive policy that recognizes the core interests of both countries, with Congress pushing the White House to take more aggressive action in defense of Taiwan.
When President Jimmy Carter severed diplomatic ties with Taiwan in 1979 in favor of recognizing China as the sole legitimate Chinese state, terminating the U.S.-Taiwan Mutual Defense Treaty, Congress countered by passing the Taiwan Relations Act (TRA) the same year, which has since been used to push successive administrations to fulfill U.S. legal obligations to help Taiwan defend itself through weapons sales and to maintain military and cultural ties with Taipei.
In a Jan 13, 2017 Wall Street Journal interview, Trump said he was open to reconsidering the "One China" policy but later, in a call with President Xi Jinping, Trump expressed his commitment to it. After Trump's Mar-a-Lago summit with Xi in April, his tone appeared to have changed even more.  When asked in an interview with Reuters about another call with the Taiwanese president, Trump responded that he had "a very good relationship with President Xi… and would want to speak to him first." At the time, Trump sought Beijing's help with putting pressure on North Korea to roll back its nuclear weapons program.
A planned arms-sales package to Taiwan, originally to be delivered at the end of the Obama administration, was held in limbo for months as Trump continued to work with China on North Korea. The $1.42 billion package was finally approved at the end of June 2017. U.S. officials told Reuters that Trump had become frustrated with China over its inaction on North Korea and trade issues.
The mixed messages from Trump and the delay in announcing new arms sales have been cited as evidence of Washington's declining reliability by both Beijing and Taipei. Taiwan's May 2017 Ministry of Defense Quadrennial Defense Report stated for the first time that U.S. policy toward Taiwan "remains to be seen."
In September 2017, Congress passed the 2018 National Defense Authorization Act (NDAA) authorizing the U.S. to evaluate the possibility of re-establishing U.S. Navy port calls in Taiwan, making it a logical transit route for U.S ships conducting patrols and establishing a staging point between the East China Sea and South China Sea, both areas where the People's Liberation Army Navy (PLAN) has been very active in recent years in asserting Beijing's territorial ambitions. Taiwan's position in the middle of the "first island chain," which extends from the Malay Peninsula to the Beijing Sea, is a strategic imperative for Beijing and an uncooperative Taiwan is seen as a check on China's naval access to the Pacific.
Beijing lodged a formal complaint July 17, 2017 against provisions in the NDAA related to Taiwan. Chinese foreign ministry spokesman Lu Kang said the provisions were a violation of Washington's "One China" policy and represented interference in China's internal affairs: "We urge the United States to fully recognize the serious harmfulness of the relevant clauses in the act, and should not allow them into law, and not turn back the wheel of history to avoid damaging the broad picture of Sino-U.S. cooperation." He also protested the $1.42 billion worth of U.S. arms sales to Taipei, claiming it contradicted a "consensus" that Presidents Xi Jinping and Trump had come to during the Mar-a-Lago summit in April.
At a Chinese Embassy event in Washington, D.C., Dec. 8, Chinese diplomat Li Kexin warned U.S. officials that China would invoke its 2005 Anti-Secession Law, which allows it to use force against Taiwan if necessary to prevent the island from seceding, should U.S. ships make port calls to Taiwan: "The day that a U.S. Navy vessel arrives in Kaohsiung is the day that our People's Liberation Army unifies Taiwan with military force." The 2018 NDAA — which could make those port visits possible — was signed into law by Trump on Dec. 12.
Gordon Chang, China expert & author of The Coming Collapse of China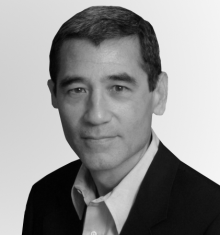 "The Trump administration does not appear to have a coherent Taiwan policy. That's not a surprise because it is still working out its China policy and sees Taiwan through the lens of China. Washington, however, should view Taiwan in its own right. The island occupies a critical space—at the intersection of the South China Sea and East China Sea—and guards Japan's southern flank. More important, it is a democracy, and we cannot allow a China moving toward totalitarianism to endanger any free society."
Mark Stokes, Executive Director, Project 2049 Institute
"The zero sum framework of having formal relations with one side and informal ties with the other may have been fine in 1979, when both governments were authoritarian. Popular sovereignty wasn't a factor at the time. But the situation today is fundamentally different. Our One China policy has yet to catch up with the changes that have taken place on Taiwan since 1996, and especially since the first peaceful transfer of power in 2000. With each passing election, the gap between our policies and democratic values grows wider."
Response: While Trump himself sent mixed signals, members of his national security team have tried to reassure Taiwan, seeing the island as a bulwark against Chinese expansionism. But the strongest action has come from Congress.
The strongest statement in defense of the U.S.-Taiwan relationship came in June 3, 2017, when U.S. Secretary of Defense General James Mattis made a statement at the annual Shangri-La Dialogue to reassure its partner of U.S. intentions: "The Department of Defense remains steadfastly committed to working with Taiwan and with its democratic government to provide it the defense articles necessary, consistent with the obligations set out in the Taiwan Relations Act, because we stand for the peaceful resolution of any issues in a manner acceptable to the people on both sides of the Taiwan Strait."
On Feb. 14, 2018, Rep. Ted Yoho, R-Fla., Chairman of the House Foreign Affairs Subcommittee on Asia and the Pacific, expressed the legislative branches' consensus in remarks at the Project 2049 Institute:  "It's important to be clear about China's Jan. 4th declaration of the M503 flight path: it's a unilateral change of the status quo in the Taiwan Strait, and yet another example of China's territorial aggression in its near waters….China must stop its territorial aggression throughout the Asia-Pacific before it reaches a level that is intolerable to the other powers in the region, including the United States….Congress will never allow Taiwan to be used as a 'bargaining chip' in some grand geopolitical arrangement, and will continue to take the lead, as it has since the passage of the Taiwan Relations Act in 1979."
Mark Stokes, Executive Director, Project 2049 Institute
"The United States has an important role to play in promoting peace and security in the Asia-Pacific region. Taiwan's value to the United States and the international community should not be assessed as a subordinate issue of balance-of-power theories or its relevance in U.S.-China relations. Taiwan is not an instrument in a great game. Nor is Taiwan an American asset that can be traded away to attain favor with Beijing. Taiwan is of intrinsic value to the United States simply because of its existence, historical significance, and contributions to the international community."
Looking Ahead: Congress once again will likely lead the charge to support Taiwan in the face of mainland aggressions — which may force the Trump White House to choose between vetoing legislation passed by a Republican-majority Congress to protect democratic Taiwan, versus an expansionist Beijing Trump needs to deal with the nuclear challenge of North Korea.
Gordon Chang, China expert & author of The Coming Collapse of China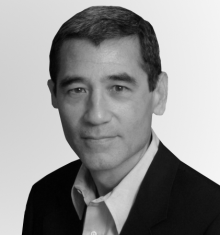 "China threatens not only the United States, its treaty allies, and friends but also the rules-based international system. Therefore, any society—especially any democracy—that wants to be our friend should be protected. We should tell China in unambiguous terms that any attack on Taiwan will be considered an attack on the United States. Will that upset Beijing? Yes, but we have spent decades trying not to offend Beijing, but Chinese leaders are still upset and that approach has produced extremely unfavorable outcomes. It's time to stand up for our principles even if they are outraged. Appeasement didn't work in the 1930s, and it isn't working now. In short, defending Taiwan is defending America."
Michael S. Chase, RAND senior political scientist and adjunct professor at Johns Hopkins SAIS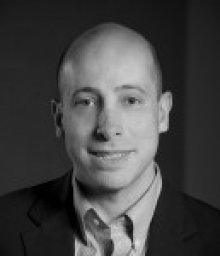 "The U.S. is accustomed to thinking about how to help Taiwan deal with the military threat from China, a problem that is getting more difficult as China continues to modernize its military and reorganize it to improve its readiness and its ability to conduct joint operations. The U.S. should consider a number of ways to strengthen its engagement with Taiwan on defense and security issues that go beyond arms sales, including conducting more high-level exchanges and helping Taiwan move ahead with its attempts to strengthen its domestic defense industry. Looking ahead, Washington will also need to do more to help Taiwan deal with other forms of Chinese pressure as well. In particular, the U.S. should be looking for options that will allow it to help Taiwan resist Chinese economic coercion and counter Chinese influence operations."
Mark Stokes, Executive Director, Project 2049 Institute
"A long-term goal should be a U.S. policy that reflects a more objective representation of the status quo in the Taiwan Strait. The Trump administration offers an opportunity for a fresh look at U.S. cross-Strait policy. As PRC coercive influence grows, the U.S. should consider expanding interactions with Taiwan within the framework of our existing U.S. One China policy. Greater balance in extending legitimacy on both sides of the Taiwan Strait could help create conditions, without injecting ourselves into a mediating role, for resumption of cross-Strait negotiations on terms acceptable to both sides. The onus is on Beijing, and others in the international community, to conceive of some alternative that would be acceptable to people on Taiwan and mindful of Taiwan's popular sovereignty. The U.S. should actively encourage Beijing to engage counterparts on Taiwan without preconditions and renounce use of force as a means to resolve differences."