What the Skripal Attack Exposed About Russian Tradecraft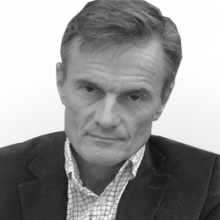 Nick FishwickFormer Senior Member of the British Foreign Office
Russian President Vladimir Putin says that two Russian nationals accused of poisoning British citizens in an attempted assassination of a former military intelligence officer, are just ordinary citizens themselves and not Russian agents.
British Prime Minister Theresa May begs to differ.  May told Parliament last week that the two Russian suspects are "officers from the Russian military intelligence service" whose actions had been approved at "a senior level of the Russian state".
How did we get here and why are experts so concerned about what they see as a shift in Russian tradecraft?  Cipher Brief Expert and Former Senior Member of the British Foreign Office, Nick Fishwick answers both questions.
This is Cipher Brief Level I Member Only content. It can be accessed via login or by signing up to become a Cipher Brief Member.  Joining this high-level, security-focused community is only $10/month (for an annual $120/yr membership).