We're The Government and We're Here to Help Protect Critical Infrastructure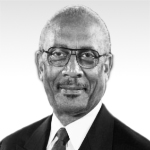 Francis X. TaylorFormer Under Secretary for Intelligence and Analysis, DHS
Cipher Brief Editorial Note: On the heels of Cybersecurity Awareness Month in October, President Donald Trump has proclaimed November as National Critical Infrastructure Security and Resilience Month.
It's a mouthful, but the declaration highlights the important need to focus on securing critical infrastructure.  Secretary of State Kirstjen Nielsen released a statement on the President's proclamation, saying "Americans rely on secure and resilient infrastructure to provide access to safe food, reliable electricity and transportation, clean water, and instant communication. These physical and cyber systems—and others across all 16 critical infrastructure sectors—provide the essential services that support and underpin American society.
Cipher Brief Expert and former Under Secretary for Intelligence and Analysis at DHS, Francis X.  Taylor, writes that the government does have a role to play in the protection of critical infrastructure and has had some success, but more needs to be done.
This is Cipher Brief Level I Member Only content. It can be accessed via login or by signing up to become a Cipher Brief Member.  Joining this high-level, security-focused community is only $10/month (for an annual $120/yr membership).
Cipher Brief Members engage in high-level conversations about national and global security issues every day. If you're not already a member, you should be.
If you are experiencing any issues with signing up or signing in, please drop an email to [email protected].
We look forward to welcoming you to the community!