Russia's Worldwide Cyber Misbehavior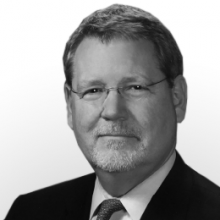 Steven L. HallFormer Member, CIA's Senior Intelligence Service
The Department of Justice on Thursday announced that a grand jury in the Western District of Pennsylvania has indicted seven individuals from the Russian military intelligence agency (GRU), for cyber-crimes including hacking, wire fraud, identity theft and money laundering.  
According to the indictment, beginning in late 2014 and continuing until at least May 2018, the individuals conducted sophisticated cyber intrusions and describes a persistent conspiracy that included "close access hacking teams" that would deploy around the world, when remote hacking attempts from Russia failed.  The close access teams would use sophisticated equipment and techniques to compromise and gain access to WiFi networks, and after a successful hacking operation, would then transfer the information back to Russia for exploitation. 
Also on Thursday, the UK's National Cyber Security Centre (NCSC) publicly said that the GRU is behind a campaign of 'indiscriminate and reckless cyber attacks targeting political institutions, businesses, media and sport.  The NCSC identified individual cyber hackers and linked them back to the GRU. 
So, what does it mean?  Is it a bad day for Russia or just more meaningless words?
The Cipher Brief got this quick expert take from Steven Hall, a former member of the CIA's Senior Intelligence Service:
This is Cipher Brief Level I Member Only content. It can be accessed via login or by signing up to become a Cipher Brief Member.