Holidays Spent in the Field: A Letter to CIA Officers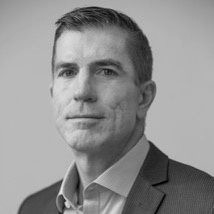 Karl WagnerFormer Chief of Counterintelligence Operations, CIA
Emotions run higher on a holiday, no matter one's faith or tradition. The highs are higher and the lows lower, especially the gut punch of remembering those no longer with us.
And when you're away from loved ones, somewhere overseas, the loneliness and sadness are sharper.
I want to remind you to take a step back. Reflect on the impact you're having – or will have.  And think about what it took to get where you are now.
You dreamed of adventures serving in foreign lands. Now your work is testament that some dreams actually do come true. Your efforts in the shadows are every bit as noble as you had hoped, even if your present-day Christmas features fire by mortar or small arms rather than the glow of the fireplace.
Your service isn't like a Hollywood action movie. It's not accompanied by a dramatic soundtrack. Instead, it's Third World traffic or sheep bells clanging, getting your hands dirty with foreign soil, and your face covered with the sweat that comes from a day – or night – of unrelenting labor.
Most people you know will never know what you do. Your work is too often misunderstood, misinterpreted, or unknown to those fellow Americans whose right to criticize it you nevertheless doggedly protect.
You've learned the hard way that your challenges, whether large or small, don't always come how you expect them, when you're ready for them, or where you're best prepared to engage them. And when they come during the holiday season, they throw you slightly more off balance. But you dig deep, find a way to deal with them and carry on. You do this while avoiding the limelight, with laser focus on your mission, whether seemingly mundane or sublime.
Many Americans back home, joining freely with family and friends to worship and then feast, are deeply grateful for your sacrifice. Yet they don't know the extent or depth of its reach into your life: violent crime; angry mobs; war and upheaval arising without warning; sickness and disease; separation from those who are important to you; and a measure of loneliness, even sometimes doubt and despair.
These are a few of the sacrifices you begrudgingly acknowledge and confront, though refusing to let them define you, or control your outcomes.
At your best, you are the living definition of grit and resilience. You know the biggest challenge lies not in being sufficiently tough to overcome any single trial, but rather in sustaining that toughness as the days draw into weeks and months and years.
That also means knowing how to quietly take a knee for a moment or an hour, when every fiber in your being seems stretched to the breaking point – perhaps talking with a trusted confidante about an image, or a sound, or the memory of a fallen colleague that you can't get out of your head, or heart. And then stepping back into the fight.
That's when you gain our utmost respect and awe.
While Americans back home are focused on the latest memes, sports scores and headlines from Hollywood, you're out there on the front lines and in the back alleys, a living example of service, commitment and discipline.
Take solace that you will never be plagued by "the fear of missing out," as your actions subtly shape history in large and small ways, and as the path you quietly tread lays a foundation for others to follow. You are in our thoughts and prayers.
Karl Wagner is a retired CIA operations officer.
—
For this holiday week, The Cipher Brief is giving this space to individuals and nonprofits that support the national security community, and inviting our readers to learn about and support them. This is a preview of a future weekly feature to highlight charities in this space, with preference given to those with a Guidestar.org rating of gold and above. To those giving back, we say happy holidays and thank you for what you do.
— Suzanne Kelly, CEO & Publisher, Brad Christian, COO, & Kimberly Dozier, Executive Editor