Climate Change as a National Security Threat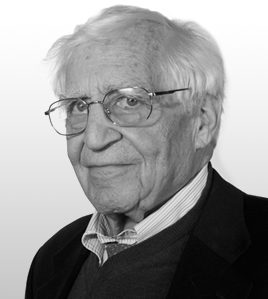 Walter PincusSenior National Security Columnist, The Cipher Brief
There was more to learn from last Wednesday's House hearing on climate change, than the White House barring a senior analyst from the State Department's Bureau of Intelligence and Research (INR) from submitting a paper that challenged President Trump's views on the issue.
In fact, Rod Schoonover, the INR's Office of Geographer and Global Issues analyst whose paper was censored, verbally told the House Permanent Select Committee on Intelligence, "The Earth climate is unequivocally undergoing a long-term warming trend as established by decades of scientific measurements and multiple independent lines of evidence. Global temperatures are set to continue to increase over the next few decades due largely to past emissions of long-lived greenhouse gases."
Schoonover continued, "We expect that climate change will affect U.S. national security interests through multiple concurrent and compounded ways," adding, "These include economic damage, threats to human health, energy security, and food security. We expect no country to be immune to the effects of climate change for 20 years, but some populations will be able to cope, adapt, or respond more effectively than others."
Another witness, Peter Kiemel, Counselor to the National Intelligence Council at the Office of the Director of National Intelligence, told the committee in a prepared statement pretty much the same thing, saying "reports produced by U.S. federal science agencies, peer-reviewed scientific journals, and reports from international scientific organizations…indicate that Earth's atmosphere and oceans are undergoing a long-term warming trend, the rate of which will depend on greenhouse gas emissions,[and] raise critical national security questions."
Kiemel supplied other specifics, such as the effect on U.S. bases and force posture.
"U.S. bases in the Marshall Islands are expected to be flooded annually by 2040, if the global sea level continues to rise at its current rate, according to a study led by the U.S. Geological Survey," Kiemel said.
What he did not point out is that Kwajalein Atoll in the Marshall Islands is the location of the multi-billion-dollar, Ronald Reagan Ballistic Missile Defense Test Site. It is a key facility for U.S. missile defense and space research programs.  It serves as a launch site for targets in Anti-Ballistic Missiles (ABM) interception tests, and a landing zone for tests of U.S. Intercontinental Ballistic Missiles (ICBM) launched from Vandenberg Air Force Base in California.
The Washington Post reported in April 2018 that the U.S. Geological Survey and other institutions suggested that 15 inches of sea-level rise would probably contaminate Kwajalein's fresh water aquifers, and that sea-level rising is happening faster at Kwajalein than it is in other locations around the world.  Another warning contained in the report was that an overwash, from a cyclone or typhoon, could occur more often as weather in the area changes.
At Wednesday's hearing, Rep. Elise Stefanik (R-N.Y.) noted a recent Defense Department report "stating that there are vulnerabilities to 79 installations worldwide over the next 20 years due to climate change," and asked the witnesses, "Can you comment whether you feel that there are IC [intelligence community] facilities at risk due to climate change?"
Kiemel responded, "I think we are better off talking about IC facilities in a classified setting. We can take that as a question for the record, if you would like."
The lack of water has caused crises and social unrest in the Middle East and North Africa, according Kiemel, who particularly cited Syria and Libya. "As the climate changes, disputes over water and land are likely to grow in regions, such as the Sahel in Sudan prompting more local conflicts," Kiemel added.
The Arctic was another area impacted by climate change that was discussed.
Kiemel said, "The National Oceanic and Atmospheric Administration states that warming rates in the Arctic are more than twice as fast as the rest of the Earth, which means the Arctic could be free of ice cover in the summer, by 2030-2040. An increasingly navigable Arctic makes the region more consequential for economic and security reasons."
Another witness, Jeffrey Ringhausen, Senior Naval Intelligence Manager for Russia and Eurasia at the Office of Naval Intelligence, said, "The ice there is melting, and that is going to open up, from a Russian perspective, a threat vector to them."
Russia is modernizing infrastructure along its northern coast and some of its Arctic islands, but Ringhausen said that work is "to refurbish and re-establish military infrastructure required to monitor, protect, and defend Russia's northern regions."
Climate change has made portions of the Arctic navigable for longer time periods leading the Russian government to promote the Northern Sea route for increased shipping and expanded resource extraction.
However, Ringhuasen said, "Naval Intelligence assesses that this economic potential exists, but that the Russian Government appears overly optimistic regarding its development in the near and medium term. This applies both to the Northern Sea Route becoming a major shipping lane and to expanded resource extraction. Climate change will not make those resources easier."
Summing up, Ringhausen said, "I don't think it eases their [Russian] ability to be aggressive. The fact that norms in the Arctic are now a question of governance and sort of establishing that governance opens the potentiality for conflict. But to date, Arctic nations have shown a good bit of restraint in being able to resolve these issues bilaterally."
Another issue cited by Kiemel was ocean warming which is likely to adversely affect marine fish populations and lead to disputes over fishing rights and access among countries that rely heavily on fishing for food or income.
Ringhausen said, "As water temperatures have warmed, stocks are moving north. We have seen types of fish further north than they have ever been seen. Cod near Xiamen island [on the Taiwan Straits]… So the fish are going to move to where they are comfortable, and that is going to create industry problems and problems between nations. I would be hesitant to speculate on a specific conflict as a result."
He did speculate that conflict could arise as "fishermen move to get those same species of fish that their populations prefer," citing as an example that Vietnamese fishermen could clash, not with Chinese but with those of a country "further north."
Schoonover added, "One of the other really important pressures is the over-exploitation of fisheries, there are just fewer fish and more fishery vessels out on the ocean. And so sometimes it is hard to remove the climate signal, and, you know, we kind of bundle a lot of these stressors together."
In a different vein, China is described by Kiemel as seeking "to boost its image as a leader in combating climate change, despite its role as the largest carbon emitter and its continued support for high-emissions development globally." He described China as "the world's largest coal consumer" and "building mostly low efficiency, coal-fired power plants abroad."
However, Kiemel also notes that "China seeks to establish itself as a renewable energy superpower," and "is now the world's largest producer, exporter, and installer of solar panels, wind turbines, batteries and electric vehicles, and controls 29 percent of global renewable energy patents."
In opening the hearing, the committee chairman, Rep. Adam Schiff called climate change, "the greatest long-term national security threat to the United States which will affect every dimension of our national life for decades and possibly centuries."
Kiemel said later, "I would be hesitant to talk about in an unclassified setting how we rank the competing threats," but he added, "we do include it [climate change] among the top issues."
Read more from Walter Pincus in The Cipher Brief