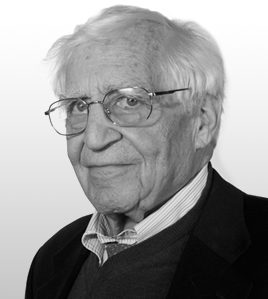 Walter PincusSenior National Security Columnist, The Cipher Brief
OPINION — Was the November 27, assassination of Mohsen Fakhrizadeh – Iran's top nuclear scientist – the beginning or the end of attempts to sabotage President-elect Joe Biden's plans for the United States to return to the 2015, multilateral Joint Comprehensive Plan of Action (JCPOA)?
My guess is that there will be more, since political elements in the U.S., Iran and Israel firmly oppose the U.S. returning to the JCPOA and they have the ability to take actions in the next 42 days that could create even more problems for Biden once he takes office.
Even under the best circumstances, Biden's plan for a relatively "clean" return to JCPOA is already problematic. On September 13, he said he wanted Iran to first return to "strict compliance" before the U.S. would rejoin the agreement.
Iran surpassed its low-level uranium enrichment limits after the U.S. withdrew from the deal in May 2018 and the Trump Administration moved forward with initial sanctions. Until recently, Tehran had wanted the U.S. to go first, lifting the economic sanctions, since it was Trump who unilaterally withdrew from the agreement.
But even before Fakhrizadeh's killing – allegedly by Israeli agents – hardline elements in the Iranian Majlis (parliament) tried to make that more difficult by introducing legislation on November 3, that ordered Iran's Atomic Energy Agency to resume enriching uranium to a level of 20 percent. That would not only surpass the levels set within the JCPOA, but it would also return Iran to the maximum level near weapons grade production that caused the nuclear agreement in the first place.
The regime in Tehran, led by President Rouhani, saw this legislation as a guarantee to end the JCPOA. On November 17, a week after President-elect Biden had been declared the winner of the presidential election, Iran's foreign minister, Javad Zarif, offered a new formulation for U.S. consideration. He said that a return to full implementation by the United States and Iran can be "done automatically" and "needs no negotiations."
In short, there would be no prior talks once Biden took office. It would be compliance for compliance, with Biden removing Trump's economic sanctions through executive orders, and Rouhani ending enrichment above the 3.67 percent limit in the JCPOA, and eliminating or shipping out of the country stocks that have already accumulated.
If Israel's Prime Minister Benjamin Netanyahu or President Trump expected a violent Iranian response to the Fakhrizadeh assassination, they have so far been disappointed.
The hardliners in the Majlis did their legislative bit. On December 2, they approved final passage of the bill to increase uranium enrichment to 20 percent along with a provision to end all United Nations inspections of Iran's nuclear facilities in early February if banking and oil sanctions are not lifted. The measure also called for returning the Arak heavy water reactor to its "pre-JCPOA condition," which would provide a plutonium source. But the bill said that should be done within four months, again pushing implementation off until April.
While Rouhani on December 3, declared, "It is the right of the Iranian government to take revenge on the blood of this martyr from the perpetrators at the right time," he added, "We have also emphasized that if the other parties to this agreement fulfill their obligations, we will fulfill our obligations as well."
This past Sunday, the Commander of U.S. Naval Forces, Central Command, Vice Adm. Samuel Paparo was asked at the International Institute for Strategic Studies Manama Dialogue in Bahrain about Iranian naval activities over the past six months.
Paparo responded, "I have not seen a change in behavior…I have found Iranian activity at sea to be cautious and circumspect and respectful to not risk unnecessary miscalculation or escalation at sea."
He called it "an uneasy deterrence," thanks to the participation of the United Kingdom Royal Navy in concert with other naval forces from Bahrain, Saudi Arabia, the United Arab Emirates and Australia. "We put ourselves, the coalition, in a condition where we can see and expose malign activity," Paparo said.
Meanwhile, there is a clock running in Iran that requires Biden to act fairly quickly on Iran sanction removal before the Majlis' uranium 20 percent enrichment provision kicks in.
Biden also has to deal here at home not only with Iran's nuclear program, but also with this country's concern, particularly within Congress, with Tehran's active support of terrorism, its involvement in the Yemen war and its missile program that threatens Israeli and American allies in the area.
Last Thursday, Elliot Abrams, the Trump administration's Special Representative for Iran, told a George Mason University webcast that Trump's "maximum pressure policy" by increasing sanctions has given the incoming Biden team "a terrific hand to play" if they use it "to get a better deal" than just returning to the JCPOA. Having predicted last month in another webcast that more sanctions may be coming, Abrams on Thursday said, "We will continue this policy until the end of the administration."
Biden, in an interview with New York Times columnist Tom Friedman on December 2, recognized that just the nuclear part was "going to be hard." But he added his own sequencing of what would follow once the JCPOA was back in place between Iran and the so-called P5+1, meaning the U.S., United Kingdom, Russia, France, China, plus Germany.
Biden told Friedman he wants to see a new negotiating round which would extend the original 15 years during which Iran limited its production of potential bomb-making material. He also wants quickly to open discussions on Iran's malicious support for area terrorist groups, its fighting in Yemen and Syria, along with recent attacks against Saudi oil fields.
Iran, on the other hand, wants and needs immediate help with medicines to deal with COVID-19 and at the same time, has talked of seeking compensation for losses it suffered when the U.S. unilaterally backed out of the JCPOA. Tehran is also hesitant to get into discussions about its own ballistic missile program, which it considers "defensive," although it has provided some use against both Israeli and Saudi targets.
Tehran spokesmen have made clear in various venues that any missile discussion should be a regional one, pointing to heavy spending on aircraft and missiles by Israel (which is nuclear armed) and the Saudis.
A December 16, meeting scheduled for the Joint Commission of the current JCPOA countries in Vienna may provide some indication of how Biden's proposed current course of action is being perceived. Britain, France and Germany are expected to complain not just about Iran's projected increase in uranium enrichment but also Tehran's proposed limiting of monitoring by the International Atomic Energy Agency. Iran is expected to complain about the JCPOA countries adherence to the U.S. sanctions.
Ironically, further down the road is Iran's upcoming June presidential election. It could present a new roadblock to then-President Biden's plans, since there is no guarantee that a hard-line Iranian who opposes the JCPOA could win. He could make a Trumpian-like move by withdrawing his country from the agreement and everyone would have to start all over again.
Read more expert-driven national security news, analysis and opinion in The Cipher Brief