A New Tone for Avril Haines' Intelligence Community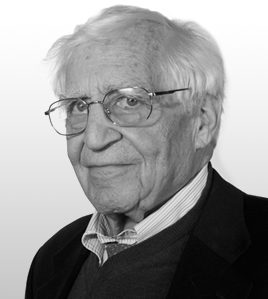 Walter PincusContributing Sr. National Security Columnist, The Cipher Brief
Walter Pincus is a contributing senior national security columnist for The Cipher Brief. He spent forty years at The Washington Post, writing on topics from nuclear weapons to politics.  In 2002, he and a team of Post reporters won the Pulitzer Prize for national reporting.
OPINION — Newly-installed Director of National Intelligence Avril Haines said President Biden "will want to know what information we have that actually conflicts with his policy positions," during her confirmation hearing last Tuesday before the Senate Select Committee on Intelligence.
Biden, when interviewing Haines about the job, "made it clear we will provide truth to power…he's been adamant about this," she said at one point.
It was one of several statements Haines made that illustrated how different the intelligence community sees its future relationship with the White House after four years in which President Trump publicly questioned its activities and analyses and did not, for example, want to hear certain kinds of intelligence.
As CNN'S Jim Sciutto put it last August, "The President has created an environment that dissuades, if not prohibits, the mentioning of any intelligence that is not favorable to Russia." The New York Times, at roughly the same time, wrote about intelligence documents being altered to avoid upsetting Trump.
Last year, then-Director of National Intelligence John Ratcliffe refused to have the annual worldwide-threat assessment hearing in public before the House and Senate Intelligence Committees, ahead of November's election. That prevented the chiefs of the CIA, FBI, National Security Agency and other agencies from testifying, probably because during the 2019 public threat assessment sessions, intelligence officials presented information that was contrary to what Trump had been saying in public about Russia, Iran, and North Korea.
As recently as last month, the White House failed to publicize the widespread Russia cyber attack on government departments and private industry that has become known as the SolarWinds hack. Trump, himself, did not publicly take any action against Russian President Vladimir Putin, even though Moscow was believed to be behind the attack. At that time, then-President-elect Biden threatened "substantial costs" to Russia for their alleged actions.
Late in Tuesday's hearing, discussion turned to a broader discussion of the cyber threat.
Haines described Russia's action as "a major concern," although she had at that time not received a classified briefing about the situation. She did say it showed what Russia had learned back in 2016 from its use of American computer servers during its influence campaign during the presidential election.
Haines described one of the great challenges today as "the asymmetry of the threat in cyber" and said that cyber deterrence has become a critical issue.
"I think it is relatively easy for adversaries to hold at risk what are high value assets to the United States given how much we rely on cyber for our economy and for security," she said, adding that there is "relatively low risk to them [adversaries]."
She said when it came to cyber, "deterrence has been discussed as a way, in a sense, to effect risk management," using a series of different tools.
"One should be impositions of cost, as the President-elect [Biden] has indicated for example with respect to SolarWinds," she said, "if cost is sufficient, [and] if it actually has an impact on them and their decision-making." She did not describe what that cost would be but did say that it needed to be bolstered with allied country support which could "actually raise the cost and therefore help promote deterrence."
Asked about a treaty in the cyber area, Haines said, "I don't know that a treaty would be the most useful way to do it. She described the possibility of promoting "norms" and "activities that are sanctionable…unacceptable and doing so with your partners and allies and therefore being aligned." At the same time, she said, "giving notice to adversaries as to what would happen if they engaged in that activity."
She described that as a way to promote a norm without a treaty.
In her role as DNI, Haines said she would promote within the intelligence community, the ability to detect attribution of cyber activities and hold adversaries to account. She said she was aware that it was a private company that first uncovered the Russian hacking and use of SolarWinds in the hack on federal agencies.
During her two-hour confirmation hearing, Haines made a variety of pledges that included:
*Carrying out a survey of analysts to see what pressures they felt or are feeling in order to understand politicizing of intelligence;
*A report on whether Russia or other foreign governments encouraged QAnon, white supremacy, militias, right or left wing organizations, in the events of January 6;
*Study changes in the classification system to address issues stemming from overclassification;
*Increase the numbers of analysts and officers focused on China, along with hiring more Mandarin speakers into the intelligence community.
In written answers prior to her confirmation hearing, Haines committed to ensure the public release of information about "foreign influence campaigns…as soon as possible" in advance of the next election.
She also pledged to provide to Congress "whistleblower complaints determined by the Inspector General to be an urgent concern," as required by the Intelligence Community Whistleblower Protection Act. In September 2019, the Trump administration, using a Justice Department Office of Legal Counsel opinion, withheld from Congress the CIA Inspector General's report of the whistleblower's disclosure about the President's conversation with Ukrainian President Volodymyr Zelensky.
Asked if she would correct the public record if she or another ODNI official made a factually inaccurate statement in public, Haines wrote, "I would work to correct any inaccuracy, while also protecting information that is properly classified." She was not asked if she would publicly correct or challenge a Presidential or administration official's inaccurate use of intelligence, which were issues during the Trump and George W. Bush administrations.
Haines, by a vote of 84-to-10 on January 20, became the first Biden cabinet member approved by the Senate. On January 21, after taking the oath of office, she told her staff, "The IC must never hesitate to speak truth to power and to deliver intelligence driven by facts, not politics. I know it is what the President expects and demands. I am excited to begin this important work alongside such talented professionals."
Read more expert-driven national security insights, perspective and analysis in The Cipher Brief