A Glimpse of Bill Burns' CIA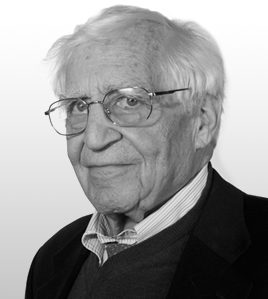 Walter PincusSenior National Security Columnist, The Cipher Brief
Walter Pincus is a contributing senior national security columnist for The Cipher Brief. He spent forty years at The Washington Post, writing on topics from nuclear weapons to politics.  In 2002, he and a team of Post reporters won the Pulitzer Prize for national reporting. 
OPINION — Reflecting on his 33 years in the Foreign Service at last Wednesday's confirmation hearing to be CIA Director, Ambassador William J. Burns told the Senate Select Committee on Intelligence, "I learned that good intelligence, delivered with honesty and integrity, is America's first line of defense. I learned that intelligence professionals have to tell policymakers what they need to hear, even if they don't want to hear it. And I learned that politics must stop where intelligence work begins."
Ever the diplomat, Burns added, "It was their [CIA officers'] skill at collection and analysis that often gave me an edge as a negotiator; their partnership that helped make me an effective ambassador; and their insights that helped me make thoughtful choices on the most difficult policy issues."
But Burns also showed his realistic view of this country in today's world when he told Senators, "The international landscape is changing fast. We are in a period of profound transformation. The United States may no longer be the singular, dominant player we were when I worked for Secretary [of State James] Baker 30 years ago, but I would still argue we have a better hand to play than our major rivals and that's because of our capacity for domestic survival — which I know has been tested in recent years. But it's hugely important…it sets us apart from authoritarian regimes around the world."
Burns quickly added that the U.S. has the "capacity to draw on allies and partners, which also sets us apart from lonelier powers like China and Russia."
With regard to Russia, Burns said the Biden administration will be producing a new assessment based on Moscow's recent activities along with the consequences that should flow from them. As a former ambassador to Russia, he said such responses should be taken with "firmness and consistency." As for relations while Russian President Vladimir Putin remains in power, Burns said he expects them to range between "very sharply competitive to very nasty adversarial."
While most media coverage last week of Burns' public testimony emphasized the top priority he gave to China, Russia and technology, it was in some of his written answers to pre-hearing committee questions that he dealt with issues most pertinent to Agency personnel.
For example, Burns was asked about former-CIA Director John Brennan's controversial, 2015 reorganization which combined analysts and operators into ten, so-called "Mission Centers," each focused on a specific part of the world (i.e. Near East), or dealing with security threats (i.e. Counterterrorism, Proliferation).
Brennan's goal was to be "focused on improving integration across CIA," Burns said, adding: "My sense is this integration of analysts and operators within Mission Centers provides national security decision advantage to our policymakers and faster collaboration on tough issues. Managers at all levels must continue to ensure that this integration strengthens analytic objectivity."
Asked if CIA should continue as the National Human Intelligence (HUMINT) Manager for the Intelligence Community (IC), Burns replied, "It is more critical than ever" for the DCIA to guide this functional community of clandestine and overt HUMINT collectors.
Burns pointed out that 13 different U.S. government agencies and organizations are collecting intelligence, but "CIA is the only organization that is focused on HUMINT as a function and has developed a broad foundation of operational, technical, and analytic expertise on which to build and lead the HUMINT enterprise." As HUMINT Manager, he said CIA "ensures uniformity of tradecraft, collection standards, and operational activity for the U.S. government by sharing best practices and techniques," as well as integrating and de-conflicting all HUMINT efforts by the IC.
Burns pointed out that CIA, elements of the Defense Department, the FBI, and the Department of Homeland Security each have their own unique clandestine and overt HUMINT collections, adding, "The realm of the actions of one HUMINT executor may impact the operations of another, making coordination of activity paramount. At the same time, the U.S. government benefits from having appropriate redundancy in its collection capability. This overlap ensures the adversary cannot exploit any seams in the IC."
Sharing lessons learned, best practices in tradecraft, and using technology, Burns said, "will not only enhance the IC's capabilities as a whole, but will also enable the IC to focus the 'best athlete' against the 'right operation' with the most knowledge available to ensure success."
As HUMINT Manager, CIA also evaluates intelligence consumer satisfaction with the HUMINT enterprise, so that if changes are needed, they can be achieved through all of the HUMINT executors.
A question was also raised about CIA in paramilitary actions, and how its operations should be distinguished from those undertaken by U.S. Special Operations Forces (SOF). Certainly, since the Vietnam War, such Agency operations have increased, although I can remember the late Richard Helms complaining that as a clandestine service, CIA should not be undertaking such discoverable military activities.
Last December, Christopher Miller, then-acting Defense Secretary and a former Special Forces officer, reportedly weighed ending Pentagon support for CIA counterterrorism and paramilitary missions.
Burns offered a nuanced reply.
He said, "I would suggest that 'paramilitary-style actions' should not be considered a separate category of operation, but a method by which these two broader missions [covert action and foreign intelligence collection against hard targets] may be accomplished, with increasing attention being paid to aligning more of CIA's collection capabilities against our most strategic and challenging targets."
Burns added that while there were similarities, "their legal authorities and objectives are different. DoD uses SOF to execute a military strategy, where CIA uses its distinct authorities for its clandestine mission."
Asked whether CIA must "cease intelligence activities including but not limited to, liaison relationships [with local country intelligence or military] that do not have the approval of the chief of mission [the U.S. Ambassador], Burns said that CIA Station Chiefs are "required to keep Chiefs of Mission fully and currently informed" about all CIA programs and activities with one exception: When the President or Secretary of State give CIA specific approval.
In a situation where the CIA Chief of Station disagrees with the Ambassador on an intelligence activity, the matter is to be "referred back to CIA and the Department of State for resolution," Burns said.
Another series of questions dealt with correcting the record when intelligence information is either mistakenly made public by senior officials or that official has publicly provided information that is contradictory to intelligence he or she has received, Burns said, "If I became aware that a senior administration policy official or their spokesperson had made a public statement that I later learned was not supported by, or contradictory to, available intelligence, I would consult with that official and suggest ways to correct the public record unless doing so would risk disclosing sources and methods."
If Burns or another CIA officer said something inaccurate publicly, he said, "I would take action to correct the public record unless doing so would risk disclosing sources and methods. To the extent the erroneous statement was made to Congress, I would take appropriate steps to inform Congress about the correction."
During the hearing, Burns was asked to commit himself to continue the Obama administration policy of not taking actions against any CIA personnel who took part in the George W. Bush Administration's terrorist detention and harsh interrogation programs. Burns responded, "You have my commitment not to take action or prejudice the careers of officers who may have worked on those programs in the past when they were operating under Department of Justice guidelines and at the direction of the President, yes sir."
He also said he believed some techniques CIA personnel used, such as waterboarding, were torture and that today, the Agency is prohibited from operating detention facilities other than for holding people on a short-term transitory basis. In another matter related to the Bush era, Burns agreed that CIA officers "should not participate in detainee debriefings if the CIA has received credible information that detainees in liaison custody have been tortured or mistreated."
Near the end of the hearing, in answer to a question, Burns suggested that CIA, as immediate as crises may seem, should at times "be able to look over the horizon a little bit."
He chose Space where, he said, "Our adversaries are working overtime to develop their capabilities which can threaten American critical infrastructure and lots of other things that are important to us. It's also an area where there are really no international rules of the road right now – whether in terms of commerce or security or anything else."
Burns went on, "It's incumbent on CIA to focus on issues like that to be able to highlight the threat that's growing for American interests and then to try to think creatively in support of policymakers about how you anticipate those threats and begin today to plan for the best ways to deal with them."
Read also Spy Chief Gets Welcome Endorsement exclusively in The Cipher Brief
Read more expert-driven national security insights, opinions and analysis in The Cipher Brief