Iran's False Narrative on Al Qaeda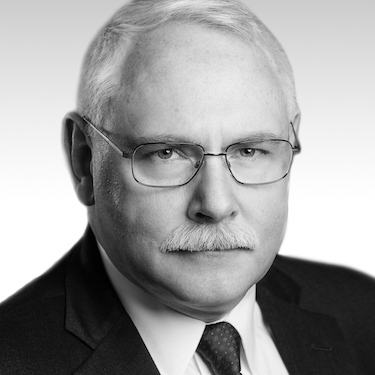 Norman T. RouleFormer National Intelligence Manager for Iran, ODNI
The United States and its allies routinely describe Iran as the world's leading state sponsor of terrorism.  Despite this designation, the regime proudly supports Hezbollah, Hamas, the Houthis and the brutal regime of Bashar al-Assad in Syria. Tehran funded, trained, armed and supported terror groups targeting U.S. military personnel in Iraq.  But the regime's relationship with Al Qaeda deserves attention.
Successive U.S. administrations have repeatedly included information in sanctions designations to show that Iran knowingly has enabled Al Qaeda to use its territory to expand its influence, to protect its operatives, and to sustain its operational effectiveness.
Following the U.S. post 9/11 attacks on Al Qaeda camps in Afghanistan, Iran allowed hundreds, perhaps thousands of Al Qaeda personnel to find safe haven and transit its territory without making any attempt to detain them and turn them over to their home countries around the world.  As the U.S. attacked Al Qaeda bases in southern and western Afghanistan, many militants fled into Iran both to avoid western attacks and to use travel from Iran to mask their association with Al Qaeda.
Iran arrested many of these fighters but quickly released them.  Iran's motives were likely self-serving and callous.  Detention of the operatives could risk inviting future Al Qaeda operations against Iran, but releasing them would spread instability to Tehran's Sunni and Western adversaries.  Although a large number of these personnel were later captured (and revealed their experiences in Iran), one can only imagine how much international Al Qaeda violence could have been prevented had Iran instead turned these fighters over to their home countries for detention and interrogation.
The relationship between al-Qaeda's leadership and Tehran was uneasy and suspicious, but it was still a relationship based on mutual animosity against the West and Iran's Sunni neighbors.  The family members of Al Qaeda's elite found safe haven in Iran, a move which was almost certainly based on Osama bin Laden's sense of the security that could be found in the Islamic Republic.  Conditions were sufficiently free to the extent that bin Laden's son, Hamza bin Laden, was married in a large wedding in the northeastern Iranian city of Meshad.
Al Qaeda's decision to move its leadership council to Iran in 2002, further demonstrated the confidence the group had in Tehran.  Regional pressure eventually forced Iran to detain the council, but it refused to transfer these individuals to their home governments – a decision that denied the West access to the tremendous intelligence these individuals could have provided under interrogation.
It is hard not to believe the absence of this intelligence may well have extended Al Qaeda's operational effectiveness, protected its networks abroad, and slowed our campaign to locate bin Laden.
Iran denies all of this and peddles a false narrative of being tough on Al Qaeda. On the 17th anniversary of the attacks this year, Foreign Minister Javad Zarif issued an outrageous statement via Twitter in which he claimed Iran has "taken real action against AQ." This is false. And it strengthens the argument that only robust multilateral pressure will compel Iran to end its support for international terrorism.  And here, we need Europe.
Europe has been a strong partner against terrorism and we should always be grateful for its support in the wake of the September 11 attacks.  But its thin response to the Iranian terror plots uncovered over the past year and Iran's increased support for militias and terror groups in the Middle East, is inexplicable.  Iran's leadership likely interprets European inaction, and its continued support for European business interests in Iran, as confirmation that support for terrorism brings no meaningful penalty.
Europe should muster the same courage and vigor in standing up to Iranian support for terrorism that its leaders show in opposing the Trump administration's withdrawal from the Iran nuclear deal.
Europe should adopt a common front in publicly expressing its condemnation of Iran's relationship with Al Qaeda and regional militias.  Because words alone move few in Tehran, some level of sanctions must accompany this statement.  Iranian envoys to any European state touched by Tehran's terror operations (successful or not) should be declared persona non grata and expelled.  Iran will respond with defiant rhetoric and likely end assignments for a few European diplomats, but these steps should cause Tehran's leaders to debate whether the value of its terror relationships and activity are worth threatening the economic and political relationships so important to its stability.