U.S. Nuclear Arsenal a Deterrent, Not an Impromptu Threat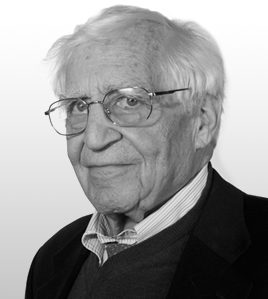 Walter PincusContributing Sr. National Security Columnist, The Cipher Brief
Within the next week, North Korea's Supreme Leader Kim Jong-un and President Donald Trump will face situations that will require them to take steps that could increase already heightened tensions, or force one or both to back down from recent threatening statements.
On August 21, some 40,000 American and South Korean troops, aircraft, and naval units will begin the scheduled month-long, computerized, command-and-control joint exercise called Ulchi-Freedom Guardian. It's a multi-faceted, war game traditionally using contingency plans built around responding to a North Korea provocation or direct attack.
Last Saturday, North Korea's propaganda arm claimed the U.S. was introducing "huge strategic nuclear assets into the Korean peninsula, staging reckless nuclear war games and rendering the regional situation extremely tense."
Last year, following the 2016 Ulchi-Freedom Guardian exercise, Pyongyang responded by holding its fifth nuclear test, claiming it was of a "nuclear warhead that has been standardized to be mounted on strategic ballistic rockets."
This year's U.S.-South Korea joint exercise comes at a time when Kim Jong-un is contemplating whether to in fact order the already publicized plan to test launch four Hwasong-12 intermediate-range missiles that are to travel over Japan and land in the Pacific Ocean just 20-to-25 miles off Guam.
The U.S. has major Air Force and Navy installations on Guam along with some 7,000 military personnel. The island's Andersen Air Force Base hosts B1-B bombers as part of an expeditionary squadron which regularly does 10-hour missions over the Korean peninsula with South Korean and Japanese fighter jets.
On August 7, North Korea referred to the B1-Bs as the "air pirates of Guam," and even though these aircraft no longer are able to carry nuclear bombs, the Pyongyang regime still sees Guam as a first strike target for its missiles should hostilities break out.
On August 10, Trump focused on Guam telling reporters, "Let's see what he [Kim Jong-un] does with Guam. If he does something in Guam, it will be an event the likes of which nobody's seen before, what will happen in North Korea." Later that day, Trump retweeted the Pacific Command's mention of the B1-Bs standing ready to fulfill their mission "if called upon."
Trump followed up early the next morning tweeting, "Military solutions are now fully in place, locked and loaded, should North Korea act unwisely. Hopefully Kim Jong-un will find another path!"
Trump senior officials have tried in past days to reduce fears that some type of military actions are about to take place.
On Sunday, CIA Director Mike Pompeo said during an interview on CBS that, "An attack from North Korea is not something that is imminent." As for an American military response to a North Korean action, Pompeo said, "Suffice it to say, I'm familiar with the facts. We're not at an imminent risk of that taking place today."
However, on Fox News Sunday, Pompeo left the door open, saying he believes Kim Jong-un "will continue to try to develop his missile program. So, it wouldn't surprise me if there was another test. He conducted two in July. So, it wouldn't surprise me if there was another missile test."
Whether it will be the promised test directed at bracketing Guam remains to be seen.
Trump, during an August 8 press conference, threatened that he might order the use of nuclear weapons when he said that any more Kim Jong-un "threats to the United States" would result in North Korea facing "fire, fury, and, frankly power the likes of which this world has never seen before."
Although his impromptu statement was in response to a reporter's question, Trump's tweet the next morning made clear his reference was to using nuclear weapons for he claimed the U.S. nuclear arsenal was "now far stronger and more powerful than ever before."
Such Trump public statements have shown that he has limited basic knowledge of nuclear weapons, even though he has had briefings from government experts since becoming president.
If U.S. nuclear weapons were to be employed against current North Korean military targets, they would inevitably be earth penetrators or at least detonated on or near the ground to destroy Pyongyang's missiles and conventional artillery pieces hidden in tunnels dug deep into mountains. Using nuclear weapons to go after such targets with an underground or ground level nuclear explosion would cause enormous amounts of deadly, dust-like, radioactive material to be thrust up into the atmosphere.
Most people forget that the atomic bombs that struck Hiroshima and Nagasaki were detonated more than 1,600-feet above ground so their fireballs would not hit the ground and create such lethal, radioactive fallout from soil, rocks, metal, and other materials that would have made those cities and surrounding areas unlivable for decades. Think of the fallout impact of Ukraine's Chernobyl nuclear power plant explosion.
Underground nuclear detonations in North Korea, depending on the power of the nuclear explosion and direction of the winds, could result in such radioactive fallout coming back down to earth and having health and environmental impacts on areas tens to hundreds of miles away.
What Trump's ad-libbed nuclear threat ignored is the potential radioactive fallout on neighboring China, South Korea, Japan, or even Alaska or Canada, and the possibility it could affect American citizens or military living in those countries.
Trump, on the other hand, may have been thinking of a surprise first strike against Pyongyang in a desperate attempt to kill Kim Jong-un and other North Korean leaders. That type of decapitation attack, whether conventional or nuclear, would set off a North Korean response at least against Seoul, but inevitably elsewhere.
As Defense Secretary James Mattis put it June 15 in testimony before the House Appropriations Committee, "It will be a war more serious in terms of human suffering than anything we've seen since 1953."
When will Trump realize that military threats from an American president have serious implications?
And when will he understand that U.S. nuclear weapons primarily are a deterrent to prevent others from using theirs and not for him to use in impromptu threats when he feels like it?