Kushner Stumbles on Bumps in the Road on Mideast Junket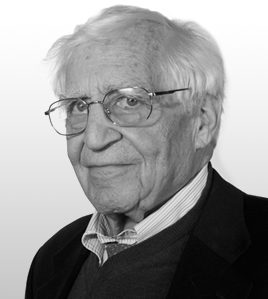 Walter PincusContributing Sr. National Security Columnist, The Cipher Brief
The whirlwind Middle East trip last week by Trump son-in-law and senior advisor Jared Kushner and his team working to restart Israel-Palestinian talks highlighted the fallout from earlier policy missteps related to the Middle East.
Take the still bubbling situation with Qatar.
After almost three months, Qatar still faces an economic boycott from Saudi Arabia and other Gulf nations, an action begun June 5, which President Trump supported—via tweets—and even tried to take some credit for without first consulting his national security team.
One week ago, on August 22nd, the Kushner delegation met in Qatar with its Emir, Sheik Tamim bin Hamad Al Thani. They talked about the goal "of a genuine and lasting peace among the Israelis and Palestinians," as well as "the importance to the peace effort of countering terrorists and extremists, and improving the humanitarian situation in Gaza," according to a statement put out by the U.S. embassy in Doha.
Apparently there was no discussion indicated of the troublesome broken relations with Saudi Arabia and other Gulf nations, although State Department spokesperson Heather Nauert told reporters Thursday, "We remain very deeply concerned with the status of that dispute."
Illustrating Washington's concern, Secretary of State Rex Tillerson earlier this month recruited retired General Anthony Zinni to take over trying to help resolve the issue after both Trump and Tillerson, himself, failed in their own efforts to mediate between the parties.
Part of Washington's need to maintain close, positive relations with Qatar rests on the Doha regime's hosting and supporting major American military installations in Qatar, including Al Udeid Air Base, which is key to directing and coordinating U.S. and allied operations in Iraq, Syria, and Afghanistan.
Less publicized are three other U.S. bases in Qatar – Camp As Sayliyah, Camp As Sayliyah-South, and Camp Al Karana (also known as Falcon 78) – which maintain and manage distribution of pre-positioned Army equipment and ammunition for the war zones.
The Army earlier this month extended until September 29, 2018 the contract to manage the 250+ structures at these three locations at a cost of $49.5 million.
Despite its close military relations with the U.S. and just two days after the Emir's meeting with Kushner, Qatar announced it was renewing its diplomatic ties with Iran, the common enemy of the U.S. and Saudi Arabia.
It was seen as Qatar's response to Iran for providing relief from the Saudi-led boycott by giving food and other forms of assistance, including overflight rights for Qatari commercial aircraft. Qatar already had close relations with Iran since the two countries share operation of a major gas field in the Gulf.
Reducing Qatar's relationship with Tehran to trade permitted under United Nations sanctions was one of the unacceptable Saudi demands to end its boycott.
At the State Department last week, when asked about Qatar's ambassador returning to Tehran, Nauert remained neutral saying, "I'm just not going to characterize it, whether it's a good thing or a bad thing."
Qatar was not the first stop where the Kushner team hit a bump in the road. They had already struck one in Egypt, where on August 23, they met with Egyptian President Abdel Fattah Al-Sisi.
Sisi had been an early favorite of President Trump, going back to their positive meeting in September 2016 during the campaign. As president, Trump gave an early invitation to the Egyptian president for a White House visit last April, featuring a state dinner.
At that time, Trump said, "I just want to let everyone know, in case there was any doubt, that we are very much behind President Al-Sisi…He's done a fantastic job in a very difficult situation."
Since Sisi seized power in July 2013, he has detained more than 41,000 people, and more recently crippled human rights organizations including those financed by Western contributions.
Yet last Tuesday, the day before Kushner was to meet Sisi, the State Department announced a reduction of nearly $100 million in economic and military aid for Egypt along with a delay of nearly $200 million more in military financing.
The announced reason was Egypt's human rights record. On Thursday, the State Department's Nauert said, "We've had long talks about concerns about democracy [with Egypt], about human rights." She added the U.S. has also talked to Egypt as one of several countries that "do business with North Korea [and] enable money to go into North Korea's illegal nuclear and ballistic weapon programs."
The North Korea part should not have been a surprise. In a July 5 phone conversation with Sisi, Trump mentioned that Egypt should "fully implement U.N. Security Council resolutions on North Korea, stop hosting North Korean guest workers, and stop providing economic or military benefits to North Korea." The released readout of the phone call got little notice.
Cairo has had a long-term relationship with Pyongyang's missile industry, but its use of North Korean laborers, which is another foreign currency source for Kim Jong-un's regime, has had little publicity in the past.
Although in this case, the U.S. publicly cited Egypt.  The United Nations has regularly reported that these so-called North Korean "guest workers" are found in many Middle East countries allied with the U.S.
Last month, for example, the Associated Press wrote that some 6,000 North Korean workers can be found in Gulf countries, facing "conditions akin to forced labor while being spied on by planted intelligence officers, eating little food and suffering physical abuse, authorities say."
More recently, allegations of North Korean workers in Qatar and the United Arab Emirates have become part of the propaganda war between those countries.
As the Kushner team arrived in Cairo, the Egyptian Foreign Ministry released a statement that said the U.S. holdup of assistance "reflects a lack of careful understanding of the importance of supporting the stability and success of Egypt." It also warned, without elaboration, that Washington's decision, may have "negative consequences for the realization of common US-Egyptian interests."
Nonetheless, the Kushner meeting with Sisi took place, and the Cairo government's released statement said the Egyptian president spoke of "Egypt's keenness to continue to work on strengthening the multi-faceted relations that bind the two countries in various fields."
The White House claimed Kushner's talks were "productive" when it came to Israeli and Palestinian leaders opening up future peace talks between them. But there was no indication the Kushner team conversations touched on other pending U.S. problems in the Middle East and Gulf, areas that need more immediate attention.