Is the U.S. Southern Border Any Safer Today?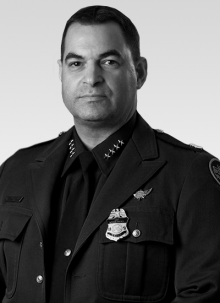 Michael FisherFormer Chief, U.S. Border Patrol
Statistics show that illegal entries along the U.S.' southwest border peaked in March 2000, with 220,063 people captured.  Capture numbers have fluctuated modestly, but have been in steady decline for almost 20 years. The number of captures stood at  11,127 in April 2017, according to CBP statistics. 
Despite the history and progress in "securing the border," the statistics don't tell the whole story of whether we have more border integrity now than ever before. 
Here's a bit of context: The Border Patrol was established in 1924 and merged with then U.S. Customs Service in 2003 during the stand up of the new Department of Homeland Security. 
Michael Fisher was Chief of the U.S. Border Patrol from 2010 – 2015 and has unique perspective on the mission and measures for success. 
This is Cipher Brief Level I Member content. It can be accessed via login or by signing up to become a Cipher Brief Member.  Joining this high-level, security-focused community is only $10/month (for an annual $120/yr membership).
Cipher Brief Members engage in high-level conversations about national and global security issues every day. If you're not already a member, you should be.
If you are experiencing any issues with signing up or signing in, please drop an email to [email protected].
We look forward to welcoming you to the community!