Holiday Shopping Tips for the Best National Security Books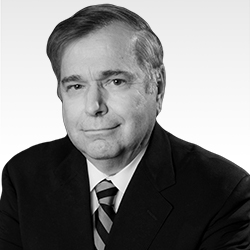 Bill HarlowSenior Editor, Under/Cover, The Cipher Brief
(The Cipher Brief is an amazon affiliate and may make a small commission on books purchased via The Cipher Brief. )
UnderCover Senior Book Editor Bill Harlow served on active duty in the US Navy for 25 years and served as Assistant White House Press Secretary and spokesman for the Secretary of the Navy.  He swapped his uniform for a trench coat in 1997 becoming the chief spokesman for the Director of Central Intelligence.  Harlow is author of the novel, Circle William and has co-authored four NYTimes best-selling books including George Tenet's #1 At the Center of the Storm.  
The year will soon come to an end (barring unforeseen developments – which cannot be ruled out in 2020.)  It has been a year for the history books – so long as you like your history messy.  And it has been a big year for big books.  A lot of trees were sacrificed to keep the reading public turning pages in 2020.  The biggest deforestation came thanks to Barack Obama's more recent memoir A Promised Land, which reportedly sold nearly 890,000 copies in the U.S. and Canada in its first day on sale and more than 1.7 million copies in its first week. Pre-orders were so high for the 768-page long book, that publisher Crown had to enlist printers in Germany to pitch in and keep the books flying hot off the presses.
While Obama eclipsed the competition – his was by no means the only book racking up mammoth sales figures.  Many of the other hot sellers were books of the type frequently found on Cipher Brief readers' nightstands.  They included Mary Trump's Too Much and Never Enough, about her no-so-favorite uncle,  The Room Where It Happened by former National Security Advisor John Bolton, Rage by Bob Woodward and Live Free or Die by Sean Hannity.  There seems to be a common theme among these books.
Whenever an administration ends, you can count on there being a slew of new books the following year where outsiders try to explain what just happened and (former) insiders explain why it wasn't their fault. New York Times White House correspondent Maggie Haberman has inked a deal with Penguin Press which looks to chronicle Donald Trump's "rise, fall, and continue reinvention." That one may not be out until early 2022, though – she has a lot of chronicling to do.
The New York Times recently speculated about the possibility of a forthcoming Donald Trump memoir.  The Art of the Deal sold more than 630,000 copies since being published in 2005. That is an enormous amount for most authors (albeit a slow day for Barack Obama.)  But since more than 70 million people voted for Trump in November – there should be a healthy market for another book. Trump is not known to be a big reader – or writer – so he'd probably have to find a ghostwriter to crank one out.
There are also reports that First Lady Melania Trump is planning to write a book about her White House experiences. If there is one, hopefully she will reveal secrets like what the message was behind her "I really don't care. Do you?" raincoat.
Unless your name is Obama or Trump – the news in the publishing business is not all good.  Recently Penguin Random House, the biggest publisher in the world, announced it was buying Simon & Schuster, the third largest publisher.  The shrinking number of publishers means fewer outlets and less competition to buy book proposals going forward.
Of course, not all the forthcoming books will be looking in the rearview mirror.  There are a bunch of Biden books in the offing. Frank Foer, who writes for The Atlantic has a deal with Penguin Press for a book on Biden's first 100 days. Ben Schreckinger, who works for Politico, has signed a deal with the publisher Twelve to do a book on the Biden family for publication in the second half of 2021. The New Yorker's Evan Osnos planned ahead – and published a book called Joe Biden: The Life, The Run, and What Matters Now one week before the election.
COMING SOON
In the coming year, there will be a bunch of books not only rehashing the recent election but also digging in on some of the issues that were central to it.  Look for retired Lieutenant Colonel Alexander Vindman's Here, Right Matters to be published on June 15.
Those of us in The Cipher Brief's Undercover book section are looking forward to a number of books that will likely be less political in the new year including: Eagle Down: The Last Special Forces Fighting the Forever War by Wall Street Journal reporter Jessica Donati, coming from Public Affairs Books in January.  Then there is Never Mind We'll Do It Ourselves about the rise of drone warfare, also coming in January, and Red Line: The Unraveling of Syria and America's Race to Destroy the Most Dangerous Arsenal in the World by Washington Post correspondent Joby Warrick coming from Doubleday in February.
There are also some works of fiction we are anticipating.  Two books in particular coming in March caught our eye: Red Widow, by former CIA analyst Alma Katsu about two women CIA officers involved in a threat to the Agency's Russia Division, and a book certain to NOT earn the "feel-good novel of the spring" description:  2034: A Novel of the Next World War by Eliot Ackerman and Cipher Brief Expert Admiral Jim Stavridis (Ret.). The book is described as "geopolitical thriller that imagines a clash between the US and China" and "the path from there to a nightmarish global conflagration."  And Cipher Brief Expert and former senior CIA Officer Marc Polymeropoulos' has a book coming next year titled, Clarity in Crisis: Leadership Lessons from the CIA.
PRACTICAL GUIDES FOR NATIONAL SECURITY EXPERTS
And here's a list worth checking twice.  Other Cipher Brief Experts penned books this year as well:
Alison Bouwmeester, Mission: Career Transition: A Career Change Guide for Intelligence, Military, Foreign Affairs, National Security and Other Government Professionals is certain to be a valuable resource for government employees looking to make a move to the private sector.
April Falcon Doss, Cyber Privacy: Who Has Your Data and Why You Should Care. Cipher Brief Expert and former Deputy Director of the NSA, Chris Inglis calls it, "A brilliantly written tour de force on privacy in the 21st century."
Daniel Markey, China's Western Horizon: Beijing and the New Geopolitics of Eurasia
ON OUR BOOKSHELF
It turns out that 2020 gave us a little extra reading time so we also read The Splendid and the Vile, Erik Larson's excellent book about Winston Churchill and London during the Blitz in World War II.
Most of our mid-2020 reading list was inspired by reviews or author interviews in The Cipher Brief.
Cindy Otis' book, True or False: A CIA Analyst's Guide to Spotting Fake News is a fantastic and extremely relevant read for everyone on your holiday list from your fifth grader to your grandparents.  We all need to understand how to assess the incredible amount of information coming at us.
Author Chris Whipple has a great book for espionage enthusiasts who want to know more about how things really work.  The Spymasters: How CIA Directors Shape History and the Future takes a deep dive into conversations with former D/CIA's.
BBC Correspondent Gordon Corera also has a fantastic book on what is certain to be an issue that the new administration has on the front burner.  Russians Among Us: Sleeper Cells Ghost Stories and the Hunt for Putin's Spies got double thumbs up from The Cipher Brief.
We also liked Putin's People: How the KGB Took Back Russia and then Took on the West, by author Catherine Belton, reviewed in The Cipher Brief by our expert, former Senior CIA Officer John Sipher.  This was an absolute favorite read of the year on the inner workings on how Russia has used illicit finance to fund its actions against the West, according to Cipher Brief COO Brad Christian.
Moving from Russia to China, Author Matt Brazil offered a legit primer in Chinese Communist Espionage: An Intelligence Primer that was reviewed in The Cipher Brief by Martin Petersen former Director of the Office of East Asian Analysis and the Office of Asian Pacific and Latin American Analysis in the CIA's Directorate of Intelligence. 
In the 'you can't make this stuff up' category, we like David Ignatius' The Paladin: A Spy Novel, which, like all of his other books, is as deeply researched as it was enjoyable. Given the number of former spies he worked with on the research phase of this book, it makes you wonder how much is pure fiction and how closely that fiction may align with what's happening in the real world.
We also recently read A State of Mind: Faith and the CIA by Cipher Brief Expert Rolf Mowatt-Larssen.  It is an unusual mixture of themes.  It combines tales of the author's efforts as a senior CIA officer in the immediate aftermath of 9/11 tasked with finding out if Al Qa'ida had obtained weapons of mass destruction – and a much more personal search to understand faith and mysticism.
Burn In: A Novel of the Real Robotic Revolution (that was quite favorably reviewed in The Cipher Brief) written by authors Peter Singer and August Cole. Cipher Brief CEO & Publisher Suzanne Kelly also chatted with one of the co-authors, Peter Singer in a State Secrets podcast and Cole wrote an excellent imagining of how NATO could face future war in TCB.
This was also a good year for former female CIA officers writing books. We interviewed author and former CIA officer Tracy Walder, about her story, The Unexpected Spy: From the CIA to the FBI, My Secret Life Taking Down Some of the World's Most Notorious Terrorists and former CIA officer Sarah Carlson's book, In the Dark of War: A CIA Officer's Inside Account of the U.S. Evacuation from Libya.
We also published some great reviews this year, especially one from Cipher Brief Expert and former NSA Deputy Director Rick Ledgett, who reviewed Thomas Rid's book, Active Measures: The Secret History of Disinformation and Political Warfare.
Hopefully this gives you an advantage as you set out to tackle your 'impossible to buy for' holiday list.  For those people on your list that you REALLY like, here's an insider tip:  Get them a membership to The Cipher Brief now, before prices go up in early 2021.
Interested in reviewing a book for The Cipher Brief?  Check out our Reviewer Guidelines
Check out more Under/Cover book reviews and sign up for the free Under/Cover monthly newsletter here