DHS Secretary Kelly's Border Remedies Differ from Trump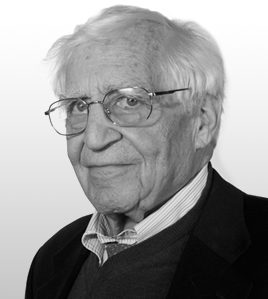 Walter PincusContributing Sr. National Security Columnist, The Cipher Brief
Last Tuesday, days before the current Trump ordered roundup of illegal aliens began, Homeland Security Secretary John F. Kelly went out of his way to urge members of the House Committee on Homeland Security to change the immigration law "if it is a bad law," otherwise he will have to enforce it to the fullest.
"On the problem of illegals," Kelly said, "the DACA individuals [the Obama program that deferred deportation of illegal immigrants who came to the U.S. as minors], I would just ask you, you know I have sworn to uphold the law. I beg you as a lawmaker, if it is bad law change the law so I can take that particular issue off the plate."
He went on, "I plead with you to change the law because I have to do what people like you have told me to do within our laws."
As a retired Marine general who once headed Southern Command and thus has knowledge about the problems of the southern border, immigration, illegals, and drugs, Kelly suggested several remedies to those problems which are outside the current proposals of the Trump administration.
President Trump has championed his wall as one way to stop illegal immigrants and drugs from coming into the U.S. He has also suggested taking steps to tax trade with Mexico to pay for the wall, thus negatively affecting that country's economy.
Kelly, instead, talked of the U.S. helping the economies of Mexico and Central American countries, saying, "If the countries to our south are better off economically and socially, then the people will rightly stay home with their families. So I think is important to have a good economy in Mexico and Central America."
As for halting drugs from entering the U.S., Kelly said several times during his three hours before the committee, that biggest step needed was to reduce demand within the U.S.
"It's all about demand," Kelly said at one point. "If we stop the flow of drugs up through Mexico and don't reduce demand, they will come up through the Caribbean, through Florida and up the East Coast." He said there were indications even now antidrug actions taken by the Obama and Mexican governments have led to shipments going into Puerto Rico and then being mailed into the U.S. mainland.
"We have to put together a comprehensive demand reduction policy," Kelly told the committee, which would include working to stop drug production in countries like Mexico, Peru, and Colombia and include rehabilitation programs for drug addicts in the U.S.
"We know how to do this, we have done it before," Kelly said, adding, "not necessarily through laws." He said drug demand will never go to zero but "if we don't stop the demand, shame on us."
When it came to refugees, Kelly did provide an indication of his ideas of the new "extreme vetting" process being discussed. There may be questions about what websites they look at with requests for passwords so "that we can see what they do," he said. Those refugees from countries like Syria will be questioned about where they got money to support themselves.
"If they do not want to give us the information…did not cooperate, they do not come in," he said.  
Kelly also made clear that Trump's plans to expand border protection will take time.
He said increasing his personnel by some 5,000 to 10,000 will take up to five years, based on the need for getting security clearances for new recruits and giving them the right training.
He also said that Trump's "magnificent wall" will not be what most people imagined.
After talking to Border Patrol personnel and others familiar with what's needed, Kelly said they want physical barriers where required, but "not something they can't see through." That eliminates the tall, thick "Great Wall of China" idea that Trump envisioned during his campaign.
Kelly made clear different sections of the 2,000-mile southern border with Mexico – which already has some 600 miles of some kind of fencing or barrier – the needs are for different elements and not all of it will be built at once. "Every sector is different," he said.
As for timing, Kelly said while designing new sections will begin, some planning has already taken place. Nevertheless, it could take up to two years before major construction under the Trump administration gets underway.
In fact, the Obama administration already has had underway a plan to vastly upgrade and expand what's called the Remote Video Surveillance System (RVSS) for protection not just on the southern border with Mexico, but also sections of the northern border with Canada above Blaine, Washington; Detroit, Michigan; and Buffalo, N.Y.
This system of tower-based, video and infrared, day/night surveillance cameras has existed on Arizona's southwest border, and upgrades have been taking place since 2013. Additional ones are already underway in Texas' Rio Grande Valley, according to a request for information put out last month by the Custom and Border Protection (CPB) contracting office.
There already are some 200 RVSS towers in place with another 156 contemplated, according to the CPB notice.
The RVSS is used to detect, track, identify, and even classify illegals attempting to enter the U.S. It appears to be an expansion of electro-optic systems developed a decade ago to protect American military forward operating bases in Iraq and Afghanistan.
The upgraded systems sought, according to the CPB proposal, will have 360-degree capability, be able to have continuous tracking of multiple targets simultaneously, and enable operators to follow a target from one RVSS detection tower to another. In non-urban areas, operators will be able to illuminate target locations, making them visible with Night Vision Goggles.
For urban areas, operators should be able not only to illuminate target areas, but also to broadcast a pre-recorded or live message to aid in the capture of individuals.
The system is to be able to detect and track in remote areas for up to 7.5 miles, suburban and rural areas for up to 5 miles, and urban environments for 3 miles. They are to be capable of identifying facial features, clothing colors, license plate numbers, and any arms, such as rifles or shotguns.
System operators will work from CBP Sector Stations or in some cases from forward operating base facilities, and each will monitor from one to four RVSS subsystems. The operators are to be able to catalog collections so they can be used in future legal cases.
Given the complications of such a contract, the first request for bids on this element of the RVSS upgrade are not expected before December of this year, according to the CBP contract office.
President Trump has both overstated the threat facing Americans from illegal immigrants and totally ignored in his public pronouncements and tweets what the Obama administration and its predecessors have been doing to meet the problem.
The president would do well to include Secretary Kelly's suggestions that the immigration laws need to be changed and put together a nationwide program to reduce the U.S. demand for drugs.