Can Tillerson Sing Trump's Tune on North Korea?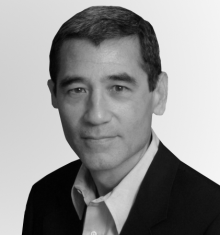 Gordon ChangAuthor, The Coming Collapse of China
Rex Tillerson could be the worst of the 69 secretaries of state in the history of the republic, but he did not deserve the drubbing he took Sunday from his boss.
Moreover, Washington's efforts to disarm North Korea were not served by the public humiliation of America's chief diplomat over the weekend.
"I told Rex Tillerson, our wonderful Secretary of State, that he is wasting his time trying to negotiate with Little Rocket Man," President Trump tweeted Sunday morning. Then came the second blast "Save your energy Rex, we'll do what has to be done!"
It was bad enough that Trump blasted "Rex" in public, but to compound the sin, the president did so while Tillerson was in Beijing, talking to the Chinese about disarming North Korea. China insists, as a price of its enforcement of sanctions, that America try to negotiate with Pyongyang. Trump's words, therefore, undercut efforts to get Beijing to cut off the flow of cash to the stocky Kim Jong-un, also now known, thanks to Trump's previous insults, as "Little Rocket Man."
Despite everything, Trump had every right to be frustrated with Tillerson, who has appeared to be pursuing his own policy, independent of the president's, on North Korea. Trump had made it clear that now is not the time to be in discussion with Pyongyang. At the end of August, the president, leaving no room for interpretation, tweeted: "Talking is not the answer!"
Yet Tillerson obviously believed it was. "We are probing, so stay tuned," he said Saturday in the Chinese capital, in response to a question at a news conference. "We ask, 'Would you like to talk?' We have lines of communications to Pyongyang. We're not in a dark situation or a blackout. We have a couple of direct channels to Pyongyang. We can talk to them. We do talk to them. Directly, through our own channels."
Most commentators agree with the secretary of state on the need for talking, but even if he was right on the issue, he had an obligation to implement the president's policy and to support it in public. Trump's approach to North Korea, highlighted by his mid-spring presidential directive and his September 21 executive order, is the relentless cutting off of funds to the Kim regime.
Trump's sanctions campaign might actually work. And Tillerson's efforts to establish negotiations so far have not. The secretary of state embarrassed himself—and his country—on August 22 when he said he saw "a pathway in the near future to having some dialogue." Then, Tillerson pointed out that the North, since the adoption of U.N. sanctions on August 5, had "demonstrated some level of restraint that we have not seen in the past."
"We hope that this is," he said, "the beginning of this signal that we've been looking for."
It was not. On August 29, the North Koreans tested another missile, provocatively arcing it over Japan. On September 3, they detonated what now appears to be a thermonuclear device.
It was in this context that Tillerson made his comments in Beijing Saturday. If he felt compelled to say something about dialogue, he should have adopted the words of his spokeswoman, Heather Nauert. "Despite assurances that the United States is not interested in promoting the collapse of the current regime, pursuing regime change, accelerating reunification of the peninsula, or mobilizing forces north of the DMZ, North Korean officials have shown no indication that they are interested in or are ready for talks regarding denuclearization," she said in a statement Saturday.
Nauert's statement, in all probability, would not have offended Tillerson's Chinese hosts and would have, at the same time, supported the president's policy. Instead, the secretary of state went off the range with both a disclosure that did not have to be made—that the administration had channels to the North Koreans—and the announcement of American attempts to feel out Pyongyang.
At the moment, the story is not Tillerson's over-eagerness but, as it should be, Trump's public rebuke. "My first reaction upon reading the tweet was disbelief," wrote David Maxwell of Georgetown University's Center for Security Studies, perfectly capturing the mood in the American capital immediately after the president unleashed his attack on Tillerson.
But it is the president who has the duty to enforce message discipline, something he has not done well in past months. If he cannot get his secretary of state on the same page, he should take Tillerson out of the spotlight, or even fire him perhaps. After all, it is not like his "wonderful" secretary of state has distinguished himself in office.
Despite the interagency review on North Korea initiated in the first weeks of the Trump administration, there has been a chaotic feel to policy in the area, in part because of the apparent impulsiveness of the president himself.
For the moment, Sarah Sanders, the White House spokeswoman, has made clear the Trump administration's position. Apart from discussions about detained Americans, she said on Monday, there will be no conversations with North Korea "at this time."
That closes—or should close—the debate inside the administration. For the most part, the president has gotten it right about talking with the North Koreans. If negotiations were to start now, the Kim regime would, as it did during the Six-Party talks that began in August 2003, just use discussions to stall for time to perfect its arsenal.
There will surely be a time to talk to Pyongyang, but only after Trump's strict sanctions and those of the Security Council have had time to make Kim Jong-un more amenable to denuclearization.
Debate outside the administration, of course, will continue. And, despite what Sanders said Monday, there is one channel of communication that is vital to open now. Georgetown's Maxwell, a retired U.S. Army Special Forces colonel with five Korea tours, believes Washington and Seoul should try to initiate military-to-military talks with Pyongyang. In his mind, these discussions would be "not to supplant diplomacy or to negotiate denuclearization but to begin a deterrence dialogue."
It took years to work out nuclear deterrence with the Soviets. We need to initiate contact with Pyongyang to ensure that another impulsive leader, Kim Jong-un, does not think of using his fearsome arsenal.
Deterrence is the one thing that has kept the peace since the Korean War armistice of July 1953. And with the extraordinary events of past weeks, including those of this weekend, the U.S. has to work even harder to maintain that fragile peace.