Anti-Mueller Campaign: Building Wall Against Future Impeachment Push?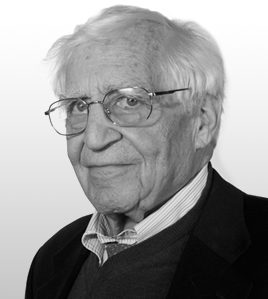 Walter PincusContributing Sr. National Security Columnist, The Cipher Brief
A coordinated operation is underway between the White House and Republican members of Congress to undermine Special Counsel Robert A. Mueller III's investigation into Russian interference in the 2016 presidential election, just as the inquiry begins to zero in on President Trump and his closest advisers.
Their joint campaign is clear in the clamor over anti-Trump messages between two former members of Mueller's investigative team and a recent new complaint over Mueller's acquisition of emails from the Trump transition team.
The purpose is less to support a possible Trump effort to fire Mueller—that would only add to any obstruction of justice charge—but rather to weaken the evidence from the Special Counsel's investigation, should it be forwarded to Congress as part of an impeachment package.
On Dec. 12, Sarah Isgur Flores, director of public affairs at Attorney General Jeff Sessions' Department of Justice, gave some news media unusual access to about 375 private text messages exchanged over a 15-month period during the 2016 presidential campaign between two FBI officials, Special Agent Peter Strzok and attorney Lisa Page.
Some of their text messages indiscreetly bashed Trump and other political figures while some of the others appeared to favor Hillary Clinton. Strzok had been part of the FBI team investigating Clinton emails and a leading investigator in Mueller's early inquiries into Russian election interference. Page, a lawyer, briefly helped Mueller's team early this year.
On the same evening as the Justice Department access to reporters, some of the exchanges appeared on Fox News and in stories published by Breitbart, Politico and The Washington Examiner.
The next day, the texts became the main vehicle for many Republican members of the House Judiciary Committee to attack the credibility of Mueller and his staff as they questioned Deputy Attorney General Rod Rosenstein. Several GOP members questioned whether the messages showed widespread political bias against Trump among members of Mueller's team.
"We recognize we have employees with political opinions," Rosenstein responded to one such question. "And it's our responsibility to make sure those opinions do not influence their actions."
One Republican member of the panel, Representative Steve King of Iowa, went as far as to raise the question that, if Strzok "has his hands in this many things," could it bring into play "the fruit of the poisonous tree?" That's a broad reference to the legal notion that evidence becomes tainted and unusable if obtained illegally. In this case, he was implying that, if Strzok was biased, that could affect the usability of evidence he gathered during his interrogations or collection of information.
"Typically, our cases would be prosecuted based upon witnesses and documents, not upon the agent, unless the agent, personally, were a witness in the case," Rosenstein said. "But that would certainly concern us, if there were any tainted evidence in the case."
Asked later if he had heard that Strzok or any other special agent had conducted an illegal search or seizure, Rosenstein replied, "No."
On Dec. 14, Trump picked up on the example of the Strzok-Page texts, telling reporters: "It's a shame what's happened with the FBI, but it is very sad when you look at those documents [the text messages], and how they've done that is really, really disgraceful. And you have a lot of very angry people that are seeing it."
The Strzok-Page exchanges actually were an old story, although now actually quotable, thanks to their being made available by Justice to reporters and TV producers. Back on Dec. 7, Breitbart and Fox News first reported their existence and the fact that they had first been obtained in July by Department of Justice Inspector General Michael Horowitz as part of his inquiry into the FBI's handling of the Clinton emails. When Mueller first learned of the Strzok-Page messages four months ago, he immediately transferred Strzok out his investigative team, and there was no public stir.
So why a ruckus now?
It seems House Intelligence Committee Chairman Devin Nunes, a California Republican whose pro-White House actions lost him the leadership of that panel's Russia inquiry earlier this year, sought the texts after an informant reported that "documentary evidence" existed about Strzok obstructing Nunes' own probe. Nunes had been looking into the dossier compiled by former British spy Christopher Steele that contained allegations of Trump links to Russia.
Inspector General Horowitz agreed that when he finished with the texts in his own inquiry, they could be released to congressional committees. But the Justice Department was to check if that release "met applicable ethical and legal standards, before providing them to Congress," according to a letter Horowitz wrote last Friday in answer to questions from Democratic House members.
"The Department did not consult with OIG [Office of the Inspector General]" before providing them to Congress," Horowitz wrote. Nor did they "consult with the OIG before sharing the text messages with the press."
Justice spokesperson Flores tweeted Friday that she released the texts after consultation with "senior career ethics advisors." Those advisors, she wrote, "determined that there were no legal or ethical concerns, including under the Privacy Act, that prohibited the release of the information to the public, either by members of Congress or by the Department." It would be interesting to know who made such a determination.
This weekend, a new anti-Mueller front opened.
Kory Langhofer, an Arizona attorney representing Trump for America, the president's transition team, tried to undermine the Mueller probe's credibility by claiming that the FBI investigators in August improperly obtained thousands of transition emails from career employees of the General Services Administration (GSA), the federal government organization holding legal possession of the materials.
Mueller's office, through its spokesman Peter Carr, said, "When we have obtained emails in the course of our ongoing criminal investigation, we have secured either the account owner's consent or appropriate criminal process."
The material originally was turned over to GSA when its chief legal advisor and general counsel was Richard W. Beckler, a Trump appointee who joined the administration last May. Since 2011, he had been with Bracewell & Giuliani, the firm associated with former New York City Mayor Rudy Giuliani.
Langhofer's letter alleged GSA "unlawfully produced" private materials, including privileged communications that Mueller then used as part of his Russia investigation. Ironically, it was Langhofer who back in June circulated a memo to transition officials that instructed them to save any records related to "several pending investigations into potential attempts by Russian interests to influence the 2016 election."
Instead of going to federal court for an order to prevent Mueller's continued use of the emails until he or transition lawyers could review the materials, Langhofer instead sent his letter to the House Oversight and Government Reform Committee as well as the Senate Homeland Security and Governmental Affairs Committee.
Asked his view of Mueller's acquisition of the transition emails as he returned Sunday from Camp David, Trump said, "Not looking good. It's not looking good. It's quite sad to see that. My people were very upset to see that. A lot of lawyers thought that was pretty sad."
On the other hand, a spokeswoman for Rep. Trey Gowdy (R-S.C.), chairman of the House Oversight Committee, said Sunday the issues raised by Langhofer were "specific legal issues" regarding claims of privileged information and that those matters belonged in court, not Congress.
Consider the GSA matter a bit of kindling on a fire being built under the Mueller investigation.
The real fuel comes from Trump tweets and statements and recent attacks on the FBI, Mueller's staff, and Mueller himself by Republicans in House and Senate hearings. They recall similar efforts in the past that damaged former FBI Director James Comey and, before that, questioned the intelligence community's unanimous finding that Russian President Vladimir Putin ordered Russian interference with the presidential election.
It's clear that the goal of these activities –and there will be more—is to give pro-Trump members of the House Judiciary Committee material to fight a possible impeachment effort in the coming year.