General Michael Hayden on Threats Foreign and Domestic – Part One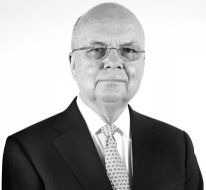 General Michael HaydenFormer Director, CIA and NSA
As a best-selling author and television commentator, General Michael Hayden (ret.) has been vocal about the threats he sees – both foreign and domestic.  The former head of the CIA and NSA (and member of The Cipher Brief's Board of Directors) has famously said at The Cipher Brief's Annual Threat Conference – that the world has been more dangerous – but never, has he seen it more complicated.
General Hayden sat down with Cipher Brief CEO & Publisher Suzanne Kelly to talk about the most serious issues with far-reaching consequences, including the murder of Washington Post Journalist Jamal Khashoggi, Iran's bad behavior, Russia's grand strategy and the private sector taking a more aggressive posture in cyber.
This is Cipher Brief Level I Member Only content. It can be accessed via login or by signing up to become a Cipher Brief Member.  Joining this high-level, security-focused community is only $10/month (for an annual $120/yr membership).
Cipher Brief Members engage in high-level conversations about national and global security issues every day. If you're not already a member, you should be.
If you are experiencing any issues with signing up or signing in, please drop an email to [email protected].
We look forward to welcoming you to the community!