Expert Commentary
First Casualty in Russian War Games is Truth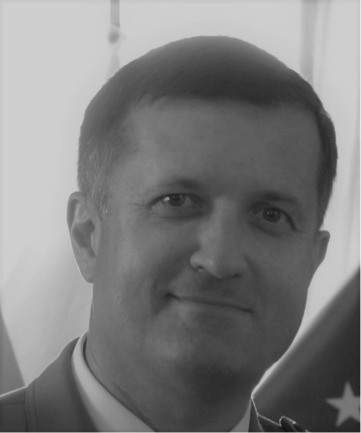 Brigadier Genergal (ret.) Jarosław StróżykFormer Deputy Director of the Intelligence Division, International Military Staff, NATO
Defense and military experts from around the world have been anxiously watching the preparation phase for the mid-September Zapad 17 exercise in Belarus, the Baltic Sea, western Russia, and the Russian exclave of Kaliningrad, essentially a war rehearsal. Russia is expected to mobilize nearly 100,000 troops and showcase some newly developed shiny objects, a tangible step stemming from Russia's Defense Modernization Plan for 2011-2020.
Russia still claims that the number of participating troops will not exceed the threshold of what is allowed under the Organization for Security and Cooperation in Europe's Vienna Document without international observers, staying below 13,000 troops. It's just that these troops will coincide or overlap with other exercises and training drills that may not be formally identified as part of Zapad 17, the Russians say. This fake number of troops means Moscow does not have to invite international observers, which stands in contrast to the NATO practice of inviting Russian observers to exercises, like with the recent Saber Guardian 17 drills in Bulgaria, Romania, and Hungary, which had 25,000 troops, including 14,000 U.S. soldiers. However, Belarus has announced some observers will be invited. How many and what they will be able to observe are unclear.
Zapad 17, which will also involve Russian civilian agencies, is intended to test Russia's contingency plans for a potential major conflict with NATO. Some analysts claim the exercise is poised to be Russia's largest and most complex display of combat forces since the end of the Cold War. However, this doesn't seem to be the case. In fact, the scope and breadth of Zapad will likely stay at the same level of prior Zapad exercises and resemble scenarios of previous strategic drills, including Zapad 09, Zapad 13, and Vostok 14 (which mean "East" in Russian). What should be more worrying is that it seems that Zapad 17 might close the strategic loop stemming from the first Zapad exercise in 2009. Russian Armed Forces have improved significantly in strategic air-lifting, intelligence collection and surveillance, and Anti Access/Area Denial (A2/AD) capability, among other crucial areas in modern warfare.
Politically, Zapad 17 aims to provoke Poland and our Baltic friends into reacting in a way that cements our alleged "Russophobic" status in NATO, thereby potentially creating a division between the eastern NATO countries who don't want to ease relations with Russia and other NATO countries who may think differently about the Russian threat. Experience and history tells us this will be yet another anti-Western, anti-U.S., and anti-Polish drill. It should be called Anti-Zapad (Anti-West) 17.
But Zapad 17 itself isn't making Poland or our neighbors particularly nervous. We have grown accustomed to this kind of show of force and all kinds of snap exercises on our eastern and northern borders. We are glad, however, that we managed to convince our U.S. and NATO friends that Russia is using a "post-truth" approach in each and every case of informing about its military activity, be it drills or real operations. We've been sending these messages for the last nine years.
This year, one planned manoeuver during Zapad 17 in Belarus is alarming Eastern Europeans, as we view it as an attempt by Russia to permanently deploy Russian forces and equipment closer to NATO – although the Russians won't say that. Units of Russia's newly formed First Guards Tank Army are expected to establish a forward command post in western Belarus in training areas near Brest, on the Polish border, and Grodno, near Poland and Lithuania.
Russia keeps lying about the real number of participating troops in its proclaimed exercises. Moreover, Russia had staged more than a dozen large drills with no advance notification over the last three years. 155,000 troops participated in the annual strategic exercise Vostok 14, while the Russians declared only 20,000 would participate.
Moscow also clearly violated the Intermediate-Range Nuclear Forces (INF) Treaty. In Vostok 14 and Centre 15, Strategic Rocket Forces tested R-500 ground-launched cruise missile (GLCM), a modification of the Iskander-K weapon system, which far exceeds the INF protocols with a reported 2,000 km range.
Zapad 17 should shed new light on the tactics and technologies that are turning Russia's military into a global player. Military technologists are especially curious to see if Russia will unveil new drones and tactics for employing them. New equipment will probably be comprised of cruise missiles Kh-101 and Kh-102, which are capable of carrying nukes by Tu-95 or Tu-160 strategic bombers. The Russians at Zapad will continue to exploit drones for intelligence collection and surveillance and make progress in this domain. We may also get to see Russia making good on its promises to start using unmanned aircraft, as well as unmanned ground vehicles and small drones that work together to augment ground forces. To top it off, Moscow will continue weaponizing information and making successful internal and external propaganda statements about the defensive nature of the drills, which they say are simply a reaction to NATO's offensive posture.
The NATO intelligence enterprise and each member country's intelligence service have to analyze and carefully watch smaller exercises that will take place on the outskirts of the main venue. In the past, operational "maskirovka," or Russian military deception, covered the airlift and other means of the transfer of strategic forces to contested regions.
Zapad 13 and later drills, including Nerushimoye Brastvo 13, were used to stage preparations for war with Ukraine. 150,000 troops were concentrated along the Ukrainian border in a "practicing" scenario against a fictitious Uralia state. That was also the case with the Caucasus 2008 exercise before the war with Georgia and the Centre 15 drills, when the Russians transferred 50 aircraft vehicles to Hmeymim Air Base in Syria through Russian bases in Mozdok and Krymsk and likely the Iranian airbase in Hamadan. In October 2016, during a logistic exercise of the West Military District, the Russians transferred the launchers of the mobile short-range ballistic missile system 9K720 Iskander-M (SS-26 Stone) to Kaliningrad Oblast using the civilian ship Ambul.
The major aim of Zapad 17 is to intimidate Poland, Estonia, Latvia, and Lithuania. Nevertheless, the Russian General Staff will use every opportunity to test NATO procedures – most obviously, the NATO Air Policing Mission, where starting on September 1, the U.S. Air Force will take responsibility for controlling the air space over the three Baltic NATO members. It's the biggest area for potential Russian MiG aircraft provocations and for practicing the A2/AD capability to deny access to the Baltic Sea area.
Zapad 17 is not about abstract readiness. Russian President Vladimir Putin will keep testing the transatlantic community at the same time he's testing the Russian ability to pursue its own goals, especially in the current fragile international political-military situation.