Expert Commentary
European Intel Bound Closer by Terror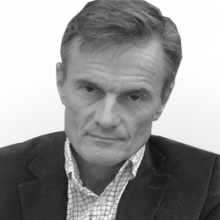 Nick FishwickFormer Senior Member of the British Foreign Office
In the wake of the deadly terrorist attack in Barcelona, Spain, Spanish authorities and partner nations' intelligence services will be working to uncover as many details as possible about the plot and the perpetrators. How do intelligence agencies and police forces cooperate in a fast developing situation such as Thursday's attack? The Cipher Brief's Mackenzie Weinger reached out to Nick Fishwick, a former senior member of the British Foreign Office, for his thoughts on counterterrorism cooperation between the United Kingdom and Spain.
The Cipher Brief: A vehicle being used for an attack is not necessarily a hallmark of international terrorism, but this attack has reportedly been claimed by ISIS. We also saw a similar tactic used in a terrorist attack by white supremacists in Virginia. In a situation like this, what are authorities looking for to understand the threat and who is responsible?
Nick Fishwick: The Spanish authorities will be looking at forensic evidence and intelligence leads: who rented the vehicle (this has already led them to someone of North African origins, who may be innocent), how they paid for it and whether there are any possible links with Islamist or other terrorists or violent extremists. As they get an idea of who was immediately involved in an attack, the authorities will build up a picture of their network, if they have one, any overseas connections, their movements, what they have been looking at online, and whom they have been in touch with online.
This should give a picture of the motives of the killer or killers, whether it was a lone killer or he had a support cell, whether he was practically helped or inspired by overseas terrorists, etc. The Spanish will be in touch with other intelligence and security services from friendly countries, including the U.S., U.K. and France.
The Spanish Prime Minister has said that this is an Islamist attack so presumably evidence has been found linking the attack, and possibly the explosion that took place in Spain last night, to violent Islamists. This does not, of course, mean that the attack was conducted directly by ISIS, who have claimed responsibility, but it looks likely that the killer or killers were inspired by ISIS.
TCB: What is the overall threat landscape in Spain? What are the counterterrorism efforts focused on there?  
Fishwick: Of course, there is a violent Islamist threat in Spain. As we all remember there was a terrible series of bombings in Madrid in 2004 when nearly 200 people were killed. About 4% of the Spanish population is Muslim, and there is an interesting history of Islam in Spain going back several centuries. Political volatility in North Africa may affect Spain. I understand that ISIS and al Qaeda are not the only terrorist threats in Spain, and there was a problem with separatist terrorism in recent years, but I think Islamic terrorism will now be seen as the main terrorist threat there. And however well-integrated most Muslims are in Spain, as we have seen in the UK, it only takes a small number of disaffected people to launch attacks, especially of this nature.
TCB: What's the level of collaboration between authorities in Spain and the UK? How does the UK interface with Spain in the coming days to investigate this situation?
Fishwick: As with other European countries, the level of cooperation on counterterrorism between the UK and Spain is extremely close and both countries benefit from each other's expertise and common commitment not to let the terrorists win. So the British, like the U.S. and many other friendly countries, will be sharing intelligence, experience, expertise, and analysis to help the Spanish understand the attack including any overseas connections. I would expect the UK police and other agencies focusing on terrorism to be working around the clock right now and over the coming days: an attack against a close friend is an attack against us all.
TCB: We keep seeing attacks that use this tactic of driving a vehicle into a crowd. Regardless of the motive — what can be done to prevent it? 
Fishwick: Of course in the U.K., some of the areas which are obvious terrorist targets — airports, government buildings etc. — have iron bollards or concrete blocks to stop people either ramming explosive-laden vehicles into buildings or driving onto the sidewalks as was done in this attack and the recent London attacks. But you can't make everywhere safe in this way.
We will have to persist in protecting the most high-profile and vulnerable targets, and otherwise rely on good police and intelligence, including the support of local communities, to try and stop attacks before they happen.
But as I have said before, in a free society you just can't expect to always spot an attack while it is being planned – especially one, which may have been the case here, where there may not have been many obvious clues for the authorities to spot.
TCB: There has been repeated criticism that EU members do not adequately share intelligence information. Has that changed at all in light of this rash of attacks over the past two years?
Fishwick: In this case, this is not likely to be an issue. Intelligence and security cooperation tends to be done most effectively on a bilateral basis, and in the case of Spain, they have nurtured extremely close ties with the UK, other European countries, and the U.S. over many decades. I think some other countries may have belatedly realized the need for closer intelligence relationships after the attacks in Europe over the last two or three years, but this is not a lesson that Spain needed to learn.
TCB: What else do you want to highlight about this situation? 
Fishwick: My final comment — watch what emerges. No two attacks are ever exactly the same, and at this stage, while it looks like a relatively unsophisticated attack, there may be much more to it. Reports of additional terrorist incidents outside Barcelona lead one to fear that something bigger has been planned.
We need to pause before jumping to conclusions, judge events and "facts" skeptically, not overreact, and maintain our values.