Dead Drop: March 23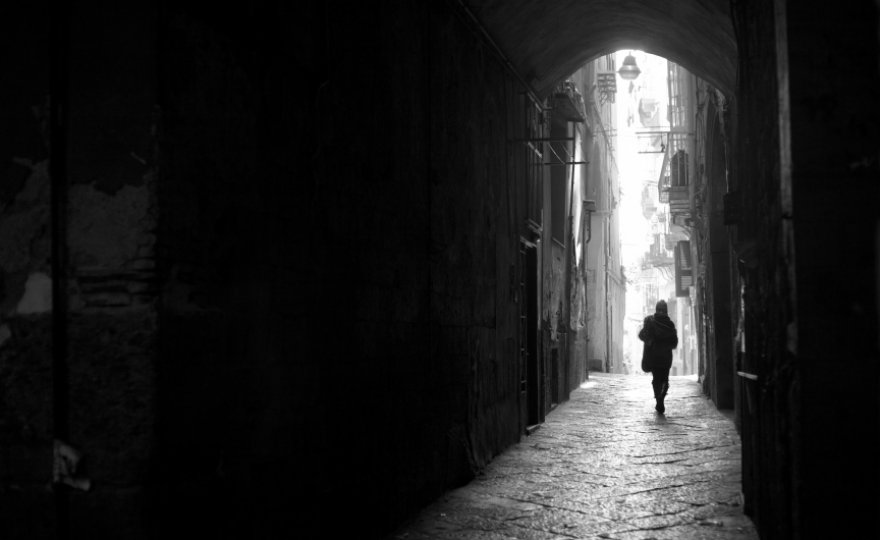 COHN OF SILENCE: Apparently a big fan of on-the-job training, President Donald Trump (according to Politico) recently offered the job of CIA director to outgoing White House economic adviser Gary Cohn. Cohn, who has no apparent experience in intelligence, reportedly accepted the position, only to have Trump change his mind. On the surface, you wouldn't think that a guy who just quit in a huff over tariffs would be offered – or accept the position. The job, of course, is being vacated as a result of Mike Pompeo's nomination to be Secretary of State. Fortunately, cooler heads prevailed, and the president nominated career CIA officer Gina Haspel instead.
TELL US WHAT YOU REALLY THINK, JOHN: Former CIA Director John Brennan is not a big fan of the decision to fire Andy McCabe just hours before the ex-FBI official would have qualified for full pension. In a tweet, Brennan said to the president: "When the full extent of your venality, moral turpitude, and political corruption becomes know, you will take your rightful place as a disgraced demagogue in the dustbin of history." Apparently, there were a lot of people who agreed. When last we looked, there were around a quarter million folks who "liked" the post. Among them was former U.N. Ambassador Samantha Power, who opined that it was not a "good idea to piss off" Brennan. But, as it is with most things these days, there was also a large number of people who took the opposite tack. Include in that number Senator Rand Paul, R-Ky., who denounced Brennan's comments as "disgraceful." Fox News pointed out that Paul's pique against Brennan goes back a long way. In 2013, Paul staged a 13-hour filibuster to try to block Brennan's nomination to become CIA Director, in part because Brennan did not answer to Paul's satisfaction whether the Obama administration would conduct drone strikes on Americans on U.S. soil. Speaking of Fox News, Tucker Carlson used Samantha Powers' "don't piss off John Brennan" line to suggest that is why some folks fear the "deep state."
HOMELAND GETS REAL: Eagle-eyed viewers of the Showtime TV series "Homeland" who are also national security experts – might have noticed in the most recent episode a small part played by the former head of the National Clandestine Service (and Cipher Brief expert) Mike Sulick. The Cipher Brief contacted Sulick to ensure that we were not just seeing things. He told us that it was indeed him on screen, and that this was his: "… 15 milliseconds of fame." Sulick added that it was likely his "debut and swan song all in one." He explained that one of his former bosses is a technical advisor to the show and, since Homeland decided to focus on Russia this season, Sulick, a Russia expert, was invited to the show's annual "spy camp" where he regaled cast, crew and writers with stories about evil Russkis and the challenges of living and working in Moscow. Sulick and the other experts were invited to visit the set in Richmond where Homeland was being shot. While there, Sulick was asked if he would be willing to do a brief walk-on as a "guy from State Department."
"No problem," he said, as he had "played that role for almost 30 years."
POCKET LITTER: Bits and pieces of interesting /weird stuff we discovered:
Persian Spring: Over at the State Department, where Rex Tillerson has taken his hand off the tiller, it fell to Deputy Secretary of State John J. Sullivan to issue a statement "as spring arrives" to "wish the people of Iran and everyone who celebrates this wonderful tradition a happy Nowruz." The holiday marks the Persian New Year when celebrants engage in deep cleaning. Looks like the President got off to an early start, cleaning house by canning his Secretary of State. Trump issued his own "happy Nowruz" proclamation noting that: "Twenty-five centuries ago, Darius the Great asked God to protect Iran from three dangers: hostile armies, drought, and falsehood." Seems like a pretty good New Year's wish for all of us.
A Cambridge Too Far: Cambridge Analytica made news this week. The data analytics company's CEO, Alexander Nix, was caught on hidden camera seeming to tell reporters, who were posing as Sri Lankan potential clients, that his company could conceivably help entrap political opponents by setting them up with attractive women and filming the encounters. Who would employ such an outfit? Well, apparently the U.S. State Department. According to Axios, Strategic Communications Laboratories, an offshoot of Cambridge Analytics, appears to have an open contract with the State Department's "Global Engagement Center" to fight ISIS's online presence. If you start to see photos showing up online of ISIS leaders in compromising positions with cute Ukrainian girls, you'll know the contract is working. (Note the company nixed Nix on Tuesday, suspending their CEO.)
NETWORK NEWS: Not a day goes by when members of The Cipher Brief Network aren't making news. Here are just a few examples from this week:
Undue Command Influence: A tweet from former CIA and NSA Director, General Mike Hayden about the abrupt termination for FBI official Andrew McCabe was widely quoted. Hayden said that if the investigation of McCabe had been handled under the rules that pertain to military justice, it would have been thrown out because of what the military calls "undue command influence."
His Own Worst Enemy: Former DNI Jim Clapper told CNN much the same thing about command influence, and said that the president's tweets reflect what he is actually thinking about, making him his own worst enemy because of his intemperate comments.
Fake Advice for a Fake President: No, we mean Russian President Vladimir Putin. Former NATO Supreme Allied Commander and current Dean of the Fletcher School of Law and Diplomacy at Tufts, Admiral James Stavridis, provides in Bloomberg View this week some imaginary advice Russian bureaucrats might provide Putin on his "stunning election victory."
WHAT'S ON THEIR NIGHTSTAND? (Our contributors tell us about what they're currently reading)
1) Leonardo da Vinci, by Walter Isaacson. Da Vinci was a visionary and a genius…. Way ahead of his time. And Isaacson is a great writer.
2) The Way of the Strangers: Encounters with the Islamic State, by Graeme Wood. An FBI colleague told me I should read this book to better understand the Islamic State. Wood writes about the Islamic State and what drives them. He profiles some ISIS members and supporters and discusses what they want, how they think, etc. It is a deep look into the Islamic State and their supporters. A fascinating, if sobering, book.
— Keith Hulburt, former senior intelligence officer in the CIA's Directorate of Operations
IF YOU SEE SOMETHING, SAY SOMETHING: Got any tips for your friendly neighborhood Dead Drop? Shoot us a note at [email protected] or [email protected].