Dead Drop: September 1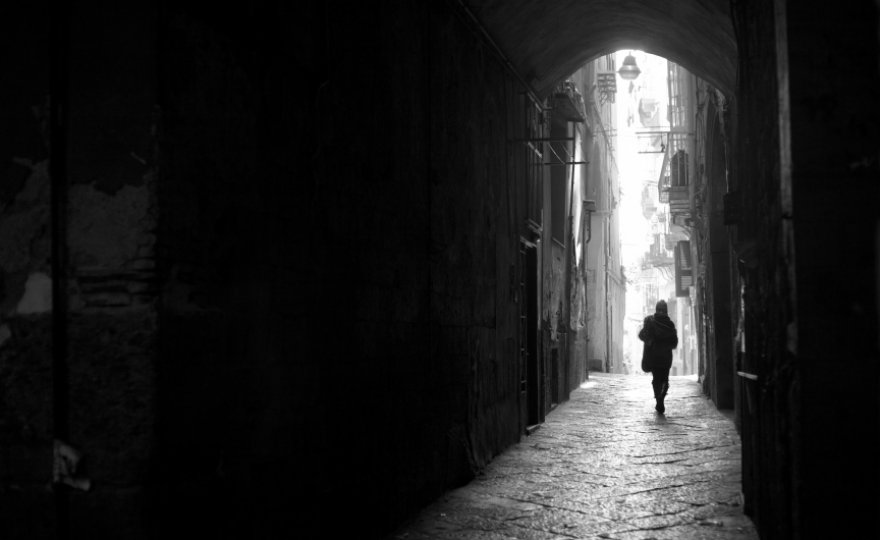 OPERATION DESERT DORM: Various press accounts say that a serving CIA officer has sued his former boss, a base chief at some unrevealed location, claiming that his career was derailed after he complained about her management style. The officer claims his base chief, "placed her personal needs of cooking, baking, socializing, entertainment, exercise and shopping above the needs of the mission." In the lawsuit, the officer says his boss put people in danger by ordering them to transit conflict areas for shopping missions – apparently to support her penchant for cooking. According to reports, the CIA has filed a response, asking the court to dismiss the case. The Agency may have been sending a signal when they gave the disgruntled officer the pseudonym "James Pars" for the lawsuit. "PARS" is CIA lingo for efficiency reports. Mr. Pars accused his former boss of running her base "like a college dorm." We bet the toga parties were awesome.
SHIPS THAT GO BUMP IN THE NIGHT: At the end of a 20-minute Facebook live session, Chief of Naval Operations Admiral John Richardson seemed to put to rest speculation that recent tragic collisions at sea might be the result of cyber attacks. According to Navy Times, Richardson said, "To date…the inspections we've done shows no evidence of any kind of cyber intrusion." It is perhaps a sign of the times that, to many people, hacking is a more plausible explanation than bad seamanship in the deadly accidents. An article in the U.S. Naval Institute News service this week said that the Navy's investigation into possible cyber intrusion even has a code name, "Operation Orion Hammer."
WHO'S ON FIST? Nick Warner, the head of Australia's overseas intelligence agency, got himself in a bit of bother recently while on an official visit to the Philippines. Warner wrangled an appointment with Philippines President Rodrigo Duterte. During a photo op, both men smilingly executed a "fist bump" gesture.  But since Duterte is  also known for executing thousands of his own citizens – the photo op gesture appeared to some folks as a bit too chummy.
NO RESTROOM FOR THE WEARY: Last week we noted press accounts that the Secret Service had spent $60,000 on golf cart rental to support President Trump's golf habit. Now comes word in USA Today that during his 18-day "working vacation" in Bedminster, NJ, the USSS plunked down $7100 to rent portable toilets. That might sound like a lot – but we understand they were high end port-a-Johns. Still, the news is jarring for an agency that is not flush with cash.
POCKET LITTER: Bits and pieces of interesting /weird stuff we discovered:
Wormwood: Netflix has just released a trailer for a new series to be released on December 15 called "Wormwood." The program is about CIA experiments with LSD in the 1950s. According to recent press accounts, the series will be a blend of dramatic TV series and documentary.
You Don't Own Jack: Tom Clancy's widow, Alexandra, is suing to regain rights to her late husband's classic character, Jack Ryan. This is just the latest in 30 years' worth of legal wrangling over who controls the fictional fate of a young CIA analyst who rose through the ranks to lead the Agency. The lawsuit is pretty convoluted – with Ms. Clancy going after the personal representative of Tom's estate who she claims mishandled the Ryan rights.  Details are in The Hollywood Reporter.
Road to 9/11: "History" (which used to be called "The History Channel" but seems to have dropped the "channel" for some reason) has a six-hour, three consecutive night documentary they are launching on Labor Day called "Road to 9/11." Cipher Brief contributor John McLaughlin was among those interviewed for the program, which also includes Leon Panetta, White House Chief of Staff during the Clinton Administration; Richard Clarke, National Coordinator for Security and Counterterrorism during the Clinton and George W. Bush administrations; Stephen Hadley, an advisor to President George W. Bush and Steve Simon, Senior Director at the NSC.
NETWORK NEWS: Not a day goes by when members of The Cipher Brief Network aren't making news.  Here are just a few examples from this week:
Former CIA senior operations officer John Sipher had an opinion piece in "Lawfare" this week offering a redefinition of 'winning' in Afghanistan.
Former Acting CIA Director Michael Morell was quoted in the New York Times saying, "For every 100 hours I spent in the Situation Room talking about how to deal with terrorists that already exist, maybe we spent 10 minutes talking about winning hearts and minds and de-radicalization."
Retired four-star Navy Admiral James Stavridis has an Op-Ed in the Boston Globe saying that "we have a military to defend our values, not tear them down."
WHAT'S ON THEIR NIGHTSTAND? (Our contributors tell us about what they're currently reading)
John McLaughlin, former Acting and Deputy Director of the CIA:
"I'm continuing to leaven my foreign policy reading with a rich menu from other disciplines.  My latest is A Life in Letters, edited by Matthew Bruccoli. This is the personal and professional correspondence of F. Scott Fitzgerald. The letters are beautifully and artfully written and chock full of insights about the literary, theatrical, and occasionally political life of the 1920s, 30s and 40s, with insight into other authors such as Ernest Hemingway, John Dos Passos, Sherwood Anderson, Willa Cather, and many others. "Something totally different," as Monty Python used to say…"
SECURITY QUOTE OF THE WEEK:
"Irrespective of how the overall U.S. government budget is reconciled, setting aside sufficient funds and providing program authority to the appropriate government agencies to assist and enable an Iraqi government to stabilize Iraq by being a good government for all of its citizens will be money well spent."
– Frank Archibald, former Director, CIA National Clandestine Service
ADVISE AND DISSENT: Got any hot tips or cold cuts you'd like to share? Reach out to us at TheDeadDrop@TheCipherBrief.com.