Dead Drop: May 11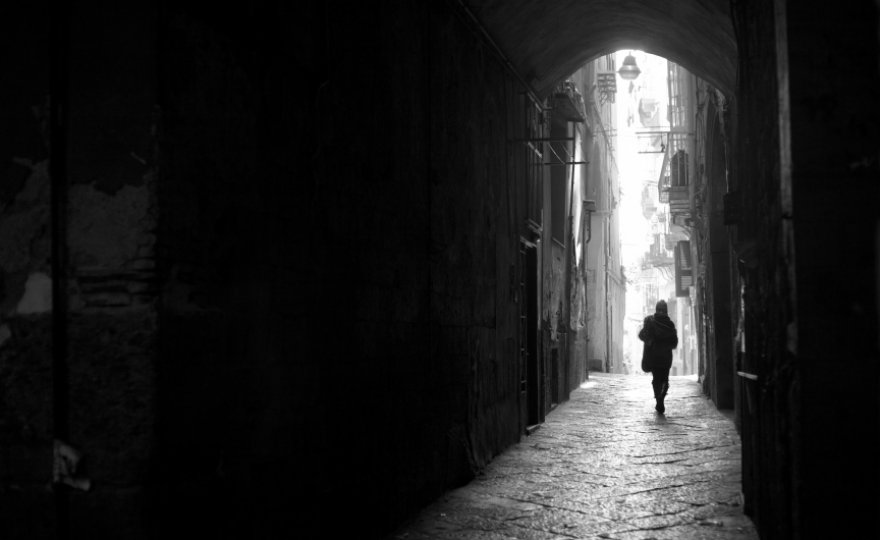 HASPEL HEARING HIGHLIGHTS: Here are a few quirky things we noticed or heard from others regarding Gina Haspel's confirmation hearing this week:  The Senate Select Committee on Intelligence (SSCI) members must like living in the past.  By our count, there were about 60 questions thrown at Haspel about CIA interrogation techniques (which have been verboten since 2009) or the destruction of videotapes (which were shredded in 2005.)  We know those subjects are important to a lot of people but c'mon. There were less than a dozen questions about anything else.  Zero questions on Iran's compliance with the JCPOA which was in the news the day before.  No questions on North Korea or Syria? Just one (yes or no) question on Russia? Here are some other observations from the hearing.  Senator Dianne Feinstein's staff didn't distinguish themselves.  Somehow, they let the Senator read a prepared question to Haspel about something in former CIA Acting General Counsel John Rizzo's book – without knowing that Rizzo had very publicly corrected mis-impressions from that account about ten days before. And Feinstein said something about the destroyed videotapes having images of the interrogation of "92 detainees."  Haspel had to correct the Senator by saying – no, it was 92 tapes about one detainee.  We'll give DiFi a pass for referring to Rizzo as the Agency's "Consul General" – because we have trouble keeping all those titles straight too.
MISSING GRACE NOTES: We understand that some folks at Langley noted that Haspel's opening statement which described the skill and courage of Agency clandestine service officers – failed to stroke the expertise of CIA analysts, tech wizards, or support officers. Usually, in public comments it is wise for senior Agency officials to give a shout out to all the major disciplines in the CIA structure.  Haspel did, however, say nice stuff about Agency analysts during her Q&A.
UNACCOUNTABLY: Following the Haspel hearing, Senator Kamala Harris appeared on CNN and said she would vote against Haspel, in part, because the nominee would not say that past interrogation tactics used by the CIA were "immoral." That set off ex-CIA officer and current CNN analyst, Phil Mudd, who colorfully decried the "collective amnesia" on Capitol Hill. According to Mudd, in the days after 9/11, members of Congress when briefed on those tactics were "either silent or supportive."  Also, amid the flurry of opinion pieces relating to the Haspel nomination, there was an op-ed  on the Washington Post website on Wednesday morning by former Senator Jay Rockefeller and ex-SSCI staffer Daniel Jones.  The piece was titled: "It's time to hold the CIA accountable. Gina Haspel's hearing is the best place to start."  According to one CIA alumni we talked with, Rockefeller appears to be one of those people suffering from amnesia. Appearing on CNN in 2003, shortly after Khalid Sheikh Mohammed was captured, Rockefeller was asked by Wolf Blitzer if KSM and his colleagues should be handed over to a third country "where restrictions against torture are not in existence."  Rockefeller said "I don't know that. I can't comment on that. And if I did know it, I wouldn't comment on it." That was followed by laughter. The Senator, who was then Vice Chairman of the SSCI, added: "But I wouldn't rule it out. I wouldn't take anything off the table where he is concerned, because this is the man who has killed hundreds and hundreds of Americans over the last 10 years." Yeah, where DID the CIA get the idea it was OK to treat the terrorist masterminds harshly?
NEXT UP? Early reports were that Haspel seemed to win over enough fence-sitting Senators (like Joe Manchin (D, WV) and Susan Collins (R, ME) so that the prospects look good for a favorable recommendation from the SSCI and a narrow win from the full Senate.  If/when that happens, Haspel's moving up will leave a vacancy in the Deputy CIA Director's office.  Agency insiders and alumni tell us they hope that job goes to a current – or recently retired analyst (see the Grace Note above).  Alternatively, Team Trump may elect to install a politico with ties to the administration. Another question is: Wither #3?  CIA Chief Operating Officer, Brian Bulatao, was sitting behind Haspel during the hearing.  But we keep hearing suggestions that when the dust settles, he may find his way to Foggy Bottom to follow his old friend and mentor, Secretary of State Mike Pompeo.  Stay tuned.
GENERAL STEVE?  BuzzFeed has a story that looks like it is something out of the satirical website "The Onion" – but apparently not.  The site says Stephen Toumajan  was in the U.S. Army and rose to the rank of lieutenant colonel but he has since taken his act on the road, and now functions as a major general in the United Arab Emirates military. A UAE government website refers to him as "H.E, Major General Staff Pilot Stephen A. Toumajan."  Yet according to BuzzFeed, "His Excellency" has said in court filings that he IS a major general in the UAE – but confusingly is "not currently in their armed forces."  There is some question as to whether it is kosher for a U.S. citizen to serve in such a role.  But there is no question that "General Steve," as Toumajan calls himself, brings some unique qualifications to job. In addition to having been a helicopter pilot in the (U.S.) Army – he also ran a company called "Breast Wishes" which sold mail-order herbal supplements to increase women's chest measurements.
SPY/CATCHER: The trailer is out for the upcoming movie "The Catcher was a Spy." The flick, in theaters on June 22, stars Paul Rudd as Moe Berg, a major league baseball player who spoke seven languages and was called the "brainiest man in baseball." During World War II, Berg worked for the OSS and operated under cover to find out how close the Nazis were to developing an atomic bomb.  It sounds like something Hollywood would invent, but the story is true. The strong cast includes actor Paul Giamatti whose father, coincidentally, was once commissioner of baseball.
POCKET LITTER: Bits and pieces of interesting /weird stuff we discovered:
Hoop hoax: Once again mining great stuff from the CIA's declassified archives, the folks at Muckrock.com have discovered a document that shows that the Agency had expressed interest in the Soviet Union's stunning basketball victory over Team USA in the 1972 Olympics. There were lots of shady calls in the final seconds of the gold medal match between the Russians and the American team that (up to that point) had a 63-0 win/loss record. There have long been rumors that the game was fixed.
Our Gang: Amidst all the commentary – pro and con – about Gina Haspel's nomination for CIA director, we noticed this tweet from self-styled whistle blower and current fugitive Edward Snowden.  "If the Congress confirms Gina Haspel, who admitted to participating in a torture program and personally writing the order to destroy evidence of that crime, is "qualified" to head @CIA, it says more about our government than it does about her." Our question is this:  since Snowden has been holed up in Moscow for almost five years, when he says "our government" does he mean the U.S. or Russia?
Web Work: We went to the CIA's website to make sure we were spelling COO Brian Bulatao's name right – and checked out their leadership page. We were somewhat surprised to see that Mike Pompeo was still listed as CIA Director (he's not moonlighting, is he?)  Also surprised that while the COO title was listed – the webpage does not give his name.  You CAN find two references to Bulatao elsewhere on the site….once to note he gave a speech to Agency retirees in March and one picture of him and Gina Haspel walking into the headquarters with White House Chief of Staff, John Kelly.  We know it is a secret organization, but c'mon, you would think one lesson learned from the Haspel confirmation hearing is that unnecessarily zipped lips are unhelpful.
NETWORK NEWS: Not a day goes by when members of The Cipher Brief Network aren't making news.  Here are just a few examples from this week:
Difficult, Not Dark: Many of The Cipher Brief experts were in the media mid-week helping analyze the Haspel confirmation hearing.  There are too many of them to cite. But here is one example, former Acting CIA Director John McLaughlin was interviewed by Mary Louise Kelly on NPR about the hearing.  Kelly referred to the CIA's enhanced interrogation program as a "dark" period in Agency history.  McLaughlin disagreed – calling it "difficult" but not dark.
Hostage Helpers: Lisa Monaco, former homeland security and counterterrorism advisor to President Obama, was named to the board of "Hostage US" a non-profit that provides counseling and legal advice to the families of Americans taken captive overseas.
Happy Birthday Israel: With the 70th anniversary of the creation of the State of Israel coming up next week, former NATO Supreme Allied Commander Admiral Jim Stavridis wrote a piece for Bloomberg suggesting that to counter Iran, the U.S. should elevate Israel's standing as an ally equivalent to that enjoyed by the U.K. and Australia – to ease intelligence and weapons technology sharing.
WHAT'S ON THEIR NIGHTSTAND? If you need a break from the talking head networks, there are plenty of new books to help you get your national security fix.  General Michael V. Hayden's second book, The Assault on Intelligence: American National Security in an Age of Lies debuted in the 8th spot on the New York Times Bestseller List.  Fascism: A Warning by Madeleine Albright with Bill Woodward came in at #4 this week.  War on Peace by journalist Ronan Farrow examines the deterioration of American diplomacy and … drumroll … coming in at #1 is James Comey's A Higher Loyalty.
IF YOU SEE SOMETHING, SAY SOMETHING:  Got any tips for your friendly neighborhood Dead Drop?  Shoot us a note at [email protected].