Latest Podcasts
Executive Editor Kim Dozier talks about dedicating her life to journalism
On this week's episode of Intelligence Matters, former acting CIA Director Michael Morell talks with Kimberly Dozier. Dozier was a CBS correspondent for 17 years, and was stationed in Baghdad for three years before being critically wounded. A Peabody and Edward R. Murrow award winner, Dozier started reporting on national security for the Daily Beast, and has now joined The Cipher Brief as Executive Editor. Listen in as Dozier talks about her unique childhood traveling the world, her experiences reporting on the field, and the challenges facing the media today.
Delving into the Drone Program with Brett Velicovich
15 Minutes is a weekly interview podcast with the biggest names in the global security space. At the young age of 33, Brett Velicovich has probably held more positions than someone could in a lifetime: Former US Army Intelligence, humanitarian, business owner, author and drone expert. Brett recently released his book Drone Warrior: An Elite Soldier's Inside Account of the Hunt for America's Most Dangerous Enemies. And the title really does say it all, offering readers an inside view into the world of drone warfare, and the toll it takes on the people who control the UAVs. In this episode of 15 Minutes, The Cipher Brief's Bennett Seftel goes even deeper with Brett, examining the importance of the drone program in US military counterterrorism efforts, what drove his dedication, and the recent news of a man Brett spent most of his career hunting down: Abu Bakr al-Baghdadi.
President Obama's Chief of Staff Denis McDonough reflects on Family, Values, Lessons learned and a Life in Public Service
In this week's episode of Intelligence Matters, former White House Chief of Staff Denis McDonough talks about his view of American exceptionalism in creating opportunities for its citizens, how his ideologies were deeply influenced by both his upbringing and travels, and what distinguishes President Barack Obama in his view from other government officials. In a wide-ranging interview with former Acting Director of the CIA Michael Morell, McDonough talks about being one of eleven children and the values he gained from being raised in a devout Catholic family in Stillwater, Minnesota.  After graduation from Saint John's University in Collegeville, Minnesota McDonough traveled extensively in South America, and describes the experiences that helped shape his worldview.. In 1996 he began his career in government as an aide on the Hill – he talks about the lessons learned and skills gained that led to his appointment the 26th White House Chief of Staff, succeeding Jack Lew at the beginning of President Barack Obama's second term. Despite his meteoric rise in government, McDonough remains deeply humble and viewed his role in the White House, as having to tee up decisions for the President to make, a conduit emphasizing the value that he attached to that.
Former National Security Advisor Tom Donilon looks back on his Career
In this week's episode of Intelligence Matters, former acting Director of the CIA Michael Morell speaks with former National Security Advisor Tom Donilon about his distinguished career in government: working as a top security advisory in the White House, his thoughts on U.S. President Barack Obama and his advice for the current administration on the most pressing security concerns of our time. As he looks back on his career, Donilon describes an unlikely route to national security and foreign policy. From getting his start in 1977 working for U.S. President Jimmy Carter as a young aid right out of college, to seeing through Carter's transition to private life. As Donilon talks about Carter's influence, he cites him as the first of a handful of mentors who were crucial in helping forge his path into public service.  As a young Tom Donilon set his sights on opening a consulting firm, it was former Secretary of State Warren Christopher helped propel the young attorney into the political arena.  He served as National Security Advisor to President Barack Obama from 2010-2013 where he was responsible for the coordination and integration of the administration's foreign policy, intelligence, and military efforts. Tom Donilon is vice chair of the international law firm of O'Melveny & Myers.  He is a leading national security expert with deep experience in geopolitics, cybersecurity, financial services, and corporate governance.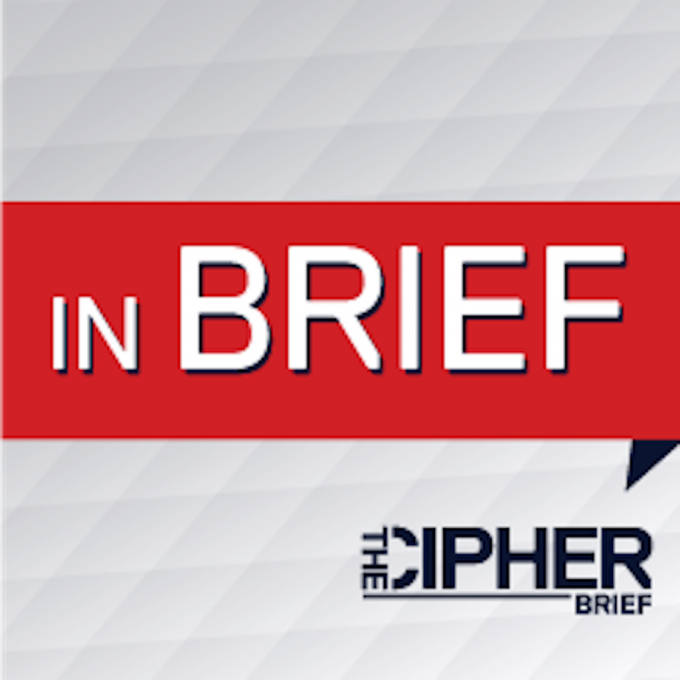 In Brief: Joseph Giacalone on the Las Vegas Mass Shooting
The Cipher Brief spoke with Joseph Giacalone, a criminology professor and former law enforcement officer, on the mass shooting in Las Vegas this Sunday, the deadliest in U.S. history.
Discussing Security Threats & Border Control with Congressman Will Hurd
15 minutes is an interview podcast with the biggest names in the global security space. Whether it's the Equifax data breach, border security or Russian state-sponsored election hacking, identifying current and emerging technologies to secure public and private infrastructure is a critical priority for the U.S. government. The Cipher Brief's Deputy Director of Analysis, Bennett Seftel spends 15 Minutes with U.S. Representative Will Hurd (R-TX) who talks about takeaways from his years working as a CIA operations officer and offers his thoughts on current issues: why a border wall with Mexico and the most expensive and least effective way to do border security, the North Korea crisis and the adversarial U.S.-Russia relationship.
Ambassador Joseph DeTrani talks about the Escalating Crisis with North Korea
This week we have a special episode of Intelligence Matters with Michael Morell, in which, The Cipher Brief expert Ambassador Joseph DeTrani weighs in on mounting tensions between the United States and North Korea. The exchange of fiery rhetoric between U.S. President Donald Trump and members of the North Korean regime raises the question, is this war of words a precursor to armed conflict, escalating the crisis to a tipping point. Trump has publicly rebuked his predecessors for leaving him what he described "a mess," and intensified warnings to North Korea making clear that a military option would be "devastating" to them. Kim Jong-Un's regime have said that Trump's continued statements amount to a "declaration of war" and threaten to shoot down U.S. warplanes in international airspace. Ambassador DeTrani, who is one of our nation's leading experts on issues related to North Korea, China and nuclear nonproliferation talks to former Acting Director of the CIA Michael Morell about what drove North Korea to develop a nuclear program, how we got to where we are today, the alarming advancements the North Korean regime has made in creating miniaturized nuclear warheads and offers thoughts on what the best path forward is for the United States. Ambassador DeTrani was President of the Intelligence and National Security Alliance, a professional Think Tank.  Previously, he was the Special envoy for Six Party Talks with North Korea and the U.S. Representative to the Korea Energy Development Organization (KEDO).  He was an Associate Director of National Intelligence and Mission Manager for North Korea and the Director of National Counter Proliferation Center, while serving as a Special Adviser to the Director of National Intelligence. He served over two decades with the Central Intelligence Agency as a member of the Senior Intelligence Service. He is currently on the Board of Managers at Sandia National Laboratories.
Director of National Counterterrorism Center Nicholas Rasmussen
In this week's episode of Intelligence Matters with Michael Morell, we hear from the Director of National Counterterrorism Center Nicholas Rasmussen who in a rare interview gives insight into the dramatic progress made against ISIS in the battlefield, why Al Qaeda is still priority to analysts, primary threats currently facing the homeland and how the terror threat has evolved. Rasmussen is the top analyst on terrorism in the United States with nearly two decades' experience in the counterterror field. As senior NCTC and CIA officials, Rasmussen and Morell worked closely with one another, sharing counterterrorism-related intelligence information that ensured effective intra-agency coordination and ultimately led to the operation that resulted in the death of Al Qaeda leader Osama Bin Laden. The NCTC, initially known as the Terrorist Threat Integration Center, was created at the recommendation of the 9/11 commission to ensure that information on potential terror threats from federal departments and agencies (such as the CIA and FBI) could be merged in a single location and appropriate responses could then be planned.
Rüdiger Lentz on Russia, Populism, and German Politics
15 minutes is an interview podcast with the biggest names in the global security space. A resurgent Russia, along with broader economic and social trends, is shaking up politics across the U.S. and Europe. Populist parties, like Germany's Alternative für Deutschland (AfD), that are supported by Vladimir Putin's Russia, are challenging the status quo. The AfD came in third in Sunday's election in Germany, significantly gaining on the two major parties and winning seats in parliament for the first time. For now, the political center in Germany still holds, with Chancellor Angela Merkel, a Christian Democrat, winning a fourth term. This week, The Cipher Brief's Kaitlin Lavinder spends 15 minutes with Rüdiger Lentz, Executive Director of the Aspen Institute Germany. Here, they talk about the rise of populism in the West and how it's impacting liberal democracies.
Secretary Leon Panetta
In the premiere episode of Intelligence Matters, former Acting CIA Director Michael Morell puts his analyst hat on for a wide-ranging conversation with former Secretary of Defense Leon Panetta. Morell succeeded Panetta as Acting Director of the Agency in 2011 when Panetta left to take on the role of Secretary of Defense under President Barack Obama. While the two men worked together, and both currently serve as Senior Counselors at Beacon Global Strategies – a geopolitical consulting firm based in Washington– the two have never had a conversation quite like this before. Morell talks to the Secretary about the spread of extremism, North Korea, and the importance of U.S. leadership in the world. They also get personal in this hour long chat – covering Panetta's humble beginnings as the son of Italian immigrants, his inspired passion for public service, and candid advice for President Trump.