Latest Podcasts
Michèle Flournoy on Major U.S. Foreign Policy Crises
In this special episode of Intelligence Matters, Michael Morell speaks with former U.S. Under Secretary of Defense for Policy, Michèle Flournoy about the future of the U.S. military, the Iran nuclear deal, the North Korea crisis, Russian election interference and the U.S. falling into the shadow of China's economic dominance.  However, Flournoy does not only weigh in on the headlines, but offers advice to young women interested in a national security career field. When her nomination was confirmed by the Senate in 2009, Flournoy became the highest-ranking woman at the Pentagon in the department's history.
Laura Rosenberger on Rising within the National Security Ranks
In this week's episode of Intelligence Matters, former Acting Director of the CIA Michael Morell speaks to Laura Rosenberger, a name that may not be immediately recognizable but who at a young age rose the ranks to hold influential senior foreign policy advisor roles. Rosenberger talks about the events of 9/11 inspiring her to a civil service career, and the mentors and champions that helped propel her to the West Wing of the Barack Obama White House in the National Security Council.  She talks about her time working as the Foreign Policy Advisor for the Hillary for America campaign, why she thinks Clinton lost the election and Russia's influence on the campaign.
Tyler Cowen on America's Diminishing Economic Power
15 Minutes is a weekly interview podcast with the biggest names in the global security space. There are many issues on the world stage, but on this episode of 15 Minutes, we focus on two of them: national security and economy. Although not often associated with one another, economic and national security interests frequently align. How does the U.S. generate the funds to pay for military power?  And in turn, how do wars and terrorist attacks affect a country's economy? Tyler Cowen, economic professor at GMU spends 15 Minutes with The Cipher Brief's International Economic Analyst Fritz Lodge to get to the bottom of some of the most pressing concerns, namely, has the U.S. lost its position of global economic leadership, and does it matter?
Former DNI Iran Mission Manager Norman Roule on the Iran Nuclear Deal
The DNI's former Iran Mission Manager, Norman Roule was the leading specialist responsible for integrating collection and analysis on Iran across the Intelligence Community and in this week's episode of Intelligence Matters he talks to former Acting Director of the CIA Michael Morell about whether he believes Iran is complying with its JCPOA obligations, the destabilizing effect of Iran's regional behavior and whether U.S. President Donald Trump's gamble to decertify the nuclear deal will pay off.
The Life of a Hostage with Joseph Cicippio
In September 1986, American Joseph Cicippio was abducted in Beirut by captors thought to be linked to Hezbollah. Held until his release in December 1991, Joe was moved to more than 20 locations and chained to another American hostage for four of those years. Here, he spends 15 Minutes with Leone Lakhani and describes how he coped, his views on U.S. hostage policy, and why he has no bitterness towards his captors, even after his ordeal.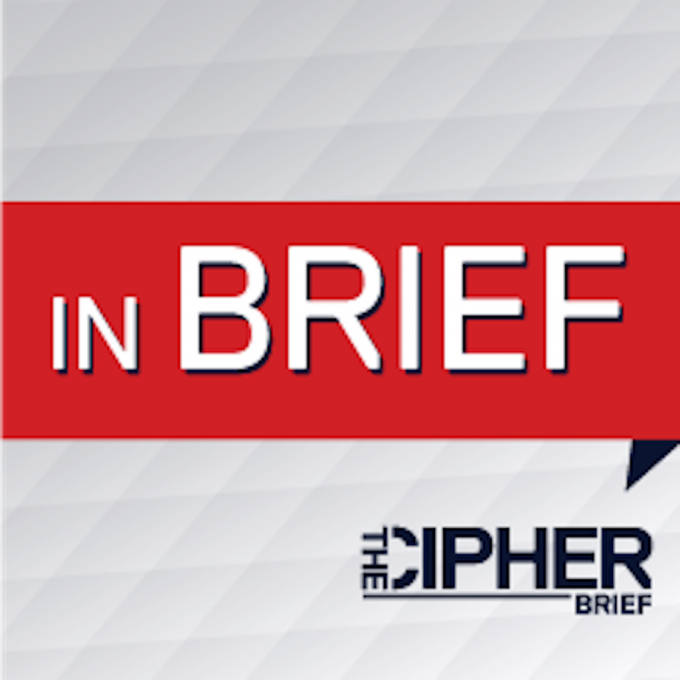 In Brief: Daniel S. Markey on American Hostage Released
Pakistan has helped broker the release of an American woman, her Canadian husband and their five children who had been held for half a decade by the Haqqani Network, an Afghan militant group, US officials announced Thursday. The family is on their way back home after their captivity, and their return represents the latest chapter in a perennially complex US relationship with Pakistan. Although a key partner in confronting terrorist groups, US officials have hoped for more cooperation from Islamabad. The Cipher Brief spoke with Daniel S. Markey, a research professor at the Johns Hopkins School of Advanced International Studies, to find out more about what the hostage release means for U.S. national security and the region as a whole.
Executive Editor Kim Dozier talks about dedicating her life to journalism
On this week's episode of Intelligence Matters, former acting CIA Director Michael Morell talks with Kimberly Dozier. Dozier was a CBS correspondent for 17 years, and was stationed in Baghdad for three years before being critically wounded. A Peabody and Edward R. Murrow award winner, Dozier started reporting on national security for the Daily Beast, and has now joined The Cipher Brief as Executive Editor. Listen in as Dozier talks about her unique childhood traveling the world, her experiences reporting on the field, and the challenges facing the media today.
Delving into the Drone Program with Brett Velicovich
15 Minutes is a weekly interview podcast with the biggest names in the global security space. At the young age of 33, Brett Velicovich has probably held more positions than someone could in a lifetime: Former US Army Intelligence, humanitarian, business owner, author and drone expert. Brett recently released his book Drone Warrior: An Elite Soldier's Inside Account of the Hunt for America's Most Dangerous Enemies. And the title really does say it all, offering readers an inside view into the world of drone warfare, and the toll it takes on the people who control the UAVs. In this episode of 15 Minutes, The Cipher Brief's Bennett Seftel goes even deeper with Brett, examining the importance of the drone program in US military counterterrorism efforts, what drove his dedication, and the recent news of a man Brett spent most of his career hunting down: Abu Bakr al-Baghdadi.
President Obama's Chief of Staff Denis McDonough reflects on Family, Values, Lessons learned and a Life in Public Service
In this week's episode of Intelligence Matters, former White House Chief of Staff Denis McDonough talks about his view of American exceptionalism in creating opportunities for its citizens, how his ideologies were deeply influenced by both his upbringing and travels, and what distinguishes President Barack Obama in his view from other government officials. In a wide-ranging interview with former Acting Director of the CIA Michael Morell, McDonough talks about being one of eleven children and the values he gained from being raised in a devout Catholic family in Stillwater, Minnesota.  After graduation from Saint John's University in Collegeville, Minnesota McDonough traveled extensively in South America, and describes the experiences that helped shape his worldview.. In 1996 he began his career in government as an aide on the Hill – he talks about the lessons learned and skills gained that led to his appointment the 26th White House Chief of Staff, succeeding Jack Lew at the beginning of President Barack Obama's second term. Despite his meteoric rise in government, McDonough remains deeply humble and viewed his role in the White House, as having to tee up decisions for the President to make, a conduit emphasizing the value that he attached to that.
Former National Security Advisor Tom Donilon looks back on his Career
In this week's episode of Intelligence Matters, former acting Director of the CIA Michael Morell speaks with former National Security Advisor Tom Donilon about his distinguished career in government: working as a top security advisory in the White House, his thoughts on U.S. President Barack Obama and his advice for the current administration on the most pressing security concerns of our time. As he looks back on his career, Donilon describes an unlikely route to national security and foreign policy. From getting his start in 1977 working for U.S. President Jimmy Carter as a young aid right out of college, to seeing through Carter's transition to private life. As Donilon talks about Carter's influence, he cites him as the first of a handful of mentors who were crucial in helping forge his path into public service.  As a young Tom Donilon set his sights on opening a consulting firm, it was former Secretary of State Warren Christopher helped propel the young attorney into the political arena.  He served as National Security Advisor to President Barack Obama from 2010-2013 where he was responsible for the coordination and integration of the administration's foreign policy, intelligence, and military efforts. Tom Donilon is vice chair of the international law firm of O'Melveny & Myers.  He is a leading national security expert with deep experience in geopolitics, cybersecurity, financial services, and corporate governance.